He saved Harry's skin in "Harry Potter and the Prisoner of Azkaban," and now Padfoot is in need of his own savior.
As pointed out by the Sunday Express (via the Daily Mail), the German Shepherd that played Sirius Black's animagus (or, animal form) is up for adoption in Britain, as his owner, stuntman Paul Thompson, can no longer take care of him.
I found myself spending a lot of time away from home," Thompson told The Sunday Express. "The dogs needed more attention then I could give. It was a difficult decision to make but one I had to accept was best for the dogs."
In a cute "personal essay" written on his adoption agency's website, Berry describes life with two foster parents and the desire to find a permanent home alongside his best friend, Porridge. He's also very humble.
"I am a German Shepherd and my Dad got me as a puppy," it reads. "He did lots of exciting things like being a stunt man and animal training for films. That's probably how I got my part. I love people and my best friend is Porridge who is 13 human years and who I live with. Porridge has also been in some films. Both of us are a bit wobbly in our older years but we still love life."
Perhaps we shouldn't be so dismissive of his literary capability; after all, he could very well be magic.
PHOTO: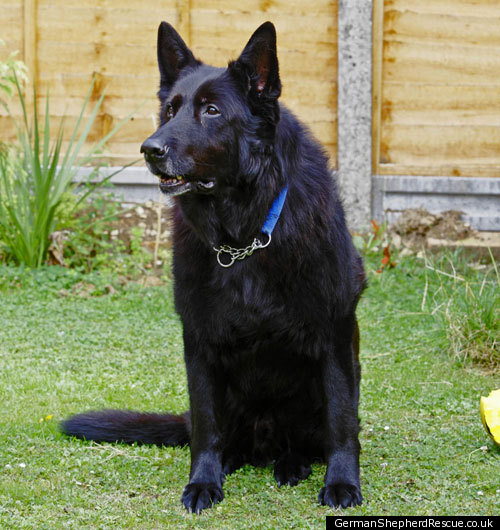 Popular in the Community