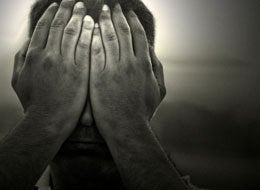 Health Insurance companies have waged a war against women and people who need them the most in the United States. I witnessed this first hand when my sister was battling metastatic breast cancer for two years. I remember our family and the doctors office staff spending hours fighting with her HMO provider for life-saving treatments like simple blood transfusions when her blood counts were dangerously low and jumping through hoops to get the health insurance company to sign off to see a specialist. My sister, who passed away from breast cancer, is just one of thousands of people across the US whom the health insurance companies have completely failed when they were in dire need.
According to an investigation by the House Subcommittee on Oversight and Investigations, in the past five years, health insurance companies like WellPoint Inc., UnitedHealth Group and Assurant Inc. canceled 20,000 people's health insurance. As a result these insurers avoided paying more than $300 million in medical claims. This practice is known as a "recission" policy where health insurance companies cancel policies of Americans who have been diagnosed with breast cancer, lymphona, and over 1000 conditions like acne and pregnancy.
Now that my husband and I are thinking about planning a family, I have been looking more closely at our own health insurance policy and our maternity benefits. As I was researching, I was shocked to learn as a fertile woman, I'm basically considered a pre-existing condition. Check it out.
And the list goes on. Health Insurance companies also charge women 48% more than men for the same individual (not group) coverage and can deny women coverage if they have been a victim of domestic violence.
• In 2008, 14.5 million American women purchased individual health insurance. These women pay up to 48% more in premiums than men, said Speaker Pelosi in a recent report. This discrepancy is due to an insurance industry practice known as "gender rating," which permits insurance companies in most states to charge men and women different premiums for the same coverage.
• In all but 12 states, insurance companies are completely free to continue the "gender rating" practice.
• In eight states and the District of Columbia, it's perfectly legal for insurance companies to deny coverage to victims of domestic violence.
I get that health insurance companies are in the business of making money, but considering women a pre-existing condition is despicable. "It is shocking to think, that [unless we are proactive] over half of the population of this country could be discriminated against in one of their most basic life's needs, said Senator Kirsten Gillibrand (D-NY). "We must reform our broken system ... end disparities [based on] race and gender and make quality health care affordable for every single American." Amen!
Resources for taking action on women's health care reform
Disclosure: NWLC and SEIU have or have been clients of my firm Rad Campaign. The work performed was not related to women's health care reform.

REAL LIFE. REAL NEWS. REAL VOICES.
Help us tell more of the stories that matter from voices that too often remain unheard.