When I first set out on this journey five months ago, I did it alone. I walked into Iron Sports gym in Houston the night before the application was due, to train as a ninja for the very first time. I was greeted by owner and five-time American Ninja Warrior alum Sam Sann, and immediately, yet unknowingly said goodbye to my single status.
The next time I trained, a month later, I was greeted by friends who I barely knew, yet they missed me. By the time February wrapped, those friends became family. Sam became my big brother and he was already established as a father figure to everyone else. Whether I was there for an hour or four, Sam's wife Gabby would say, "You're leaving already?" Doting on the ninjas like only a mother could, she mended rips and made sure everyone was healthy and happy.
Numbers were exchanged. Facebook friends were made. Ninjama nights (ninja girl's pajama party) were planned. I didn't have just acquaintances I had with people at other gyms, where you wave, say hi, and barely look them in the eye. I formed relationships of trust, encouragement and substance that are difficult to find in an adult world.
Then, in April I got the call. Not everyone did. Yet, for those that didn't, their smiles didn't fade. Disappointed, yet still optimistic with so much genuine support for their peers that did hear from producers, it brought tears to my eyes. Tips and tricks, advice and warnings were being tossed around like candy flying from a piñata. No one wanted anyone to be set up for failure.
I only trained for four months when I competed in Oklahoma City. I was immediately intimidated, thinking I was incredibly unprepared. Most ninjas train for years. That is until a ninjalebrity (a famous alum of the show) told me these encouraging words, "You are no different than any other ninja. We all have strengths and we all have weaknesses, including you. They wouldn't have called you if they didn't think you were qualified."
By the time Regionals arrived, loneliness was a distant memory. I had the support of my gym family and felt stronger because of that. I had a morning call time the day before competition for interviews. Every ninja I encountered had a huge smile and strangers dished out hugs freely. This is where I met my new sister Janis Cantwell, a Gorgeous mom of triplets, with a megawatt smile. We connected over back handsprings and stretches.
Before heading to the course the night of competition, Grant and Lindsey Clinton prayed with me for strength, healing and peace of mind. Their hugs and true love overwhelmed the room. Lindsey then rushed to make a fan sign to show her sisterly support for me.
Storms rolled through as our first obstacle that night, trying to intimidate us. We were rushed into the Oklahoma Capital building where 600 competitors and fans all huddled together in a storm tunnel. This is where I met the #MightKacy (Kacy Catanzaro). Kacy was a sitting duck in those halls, yet her demeanor is exactly as it seems, sweet and patient, taking hundreds of pictures and giving autographs and hugs to adoring fans. She gave me an open ear to hear my story and some of my philanthropic endeavors and without hesitation said yes! She instantly became my little sister.
When competition began, I watched as friends embraced, rekindling a year long absence. New friendships were formed, and business cards were exchanged. When each 114 competitors launched, screams of encouragement from the ninja holding pen dulled the fans. When someone failed an obstacle sadness fell. Honest critiques were dealt. One of my gifts is giving words of encouragement. I was able to calm two ninjas with therapeutic words from the heart.
After I was done, I was approached by two ninjas who gave me a hug and was told how inspiring I was. Matt Stringer, whom I had only met once, told me how proud he was of me, like the father of seven girls that he is. I looked up at my new brother and knew we would be forever family.
When the night was complete and we put ourselves to bed, I never heard a negative word uttered. Not one person laughed at someone's demise. I never heard one person talking about the million-dollar prize or wanting to beat other ninjas.
It could have something to do with the fact that each ninja is only as good as their own ability. However, I think it stems from a more familial place. A place that only ninjas know. Each of us respect each other, love each other and support each other. This competition was unlike any other I've ever participated in. Not because of the grand scale or television cameras, but because of how my heart felt upon leaving. I will forever be indebted to this show, because this is how I inherited over 100 siblings in a single night.
American Ninja Warrior begins airing June 1st on NBC.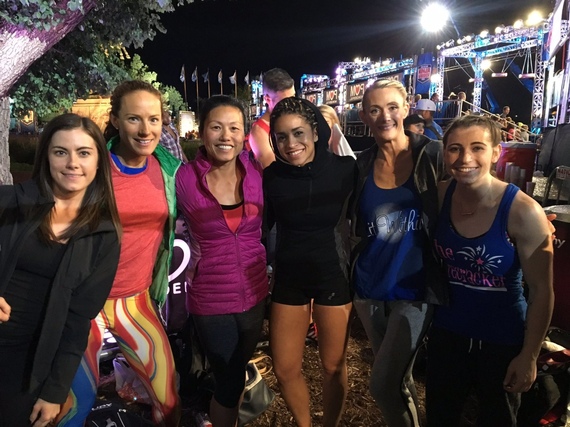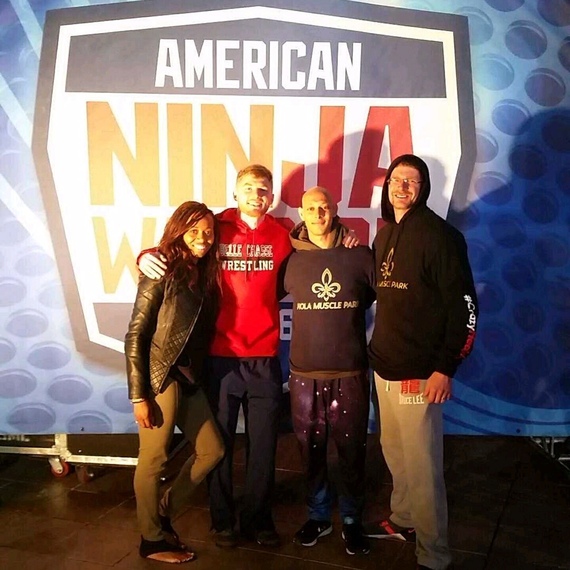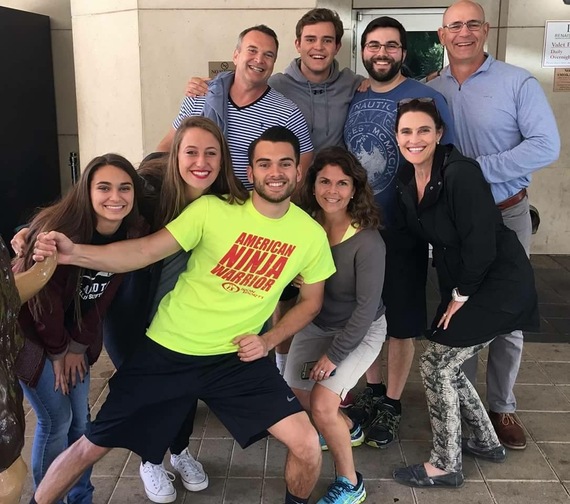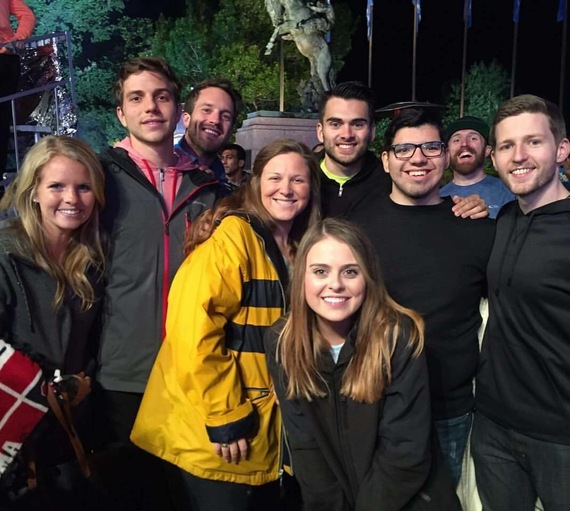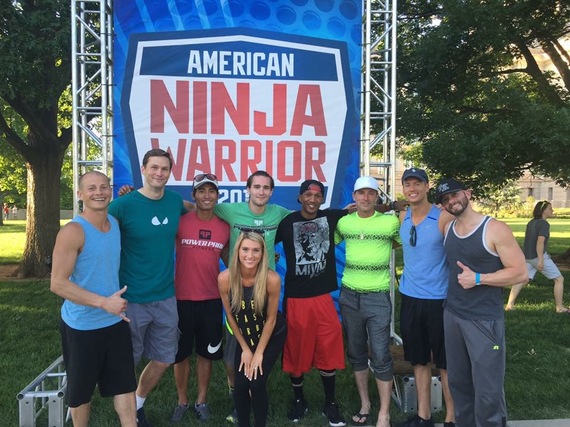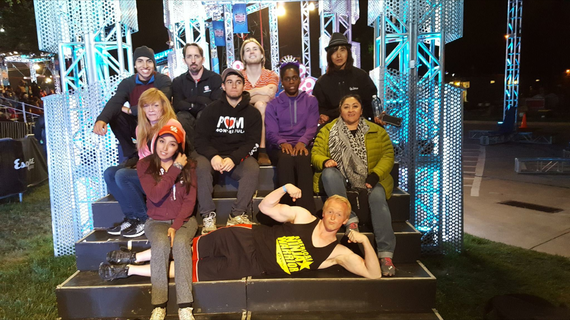 Popular in the Community