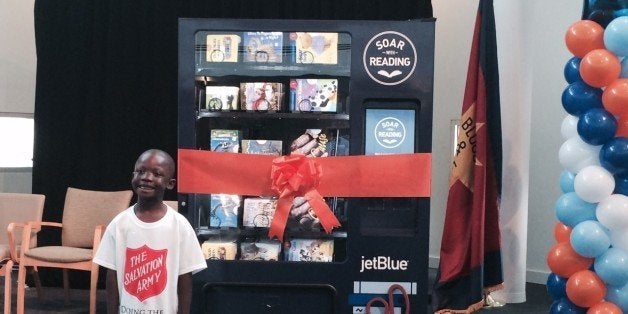 JetBlue Airways is taking off for a special mission this summer.
The initiative, which is a joint effort with Random House Children's Books, launched on Wednesday, with vending machines installed in a church, a grocery store and a branch of the Salvation Army in Southeast D.C., the Kojo Nnamdi Show blog reported. Described as a "book desert," many children this area of the city do not have the resources to build their own personal library. The vending machines, which are a pilot in JetBlue's annual Soar With Reading program, are meant to promote literacy by providing access to free books.
"Innovative solutions that involve and engage the community [are] necessary to combat the current summer slump that happens especially in underserved communities," Icema Gibbs, JetBlue's director of corporate social responsibility, said in a statement.
Other cities are involved in the program with an online #BookBattle that lets voters chose which city should be the recipient of 100,000 new children's books. Detroit, Houston, Los Angeles, New York City and Fort Lauderdale, Florida, are all holding regional reading programs and events throughout the summer, with voting open through Aug. 31.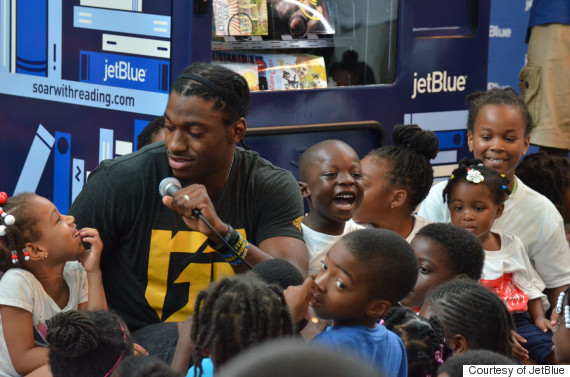 Washington D.C.'s Soar With Reading, and the reveal of the new vending machines, kicked off with a reading event with NFL quarterback Robert Griffin III, The Kojo Nnamdi Show blog reported.
"[JetBlue] really believes this is a great thing, and are excited about doing it.," Gibbs told the blog of the pilot program. "It's a project we're entering into without fear of failure."
Related
Before You Go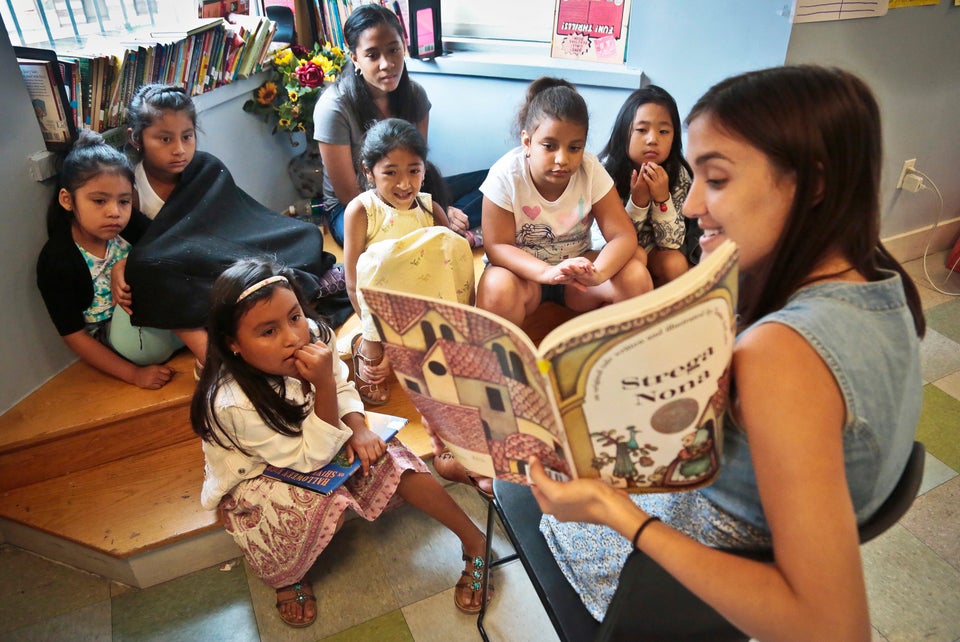 LitCamp, A Summer Reading Program