Katy Perry and Miranda Kerr pushed back against the "antiquated narrative of ex-wives and new wives" with a joint appearance in Los Angeles this weekend.
The two women enjoyed a night out at the 2023 G'Day USA Arts Gala, which took place Saturday at the Skirball Cultural Center and honors Australians who are prominent in the U.S. entertainment industry. Prior to the ceremony, the pair happily posed for photos together on the red carpet.
The friendship has caught many fans and media outlets by surprise given that Perry, a 13-time Grammy nominee, is engaged to Kerr's ex-husband, Orlando Bloom.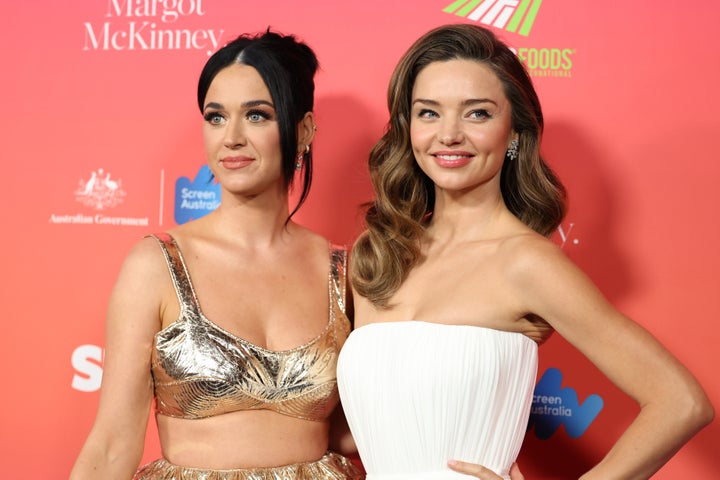 Kerr, a model and Australian native, split from Bloom in 2013 after about three years of marriage. The former couple has an 11-year-old son, Flynn. Kerr has been married to Snap Inc. co-founder and CEO Evan Spiegel, with whom she has two sons, since 2017.
Perry and Bloom became engaged in 2019 and are parents to daughter Daisy Dove, who turned 2 in August of last year.
Perry alluded to her seemingly unlikely bond with Kerr on Saturday while presenting her pal with the Excellence in the Arts award at the annual event, now in its 20th year.
"Some of you might be confused about why I'm introducing Miranda," Perry told the crowd, according to People. "That doesn't play into the antiquated narrative of ex-wives and new wives."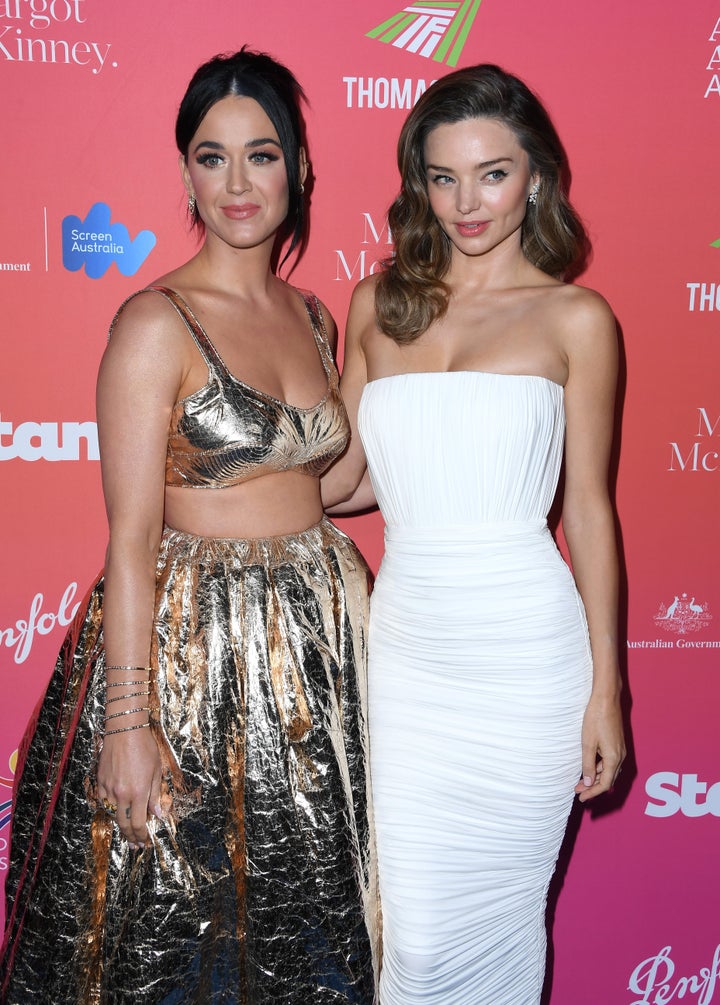 "And yes, it's true, most of the media would like to see us mud wrestle, including Evan [Spiegel], but we are here to lead by love because Miranda is love," she continued. "And as a lot of you know, love comes in many family iterations."
Later in her speech, Perry said she was "so grateful for our modern blended family."
"It's like I gained another sister, one with whom I usually sidebar from the main family chat and agree with," she said of Kerr.
Perry and Kerr have previously expressed their shared admiration in interviews and on social media.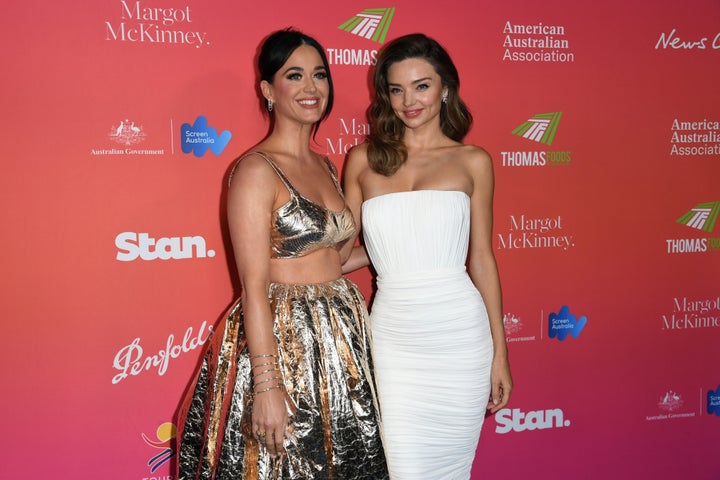 "I adore Katy, and I just feel so happy that Orlando has found someone that makes his heart so happy, because at the end of the day, for Flynn to have a happy father and a happy mother is just the most important thing," Kerr said during an appearance on "The Drew Barrymore Show" in 2020. "I'm just so grateful that Orlando and Katy found each other, and I'm so grateful that I found my incredible husband."
"From day one, when Orlando and I separated, we have been very close, really good friends," she said. "I always have wanted the best for him, and he's always wanted the best for me."
Popular in the Community