"Real Housewives of New York City" star Kelly Killoren Bensimon is on the March cover of Playboy magazine, shot by her ex-husband Gilles Bensimon.
Kelly, 41 and a mother of two, promises she's nude in the pictorial, but said it's not gratuitous shots of her genitals.
As she told E!'s Marc Malkin,
"I don't think that part of a woman's body is really evocative. The roundness of the hips, the buttocks, the breast, the shoulders, the clavicle, the hair, the teeth--those are things that I think are most evocative and provocative parts of the body. So I don't think it's really necessary to show that.
Below is the full cover.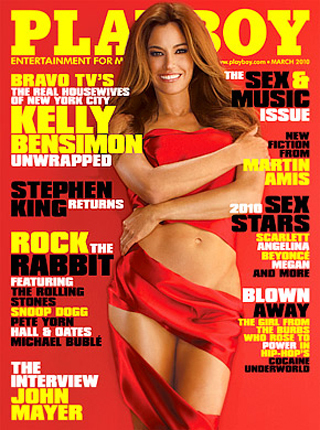 Popular in the Community