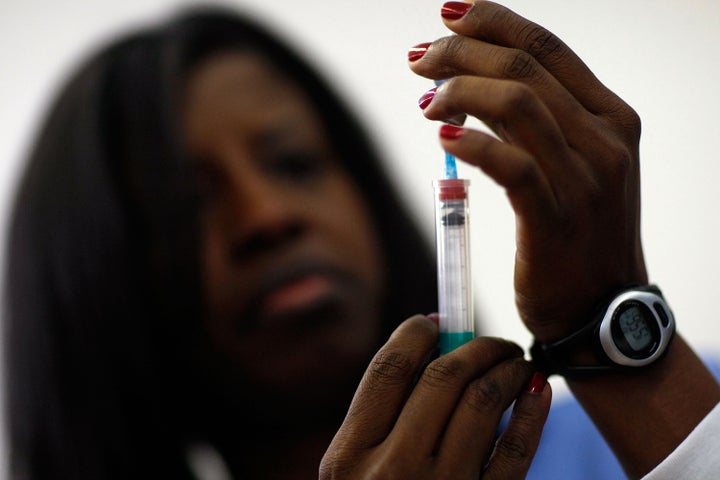 WASHINGTON -- With the departure of the chairwoman of the National Labor Relations Board this past weekend, the board has been issuing a slew of last-minute rulings destined to please labor groups while irritating business interests and anti-union Republicans. Among the latest: a ruling made public on Tuesday that overturns a Bush-era decision and will likely make it easier for health care workers to unionize.
In the case, known as Specialty Healthcare, the board ruled that a group of nursing assistants at a facility in Mobile, Ala., could form their own bargaining unit without other types of nursing home staff, from maintenance workers to dietary aides. It's a decision that could greatly simplify the unionization process and, as HuffPost has previously reported, could have a huge impact on the growing and largely non-unionized nursing home industry.
Carter Wright, a spokesman for the Service Employees International Union, which represents more than a million health care workers, said the ruling gives workers more self-determination.
"It's a good thing," Wright said. "The decision about who they want to join together with should be a decision that workers make. An employer shouldn't be able to interfere with that, like they have in the past."
The Retail Industry Leaders Association, however, issued a statement calling the ruling "part of the NLRB's job-killing labor agenda. The President and Congress need to intervene and rein in this out-of-control agency."
Worried that the case could remove certain hurdles to unionizing, a number of business trade groups and conservative politicians had filed briefs criticizing the labor board for even taking up the case. Among them were the U.S. Chamber of Commerce, the Retail Industry Leaders Association, the American Health Care Association, the American Hospital Association, the anti-union Coalition for a Democratic Workplace, and Republican Sens. Mike Enzi (Wyo.), Orrin Hatch (Utah) and Johnny Isakson (Ga.).
So concerned about the case was Rep. John Kline (R-Minn.) that he took the unusual step of asking the board to turn over internal documents relating to its deliberations on the matter.
In a statement Tuesday, the board said that its ruling declared "obsolete" the guidelines laid out in an Bush-era ruling for determining when a proposed bargaining unit at a nursing home is appropriate. The board ruled 3-1 in the case, with Brian Hayes, the board's lone Republican, dissenting.
Kimberly Freeman Brown, executive director of the pro-union American Rights at Work, described the ruling as a victory not just for nursing assistants but for workers more generally.
"In today's race-to-the-bottom economy, it's more important than ever that employees can join together to negotiate for better pay, decent benefits, and improved working conditions," Brown said in a statement. "And it's only reasonable that when they choose to form unions, they do so with colleagues who share similar responsibilities and face the same day-to-day issues."
The Specialty Healthcare case comes on the heels of several other high-profile rulings issued just before board chairwoman Wilma Liebman's term expired this weekend. Liebman had found many fans within the labor community, but she was roundly criticized on the right, where business groups saw a pro-union tilt in her decisions -- a perception that won't be changed by the final rulings of her tenure.
The board announced Tuesday that it had issued two other decisions that also overturned Bush-era rulings related to collective bargaining. And just last week, the board announced a rule that will require most private-sector employers to post notices informing workers of their rights to unionize and bargain collectively, a mandate that infuriated business groups.

Popular in the Community