Lady Gaga looked almost conservative when she accepted the "Video of the Year" award for "Bad Romance" at the MTV Video Music Awards Sunday night. But when she remarked "I never thought I'd be asking Cher to hold my meat purse," we realized what her get-up (dress, hat, shoes, and purse) was actually made of. Earlier this month, Gaga wore a meat bikini for the cover of Vogue Hommes Japan. @GagaDaily reports the dress was
made by Franc Fernandez.
Has Lady Gaga outdone herself? Scroll down to see the front and back, then share your thoughts.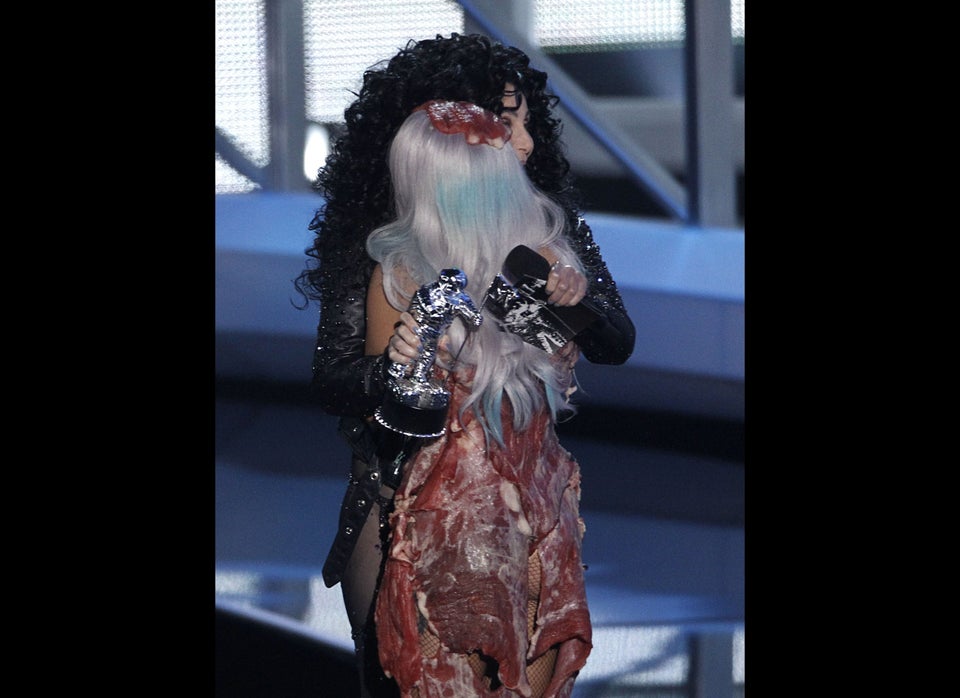 Lady Gaga's Meat Dress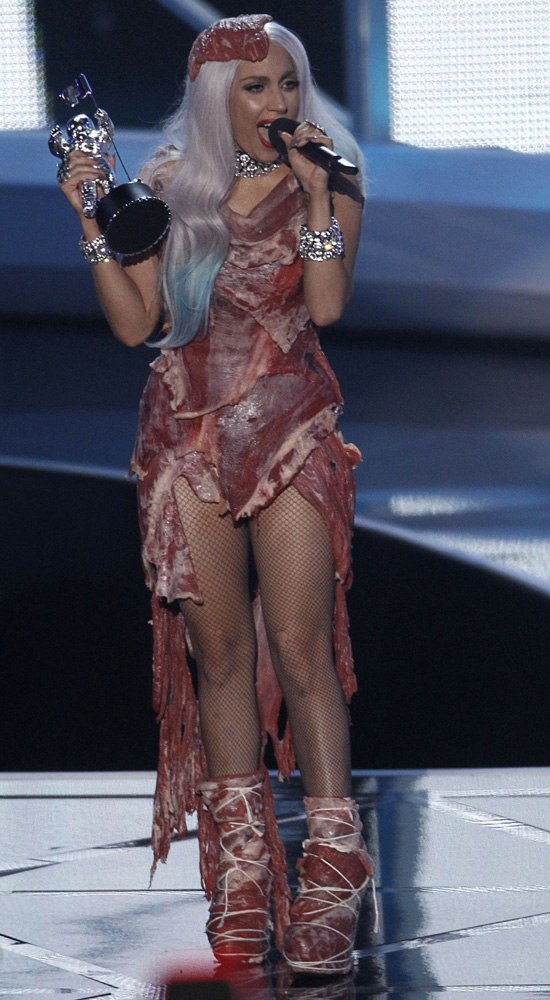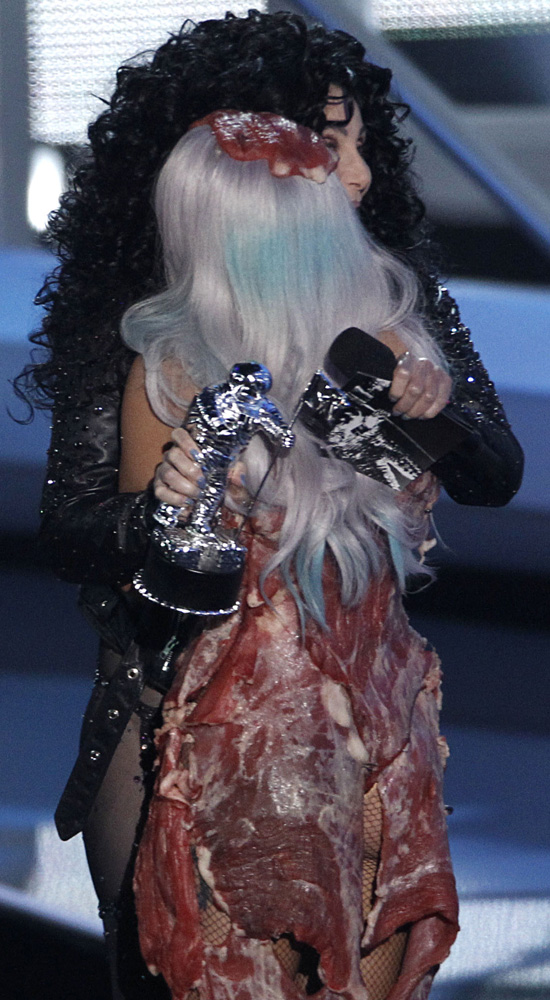 Related