"Ever since I can remember all I ever wanted to do is draw," Philadelphia-based artist Marie Ulmer once said. "I drew myself a lot since I was always there in the mirror." In 1924, Ulmer created her first self-portrait at seven years old. She hasn't stopped since.
She spent thirty five years working at the Free Library of Philadelphia as a commercial illustrator, though self-portraits remained her specialty. Now, at 97 years old, Ulmer has devoted her life to creative expression, working in media ranging from pastels, watercolor and India ink, to prints, silkscreen, ceramics, jewelry and poetry.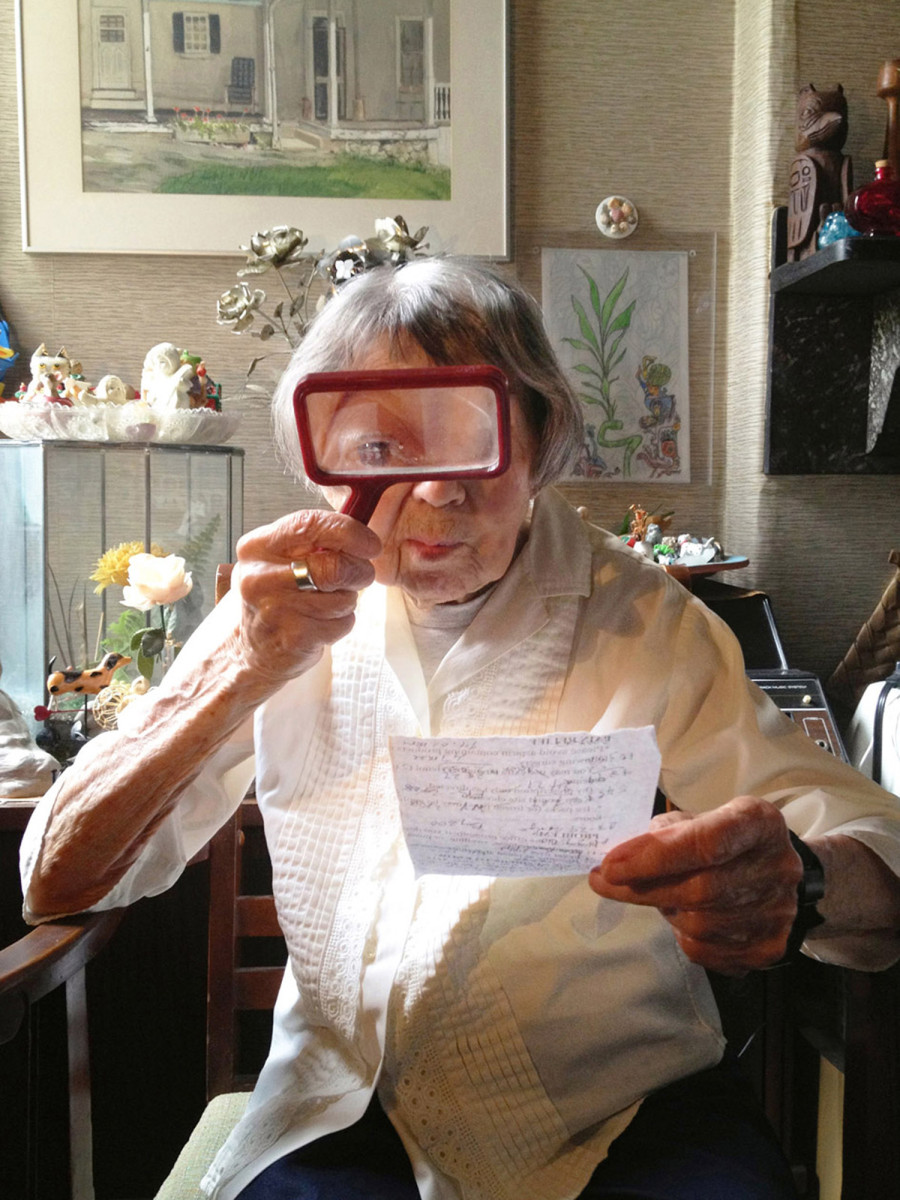 "The universe is very large," she told The Art Blog during a 2014 exhibition, "and yet you find the smallest things like grains of sand and moonbeams round. It is so wonderful to know God put them there for us to find." It's easy to fall in love with the passion and spirit of Ulmer, a life-long artist so unconcerned with fame, fortune or reputation.
Recently, photographer Candace Karch took notice. "Marie and I have been friends for almost 8 years," she explained in an email to The Huffington Post. "I began photographing her, more seriously, about four years ago. Our get-togethers would start with a cup of tea and a piece of chocolate, and end in a photo session. She is a ham and can act like a diva at times. I realized she was the perfect subject once she was in front of the camera."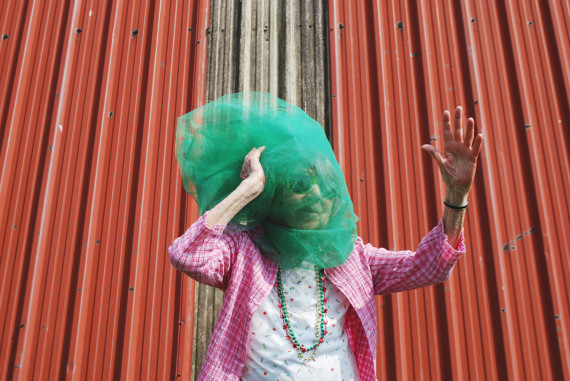 Karch photographs Ulmer in her element, whether cuddling up against laundry hanging out to dry, rubbing her cheek against the smooth curve of a plum or lounging around all prima-donna-like on her home's couch. Thus, a beautiful friendship and artistic collaboration was born. At the age of 93, Ulmer expanded her artistic repertoire once again, adding muse to the list.
Last year, Ulmer relocated to an assisted living facility, where Karch visits her constantly, camera in hand. One day, Karch hopes to create a book, combining her photographs of Ulmer alongside Ulmer's own self-portraits. "If I communicate anything, it's our relationship," Karch concluded. "Marie blossoms in front of the camera. I always hope that I am creating an interesting composition with an interesting subject."
REAL LIFE. REAL NEWS. REAL VOICES.
Help us tell more of the stories that matter from voices that too often remain unheard.
BEFORE YOU GO
PHOTO GALLERY
Aleah Chapin