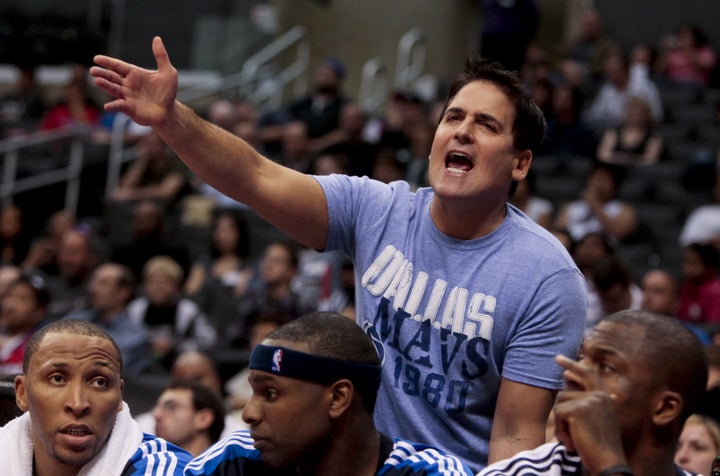 The New Orleans Hornets and Sacramento Kings completed a trade on Wednesday that will send Marcus Thornton and cash to Sacramento in exchange for forward Carl Landry, who is earning $3 million this season.
The Dallas Mavericks owner reportedly ripped the league on Wednesday for allowing the Hornets, a team owned by the NBA, to trade with the Sacramento Kings and take in salary when the franchise is losing money.
"If New Orleans is taking back $2 million and the team is losing money and I own 1/29th of it, I'm going to go against the grain and say that's just wrong," Cuban said prior to the Mavericks' home game against the Utah Jazz. "There's no way, with their payroll, having to dump salary before they were sold to us [NBA owners]; now they can take on more salary while they're losing money. That's just wrong every which way."
According to Dwain Price of the Ft. Worth Star-Telegram, the trade will cost owners "approximately $750,000 because until they can find an owner for the New Orleans franchise, the Hornets are really owned by the NBA."
Cuban went on to say that because most of the owners can't take back salary in trades right now, New Orleans shouldn't be able to either.
Related
Popular in the Community