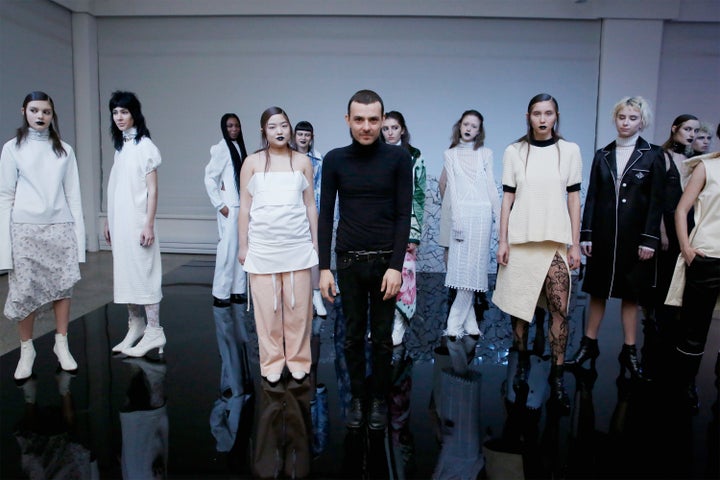 Raul Solis didn't hold back his feelings for Donald Trump's proposed wall in his New York Fashion Week show Friday, sending the president a message via one of his looks.
The Mexican-born designer sent models wearing backless dresses down the runway, displaying underwear with "Fuck Your Wall" and "No Ban No Wall" emblazoned on it, instantly causing a stir.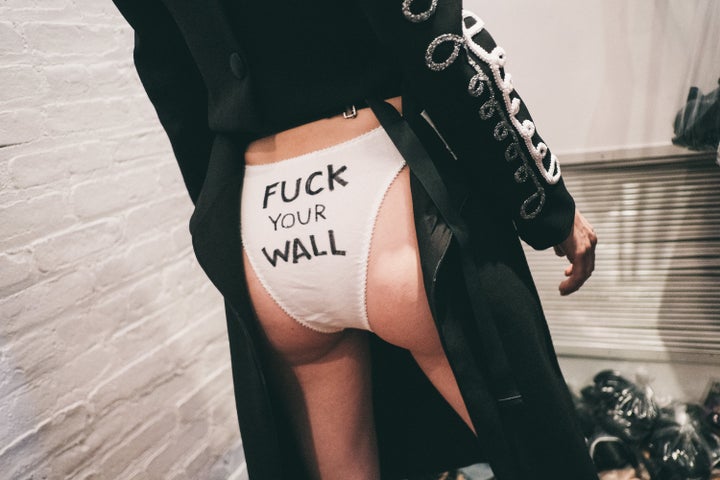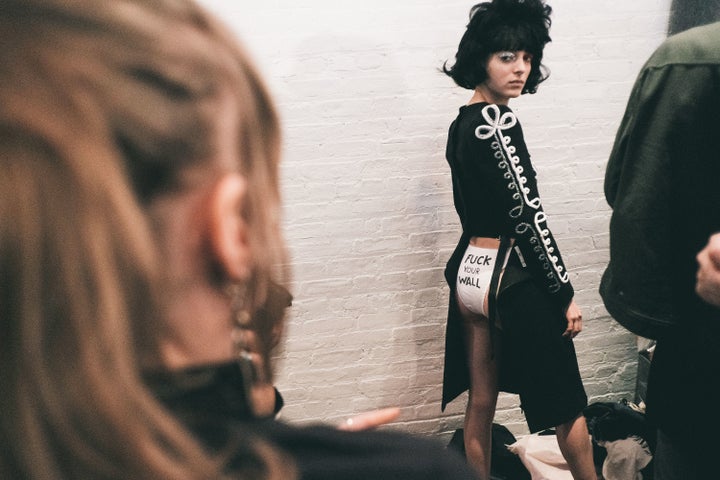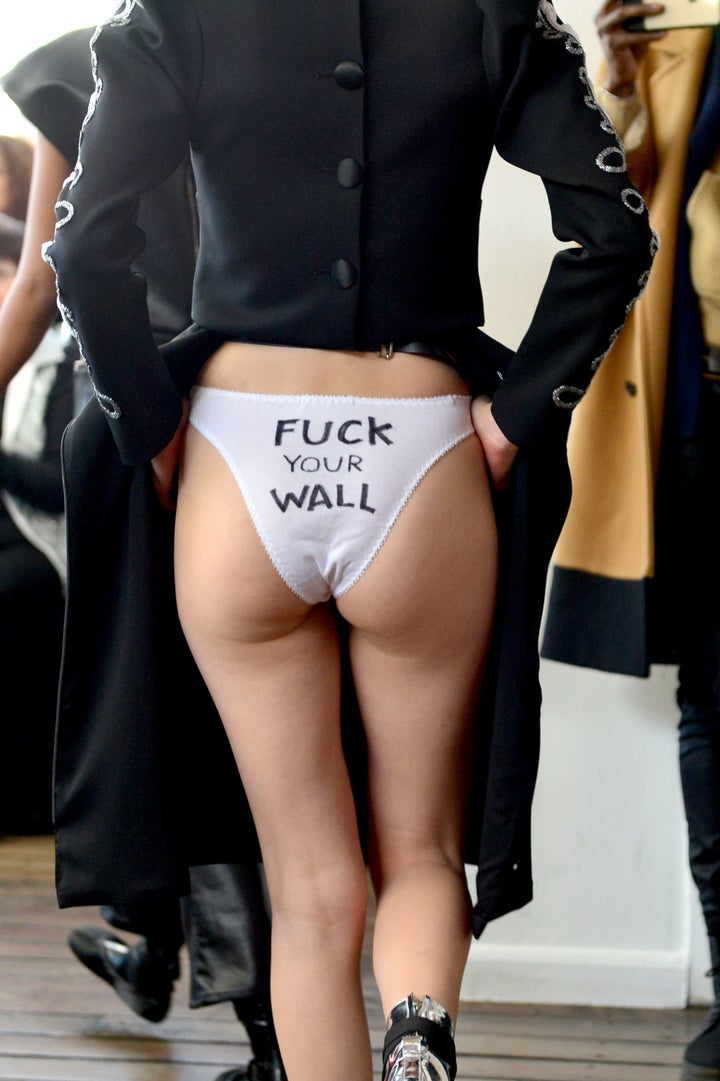 Solis hasn't responded to HufPost's requests for comment, but he spoke to Dazed Digital about his collection and explained what the messages meant to him:
"My family is first generation Mexican and some had to migrate to the U.S., [so] this issue is something extremely personal to me," he said. "I would not be able to present my collections if it was not for the opportunities the country has given us."
The designer added, "I believe we all have a huge responsibility to speak up and take actions [with] whatever affects us directly. The fashion industry has always been a driving force in culture, changing the way we live and look."
Responses to the statement were mixed, of course, as evidenced by tweets about the underwear.
"Oh yeah, that'll convince those of us who voted for @POTUS. Good job!" one user wrote, while another wanted to "Send Solís back to racist Mexico."
As of just a few days ago, President Trump is still trying to build his proposed wall along the U.S.-Mexico border. According to an internal report from the U.S. Department of Homeland Security, the mishmash of walls and fences would take over three years and $21.6 billion to complete.
Before You Go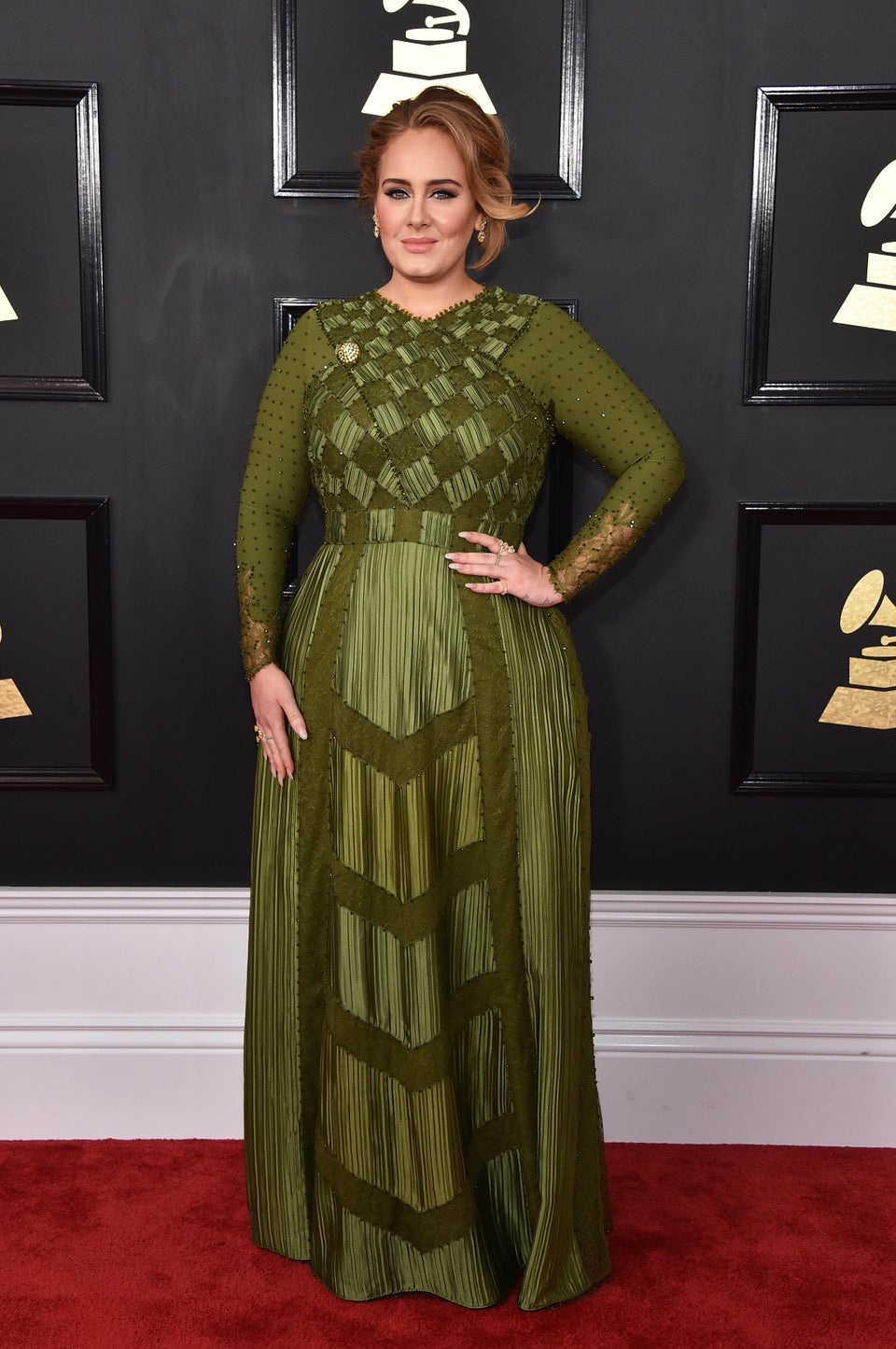 Grammy Awards 2017 Red Carpet