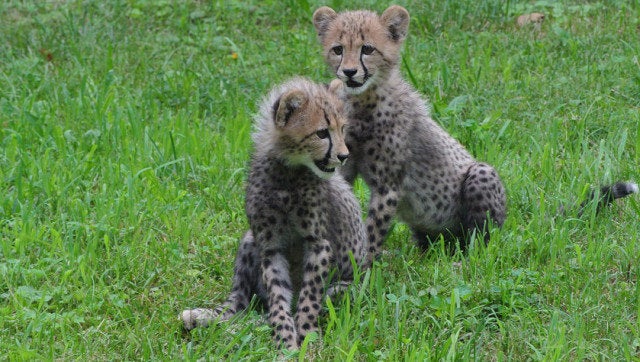 WASHINGTON -- If you're at the Smithsonian National Zoo, expect to hear plenty of awing coming from the crowds gathered at the cheetah enclosure.
While the zoo has plenty of cute animals, the new cheetah cubs -- which make their public debut on Tuesday -- have generated a particularly warm public response. That's in part because of their "rare and risky" birth at the Smithsonian Conservation Biology Institute in Front Royal, Va.
When the cubs' mother, 5-year-old Ally, gave birth to the first cub in late April, though, problems quickly developed. Ally abandoned her first cub and left him in the cold on a snowy day. Then her labor stopped, even though she had three more cubs waiting to be born.

Zoo veterinarians performed a "rare and risky" emergency cesarean section and saved one more cub, along with the cheetah mother. Two other cubs died.
The cheetah cubs have not been named yet. According to the zoo, the cheetahs will be named after the winners of fastest American Olympic athletes in the 100-meter dash. Possible names are Carmelita, Tianna and Allyson for the female cheetah and Justin, Tyson and Ryan for the male cheetah.
The decision to name the cubs after the fastest Americans is part of a broader National Zoo Games campaign to celebrate the Zoo's finest animaletes. Beginning July 24 and lasting for the duration of the Olympic Games, the Zoo will be posting photos, videos and fun facts showcasing the best of sport in the animal kingdom, from weightlifting ants to water polo-playing lions. Followers can track the updates on the Zoo's Facebook page and website and through the hashtag #ZooGames on Twitter. Each activity that the animals participate in is an important component of the Zoo's Animal Enrichment program, which provides physically and mentally stimulating activities and environments for the Zoo's residents.
Here are some photos of the little miracles ...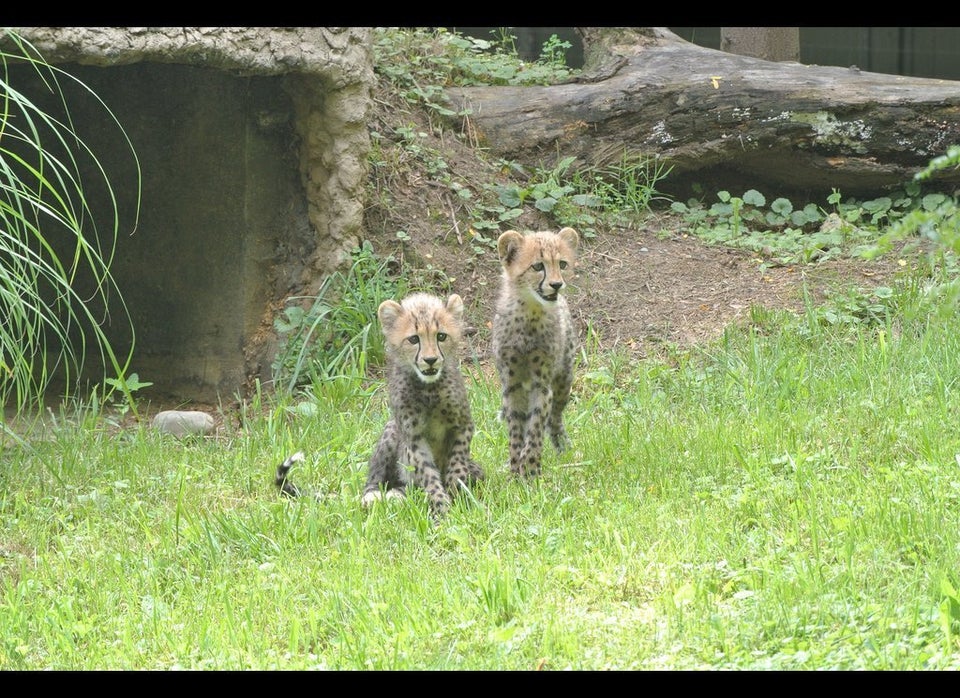 National Zoo's Cheetah Cubs
Related
Popular in the Community