My legs look like a road map, with topography included. I have bumps and bruises running down both sides of my legs, with no rhyme or reason as to placement. I have a scar on my back. My palms are callused. I'm constantly nursing where those hard, rough patches of skin rip off my once delicate, feminine hands. These outward displays of strength and grit are aptly called "ninjuries," and are worn as a badge of honor!
I began training for American Ninja Warrior in January, two months after running the Savage Race (a 7-mile/25-obstacle mud run). I tackled my first mud run in cold temperatures, in spite of passing five kidney stones within two weeks prior to the race, tendinitis in both hips, and the mother of all ninjuries, Parkinson's. So, I knew I had the mental stamina to fight through ANW, if I got the call to compete.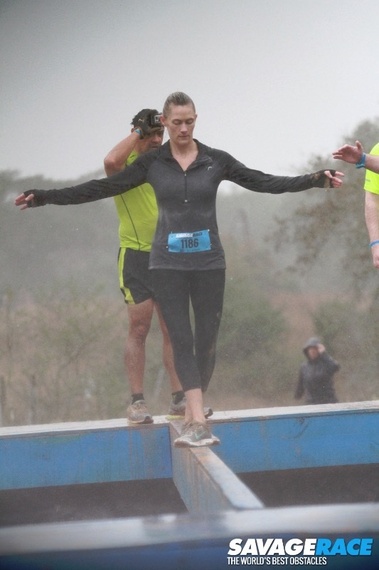 Parkinson's Disease is a non-curable progressive disease where proteins attack dopamine in the brain. Dopamine controls movement, your mood and cognition. It is characterized most often by a tremor, however it also affects your balance, grip strength and speed to name a few symptoms. Exercise is the only thing proven to slow the progression of this disease. Training for ANW, the obstacles have targeted my obstacles of movement and increased my balance, grip strength and treated my slow, rigid movements and tremor exponentially. Becoming a ninja has strengthened my mind and body better than any other exercise I've tried.
Grant Clinton is a 38-year-old husband, father and walking miracle. His junior year in high school, on his way home from a gymnastics meet, Grant and his teammates were in a car accident with an 18-wheeler. The car flipped numerous times, yet miraculously Grant and all his passengers walked away. However, this accident caused a gymnastics career ending injury and caused him to say goodbye to numerous full-ride college scholarships. Three years later by chance, he was awarded scholarships and back to back flips and balancing on bars for collegiate competition.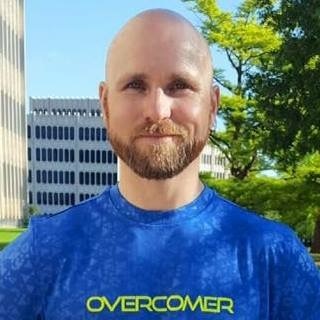 He married his best friend and became a father of two. Then, October 22, 2015, just 7 months ago, tragedy struck again. Grant was back in the hospital, this time for something even more serious. While training to be a ninja, Grant suffered a stroke. He laid in ICU for 7 days. Grant was released from the hospital with debilitating head pain and pressure. One week after his release, he attended a men's church retreat. He walked out of the retreat with zero pain, no pressure and was off his pain medication. This Overcomer left doctors scratching their head. This survivor, thrives on faith and his family. This massive brain attack would've taken anyone else out of the game, but not Grant. Immediately he began training again for the obstacle course. Grant competed with me in Oklahoma City's Regionals.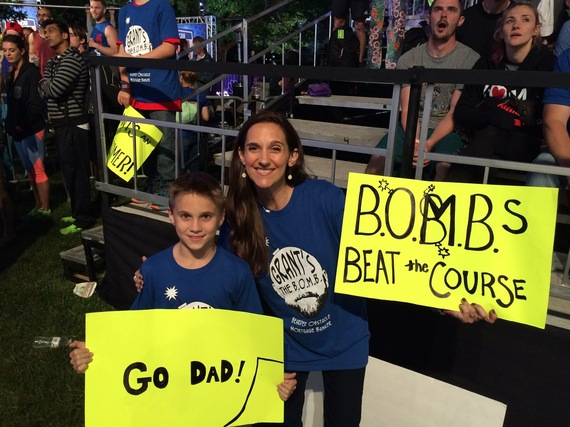 ANW gave me the opportunity to meet another anomaly, the amazing, Gorgeous light that is Charlotte Eccles. Charlotte, like me is a Houston mom. She is married with two precious girls. Two years ago, Charlotte had brain surgery to remove a benign brain tumor that was causing her balance and hearing issues along with facial paralysis. After surgery, this young mom had to re-teach herself how to eat, speak, walk, live. Through her physical therapist, who happens to be an American Ninja Warrior legend, Jonathan Parr, he trained her to be a ninja as well. Each obstacle, turn, leap and pull-up re-wired her brain. Testing her physical and mental abilities cured her facial paralysis. Charlotte was supposed to compete in Oklahoma alongside Grant and I. Four days before the Regional qualifying round in Oklahoma City, she blew her knee out, during a five-hour training session. This ninjury took her out of Season 8's competition.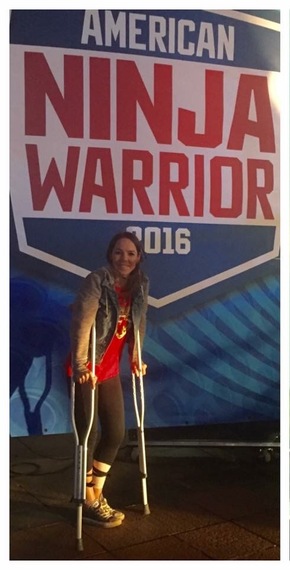 Charlotte's ninjury was devastating, but not defeating. She wanted to step up on that podium this year and lay her heart out on the obstacle course, but she'll have that opportunity next year. Charlotte is an intoxicating bright light, who touches more lives with her actions than she even imagines.
That is the thing about ninjas, ninjuries may slow us, but they will not stop us. Ninjuries are par for the course. No matter what obstacles we are going through, there will be setbacks. We may fall, we may get hit, we may leave limping or with unexplained bumps and bruises, but true ninjas get back up. A true ninja is a fighter. A true ninja is determined. And true ninjas are Overcomers!
Related