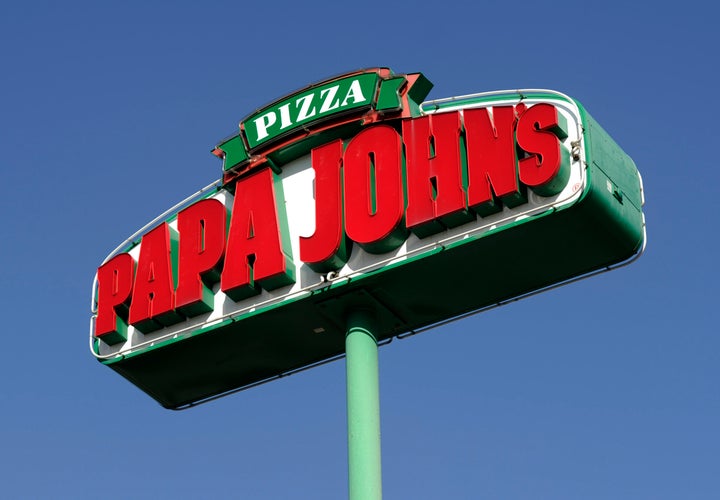 The owner of several Papa John's franchises in New York City will serve 60 days in jail for failing to pay his workers the minimum wage and overtime, New York's attorney general announced Monday.
Two months isn't a particularly long time in the hoosegow, but any jail time at all is notable in a wage theft case. Although unscrupulous business owners are often forced to shell out backpay, it's rare that they spend any time behind bars.
In addition to serving 60 days, Abdul Jamil Khokhar has agreed to pay $230,000 in restitution to the workers. He and his company, BMY Foods, together ran nine Papa John's locations in the Bronx, according to the attorney general's office. Khokar pleaded guilty to failing to pay wages under New York law, which is a misdemeanor, while BMY pleaded guilty to falsifying business records, which is a felony.
"Wage theft is a crime and a Papa John's franchisee is now going to jail for cheating his employees and trying to cover it up," New York Attorney General Eric Schneiderman said in a statement Monday. "My office will do everything in its power to protect the rights of New York's workers and make sure that all employers -- including fast food restaurants -- follow the law."
Papa John's International Inc. was not a party to the settlement, since the workers were technically employed by the franchisee. A Papa John's spokesman did not immediately respond to a request for comment.
Employees at Khokhar's restaurants routinely worked more than 40 hours per week, according to officials. Instead of being paid time-and-a-half for those additional hours, as federal and state law requires, the workers were paid their "straight time" rates for the overtime. Schneiderman's office alleges that Khokhar and BMY tried to hide the overtime work by creating fictitious employees and recording the extra work under those names.
Schneiderman's office carried out the investigation along with the U.S. Department of Labor. As part of a separate settlement with the Labor Department in July, Khokhar had already agreed to pay another $230,000 in damages and $50,000 in civil penalties. Under that agreement, the Papa John's locations involved will have to open up their books to independent auditing.
Schneiderman's office and the Labor Department have been aggressively pursuing wage-and-hour violations by fast-food operators in New York City, and by Papa John's restaurants in particular. In October, four of the pizza chain's franchisees agreed to pay a half million dollars to 250 workers who were allegedly shorted on their wages at nine restaurants in Queens, Brooklyn and the Bronx. In another case, the attorney general's office secured a judgment of nearly $3 million against two other Papa John's franchisees.
Related
Popular in the Community