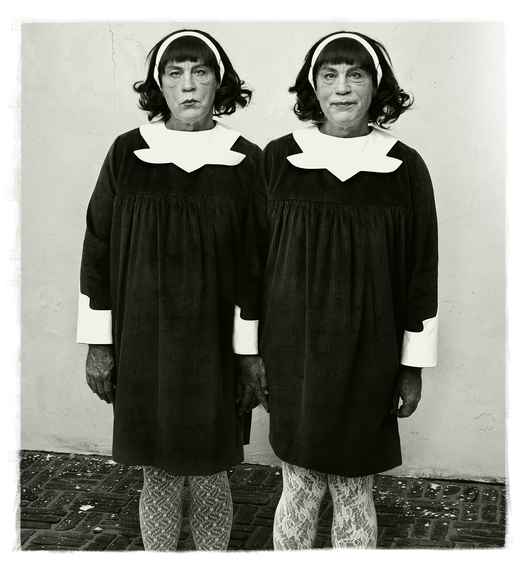 Sandro Miller
Diane Arbus / Identical Twins, Roselle, New Jersey (1967), 2014
pigment print
Exhibitor : Catherine Edelman
This week, the international photography world is descending upon Paramount Studios for the third annual Los Angeles edition of the Paris Photo fair. 79 galleries from 17 countries will take over the sound stages and New York Street backlot to showcase both legends and emerging talent in the medium. One can also get a heads-up on photography's future stars (at least those cultivated in our home state) with the first Introducing! Young California Photography Award, given to an outstanding student in a California art school M.F.A. program. Only one artist can win, but work by all the finalists will be displayed, and years from now, you'll be able to say you saw them way back when.
The fair also offers the opportunity to see major players in conversation about the more esoteric aspects of this visual medium in its Sound and Vision series. Aram Moshayedi (curator, Hammer Museum), Jonathan Griffin (editor, Frieze Magazine), Pauline J. Yao (curator, visual art, M+, Hong Kong), artists Amie Siegel, D.V. De Vincentis, and Tacita Dean, among others, will hold conversations and screenings on the use of the image.
This year's focus is on exhibits dedicated to the work of one artist, and there will be over 30 solo shows designed to immerse us in one artist's oeuvre or give full coverage to one project by a particular artist. Bruce Kapson Gallery will show works, including never-before exhibited photogravures, by Edward S. Curtis, whose early-20th century images of Native Americans have been both praised for his capturing the beauty and humanity of a besieged people and criticized for his sentimentalized and inaccurate portrayals of them (he is known to have removed evidence of his subject's adaptations to Western dress and staged apparently authentic scenes, washing over their often squalid living conditions to promote a fantasy that distracted from the reality of their lives under western oppression). The Bay Area, which, in its end-of-days level real estate market, seems to be daily losing galleries and other arts-oriented businesses and non-profits, has a new gallery project to celebrate: Julie Casemore, formerly of Wirtz Gallery, has teamed up with Stefan Kirkeby of Smith Andersen North to create Casemore/Kirkeby, and will present their inaugural show, "Todd Hido: Selections from a Survey." The site-specific show (on the New York backlot) "invites viewers to dwell on the images and ideas that have followed Hido throughout his career," and will focus on Khrystyna, Hido's primary model. Dillon Gallery will present work from one of the buzziest photo series in recent years, Cristina de Middel's "The Afronauts," which reconstructs the story of Zambia's doomed 1964 space program.
These are just a few highlights of what will no doubt be a visually and intellectually overwhelming week end.
Paris Photo is May 1-3 at Paramount Studios. Tickets may be purchased here.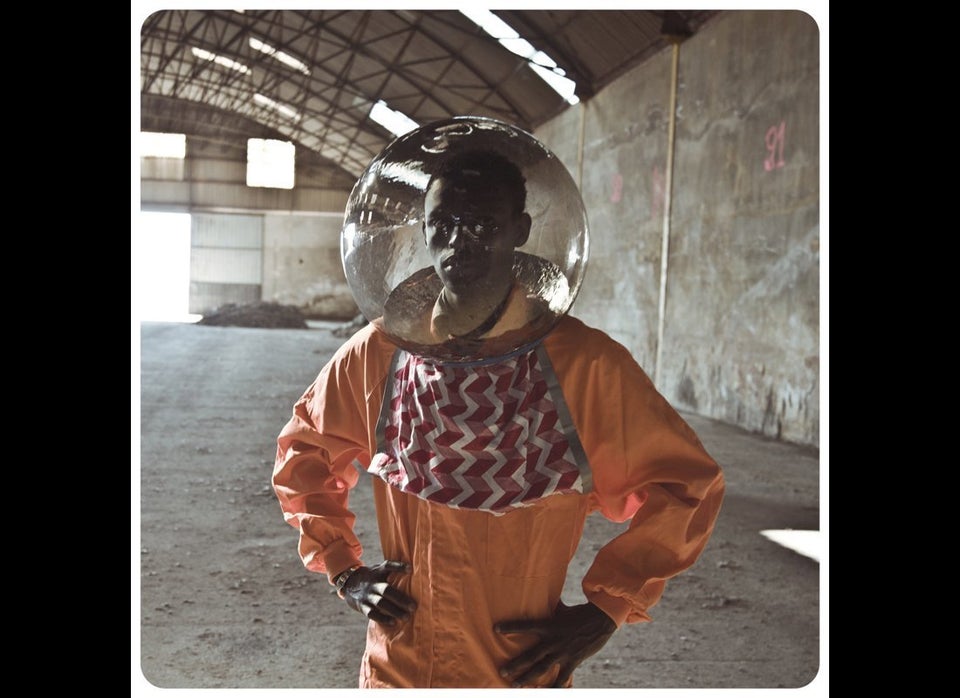 Photographs I can't wait to see at Paris Photo LA
Related
Popular in the Community