Former Playboy model Karen McDougal filed a lawsuit Tuesday asking to be freed from a 2016 legal agreement she says requires her to keep silent about an affair she had with President Donald Trump. 
The lawsuit, first reported by The New York Times, is the second legal challenge this month from a woman attempting to be released from a legal agreement forbidding speaking about extramarital relations with Trump. The president has firmly denied the women's claims. 
McDougal, in a lawsuit filed in Los Angeles Superior Court, says her $150,000 legal agreement with tabloid giant American Media Inc., whose CEO David Pecker is a close friend of Trump's, should be deemed invalid. McDougal says the company, which owns the National Enquirer, conspired with Trump's personal "fixer" Michael D. Cohen and her own lawyer to mislead her on the deal.
"The lawsuit filed today aims to restore her right to her own voice," McDougal's lawyer, Peter K. Stris, said in a statement to the Times. "We intend to invalidate the so-called contract that American Media Inc. imposed on Karen so she can move forward with the private life she deserves."
McDougal's suit centers on her claim that she had an affair with Trump in 2006 ― around the same time the porn star known as Stormy Daniels says she, too, had an extramarital relationship with him.
The suit says McDougal hired lawyer Keith Davidson in 2016, just after Trump had secured the Republican presidential nomination. The lawyer said her story was "worth millions" and connected her with American Media, the suit says.
McDougal's lawsuit says she was unaware of the tabloid publisher's relationship with Trump, or the company's reputation for buying exclusive rights to a story damaging to Pecker's friends and burying it.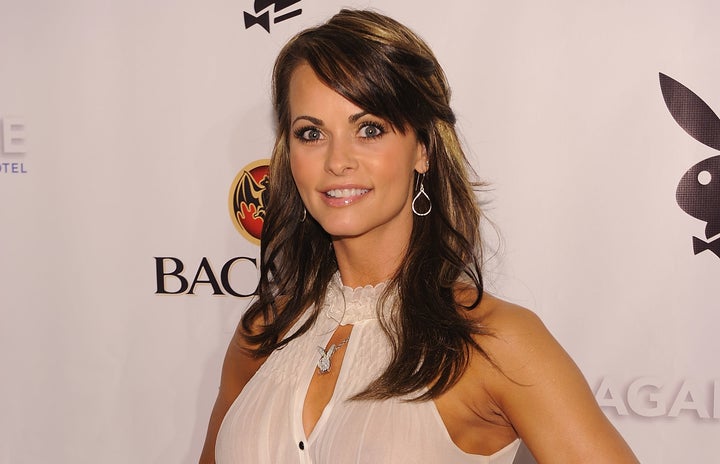 McDougal says she gave an interview about her 10-month relationship with Trump, but the publisher told her it was not interested in buying the story. After she took steps to give the story to ABC News, American Media offered $150,000 for the story, about half of which would go to her lawyer.
American Media then said it wouldn't publish her account of the affair, but would feature her on two magazine covers, including one on Men's Fitness, and in more than 100 columns or articles over two years, the suit says. McDougal says her own lawyer pressured her to take the deal, and failed to disclose that the publisher didn't actually have to print the promised coverage.
American Media has since published McDougal's picture on one cover and featured her in about two dozen columns, the Times reported.
Stormy Daniels, whose real name is Stephanie Clifford, filed a lawsuit against Trump earlier this month, alleging that she should be able to speak out about their relationship because he never signed a nondisclosure agreement. 
Trump also faces a defamation lawsuit filed by Summer Zervos, a contestant on his former reality show "The Apprentice," accusing him of sexual harassment. A New York state judge on Tuesday shot down Trump's effort to dismiss the suit.
Calling all HuffPost superfans!
Sign up for membership to become a founding member and help shape HuffPost's next chapter
BEFORE YOU GO
PHOTO GALLERY
Donald Trump's 2017