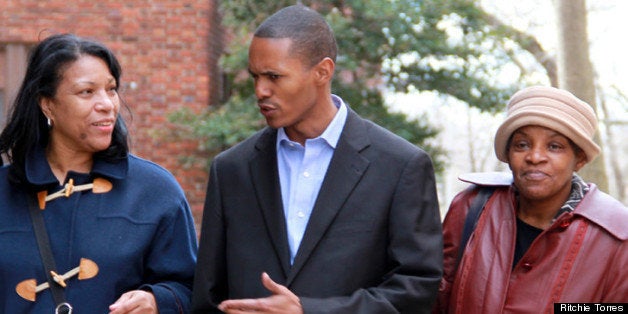 CENTRAL BRONX — Many gays and lesbians live happily in The Bronx, but not always easily.
Their only community center closed last year, gay-centric social spots are scarce and the streets can still feel unsafe for same-sex couples, some say.
Not only has there yet to be an openly gay Bronx legislator, but it was a Bronx state senator, Ruben Diaz Sr., who cast the lone Democratic vote in that chamber against the state's 2011 same-sex marriage law.
All of which makes the entry of three openly gay candidates — including the apparent frontrunner — into a single City Council race in the heart of the borough seem so remarkable to some.
"That to me would be a huge victory," said Antonio Centeno Jr., former board chairman of the now-defunct Bronx Community Pride Center.
But despite the historic significance of their candidacies and their own desire to advance gay rights, the three have decided to be truthful about their sexuality without highlighting it.
After all, some Bronxites are still ambivalent about gay matters — a fact that is underscored by another candidate, the Rev. Joel Bauza, a Diaz protégé who opposes same-sex marriage.
"Look, it's going to cost me some votes," frontrunner Ritchie Torres, 25, said of his decision to be honest about his sexuality during the campaign. "But I think it's the right thing to do."
The race for the 15th District, which includes Belmont, Fordham, East Tremont and West Farms, has drawn nine candidates to replace Councilman Joel Rivera, who is term-limited.
Torres, the housing director for Councilman Jimmy Vacca, has snagged some two-dozen endorsements from labor unions, elected officials and political groups, including the Stonewall Democratic Club.
He has raised about $79,000 in contributions to date — more than double the amount each of the other candidates has drawn, except for Bauza, who has brought in about $56,400.
The other openly gay candidates have attracted less support so far, despite their own impressive backgrounds.
Cynthia Thompkins, 56, an ex-cop and a public defender in Bronx Criminal Court, is the 46th Precinct Community Council President and an award-winning anti-violence activist.
Kenny Agosto, 43, an aide to state Sen. Ruth Hassell-Thompson, is a longtime advocate for the disabled and others and a male Democratic district leader, an elected party position.
Each candidate is trying to strike a delicate balance in the race.
While trumpeting their sexuality and stumping for gay causes might inspire other gay Bronxites and bring new visibility to their needs, doing so could alienate some voters and overshadow other issues that affect gay and straight residents alike.
So, while Thompkins is an out lesbian at work and in her neighborhood, her campaign advisors suggested she not include her sexuality in her official biography.
"They didn't want me to be pigeonholed, because they know I represent everyone," she said.
Torres said he cares deeply about gay concerns, such as HIV/AIDS and youth runaways, but his campaign is focused on what he considers the most pressing, widely shared needs in the community — education, jobs and housing.
"I'm not running to make history — I'm running to represent the residents of the district," said Torres, whose own campaign website does not mention his sexuality or any gay-specific causes.
Agosto said that even as he emphasizes his many political qualifications and stands, some voters may still focus on his sexuality.
"I'm certain that to many people it will be an issue," he said. "We're just hoping that the better angels of their nature will prevail."
For his part, Bauza, who is backed by Diaz, has vowed to keep his Biblically informed beliefs about sexuality out of the race, noting that he can reject gay marriage without rejecting gay people.
"I may not be with you 100 percent on your views, but that doesn't mean that I won't help you," said Bauza, the head pastor of Calvary Church in Claremont Village.
If the candidates have tried publicly to steer clear of gay-specific matters, recent events have propelled some of those issues to the fore.
"If you walk with your partner, you're thinking twice about holding their hand in the street," said Agosto. "People are getting attacked in Chelsea — but it's happening here also."
Meanwhile, a small group of activists from within and outside the borough is trying to establish a new Bronx LGBT center.
On Friday, they held a press conference to address anti-gay attitudes and violence, where Bronx Borough President Ruben Diaz Jr. and other officials spoke. (Thompkins was the only candidate to attend.)
In March, Diaz Jr. declared his support for same-sex marriage after "years" of reflection.
And this month, for perhaps the first time, the Bronx Democratic County Committee will march in the city's Gay Pride parade.
Still, the recent burst of public attention has also reminded some of how little notice the borough's gays and lesbians normally receive, and how isolating that can be.
"Unfortunately, we're not as strong or as united as in other boroughs," said longtime Bronx gay activist and Democratic operative Lewis Goldstein.
An openly gay Bronx legislator could help change that, added Goldstein, who served as a state Democratic committee leader from 1970 to 2004, becoming the Bronx's first openly gay party official, he said, when he came out in the 1990s.
"We've come a long way," said Goldstein, 70. "But we still have a distance to go."
Related
Before You Go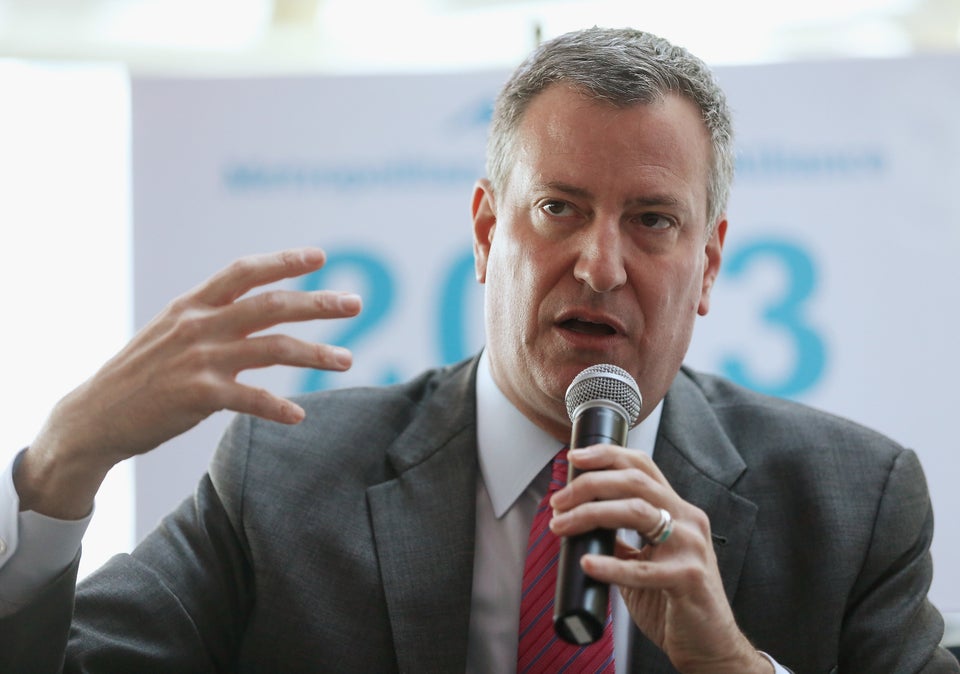 2013 NYC Mayoral Candidates
Popular in the Community