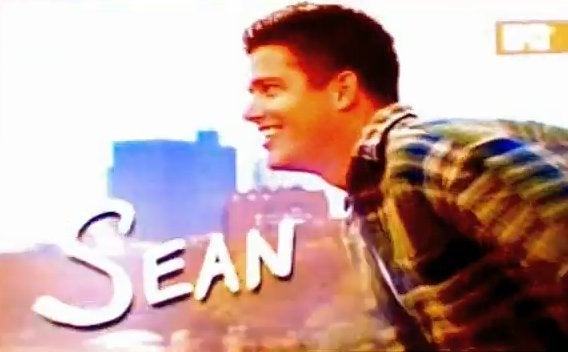 If there truly is a successful political mold, Sean Duffy, a Republican primary candidate for Wisconsin's 7th Congressional District, wouldn't appear to fit it. A graduate of the 1997 version of MTV's often debaucherous "The Real World" reality TV series from Boston, a lumberjack athlete (think what ESPN 2 airs on Sundays when trick shot pool and drag racing aren't in season), and an actor in an "independent" mockumentary about gay marriage, Duffy looks surprisingly likely to lock up the GOP primary nomination to take on expected Democratic nominee, Wisconsin State Sen. Julie Lassa.
To be fair, Duffy's path to congressional victory was made much clearer in May, when David Obey, the Democrat who has represented Wisconsin's 7th Congressional District for 41 years -- longer than Duffy has been alive -- announced his plans to retire.
Duffy explained his untamed past at a recent appearance in his Wisconsin district. The Washington Post provides an account of the speech:
"I was young," he explained to voters recently at Ojibwa Golf and Bowl, a Chippewa Falls hangout. "They edit in things. I didn't have any kids yet. If you want to know my character, look at the kids I've raised. All I can do is tell you this is what I've done. This is where I've been. This is where I stand."
Though the combination of reality television and politics might seem unusual, Duffy is not the only -- though he may end up being the most successful -- member of this strange fraternity running in November .
Kevin Powell, a castmember on the first "Real World" in 1992, and Will Mega, a contestant on CBS's "Big Brother," have both been unsuccessful in their previous bids for public office, though Powell is in the midst of his third bid to unseat Edolphus Towns from New York's 10th Congressional District.
Check out Sean Duffy's latest campaign ad, a far cry from what the Washington Post describes as his "nightclubbing, woman-chasing antics" on the "Real World":
Popular in the Community