There are moments when it's important to marshal as much evidence as possible to back up an argument. And then there are moments like this.
Sephora is selling a new shade of eyeshadow called "Druggie."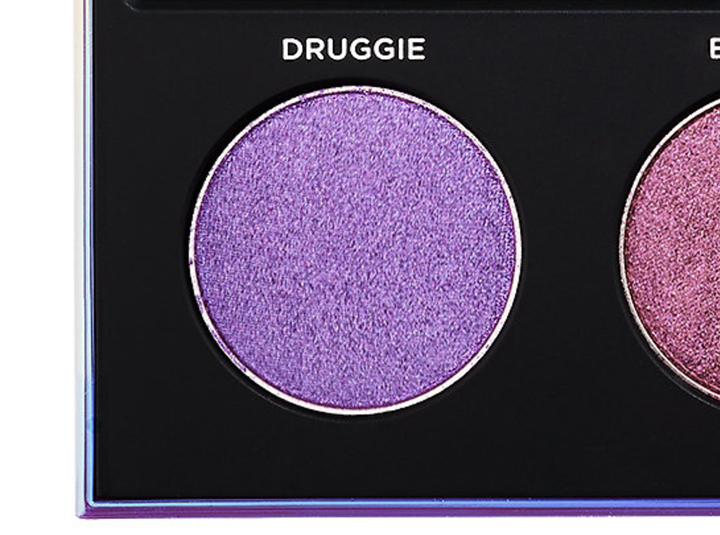 The company describes the shade as "metallic purple with violet shift," and it is part of Urban Decay's "Afterdark" eyeshadow palette. Now, we get that fashion is an art form, even in a globally commodified context, and far be it for us to stomp on creative expression.
But by the time you have finished reading this article, it's likely that somebody in the United States will have died of an opioid overdose. According to the Centers for Disease Control and Prevention, more than 500 people, many of them young, are dying every week. Every 15 minutes, a new dead body is turning up in an emergency room, making orphans of children, breaking the hearts of parents and grandparents, the scourge of an entire generation.
Responding to complaints, Sephora has apologized but has not said it will drop the name. "We deeply apologize to anyone who was offended by the name of this shade. Please DM us for more information," the company tweeted Friday in reply to a protest.
When reached by The Huffington Post, Sephora had this to say: "We deeply apologize to anyone who was offended by the name of this shade. We would never seek to do that. The shade was in a limited edition palette and was not planned to be re-ordered."
HuffPost has reached out to Urban Decay and is awaiting comment.
Ryan Hampton, a recovery advocate for Facing Addiction told HuffPost that, while the apology is "a step in the right direction, Sephora clearly needs an education on substance use disorders. The recovery community is standing at the ready, and it's our hope that their CEO not only pulls this product immediately but joins the national fight to face addiction."
Still, Urban Decay's 'Druggie' eyeshadow points out a big problem in the fashion and beauty industries, which have long histories of glamorizing addiction, even in the midst of the nation's drug epidemic.
Hampton told HuffPost that Sephora said it would be meeting next week to decide how to handle the situation.
Popular in the Community