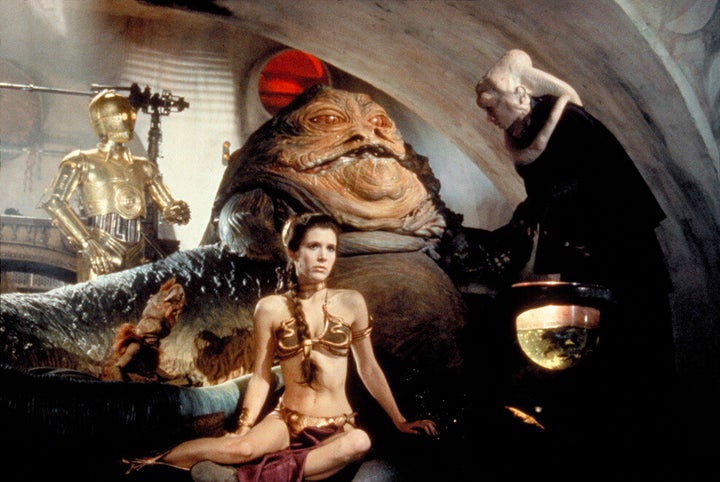 It all may have happened long ago in a galaxy far, far away but George Lucas drew much of his inspiration for Star Wars from our own history.
Stories from Ancient Egypt and Rome run parallel to the rise and fall of characters such as Queen Amidala and Emperor Palpatine. Pirates and profiteers rewrote the histories of Southeast Asia in the 1600s in similar fashions to the swashbuckling of Han Solo and the power-hungry Trade Federation. If you know what to look for, you can see echoes of World War II and the Vietnam War on the screen when the Rebel Alliance battles the overwhelming Empire, because George Lucas modeled these characters---and the plot twists and turns they go through---on the peoples and events of our own history.

You don't have to be a Jedi mind-reader to pull out these lessons from ages past. George Lucas generously shared his inspirations and insights with a dozen historians who built on these leads to craft the gripping chapters in Star Wars and History. Lucas worked with us in developing each chapter, read and commented on each draft, and confirmed what his historical inspirations were in each case.
The book draws from both history and film to trace out grand themes of state-building and destruction set against humble stories of traders and farmers. Star Wars unfolds personal histories that relate to historical reality, such as the friendly rivalry linking Han Solo to the former owner of the Millennium Falcon, Lando Calrissian, or the darker story of Darth Vader's bond to his master, Emperor Palpatine.
There are venerable institutions such as the Jedi Order that parallel historical traditions from medieval China, Europe and Japan. Jabba the Hutt's criminal outpost on Tatooine flourished on the fringes of power in the same way that unsavory traders ruled the ports of the South China Sea in the sixteenth and seventeenth century. Best of all? The historical lessons which George Lucas incorporated into Star Wars serve as an engaging and painless way to learn more about our own past.
So if you want to understand more about the past, why not tune into stories out of the Star Wars galaxy? Here are some simple history lessons that you can learn from Star Wars.
PHOTO GALLERY
11 History Lessons From Star Wars
All images from "Star Wars and History," edited by Nancy R. Reagin and Janice Liedl, published by Wiley, November 2012
Calling all HuffPost superfans!
Sign up for membership to become a founding member and help shape HuffPost's next chapter