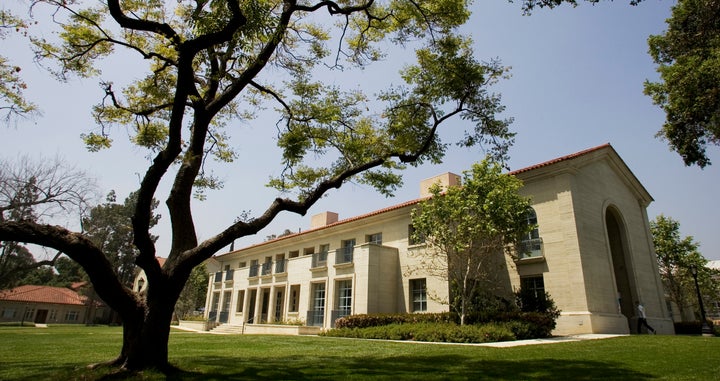 Scorching heat waves. Raging wildfires. Epic floods. Rising sea levels. Monster winter storms. In every season, climate records are being broken worldwide.
Climate change is not some distant tomorrow; it is happening now. The Pacific island nation of Kiribati is sinking. Closer to home, in May, the first U.S. climate refugees — a Native American tribe living in a drowning Louisiana bayou—were relocated. Finding workable solutions is imperative and I believe there are actions we can take, among them passing legislation to put a price on carbon pollution.
As a professor of environmental chemistry and president of Pomona College in Claremont, Calif., my duty and privilege is to prepare students to flourish for years to come and live as change makers. But my obligation as a human is to leave them a world that is better. A price on carbon is a science-based solution that will mitigate climate change's disastrous effects on this planet.
Carbon pricing means polluters pay to emit dangerous pollutants such as carbon dioxide and methane, which are driving forces behind climate change. As a result, companies will think twice and carbon pricing will reduce greenhouse gas emissions without burdening the economy. In fact, it has the potential to grow the economy if the revenue is wisely directed; household incomes will rise and millions of jobs will be created. It moves us away from energy that pollutes and toward energy that renews.
The World Bank endorses carbon pricing to pay the steep costs of climate change, such as crop loss and flood damage. Thousands of businesses are in favor of carbon pricing because it is transparent, predictable and market-based. Economists on both sides of the political aisle agree. We already know that carbon pricing works: 40 countries and more than 20 states, cities and provinces around the world have enacted it and are seeing positive outcomes. But the U.S. has yet to take this important step.
Millennials are not sitting on their hands like too many of our elected representatives are. At Pomona and on campuses across the nation, students believe that higher education institutions can impact public policy for the greater good. Here in Claremont, our college students organized and recently launched a national campaign called Put A Price On It, in partnership with the youth-led group Our Climate and the Emmy award-winning TV series "Years of Living Dangerously." Put A Price On It calls on colleges to endorse a price on carbon, and aims to mobilize students across the country to organize their communities and lobby their college administrations and members of Congress.
"We must invest all of our collective energy to make sure that polluting is neither cheap nor easy — we simply can't afford to treat the earth so carelessly. My generation's voice needs to be amplified and heard, so students like myself will continue to make noise and take action until our government listens," says organizer and Pomona College student Tom Erb.
I am inspired when I see students not only stand up and be counted. A measure of faith in bi-partisanship and problem solving is restored when I see politicians tirelessly press resistant colleagues to make carbon pricing law. Across the globe, countries' growing awareness of the stakes and their signing of the Paris Agreement make me believe that it's not too late. Taken all together, I am confident that the efforts of students are not in vain and that U.S. lawmakers will eventually listen and will pay it forward for coming generations. We must not leave them an unpaid check. We must insist that the price of carbon is on us.
David Oxtoby is president of Pomona College where he has made environmental sustainability a priority.
Popular in the Community