Note: This article was originally featured on LocalSolo's blog. LocalSolo is the place to find the top freelancers in your city.
Coworking is on the rise, and for good reason--it's estimated that 40% of the workforce will be made up of freelancers, solopreneurs, and independent contractors by 2020. While freelancers consistently report higher job satisfaction levels than traditional employees, they often face a problem that their in-office counterparts do not: Social isolation.
Coworking spaces are a great solution for freelancers that feel a little out of the loop. They offer an avenue to be a more productive freelancer while still enjoying the perks of working in an office. Those perks aren't limited to social interaction and coffee-some of the spaces we'll highlight are known for their unique attractions, including arcades, investor programs, tropical locations, and even on-site bicycles.
Check out the top 10 coworking spaces across the globe!
First on the list with 16 locations in 4 countries, WeWork is a household name in coworking that got its' start in NYC.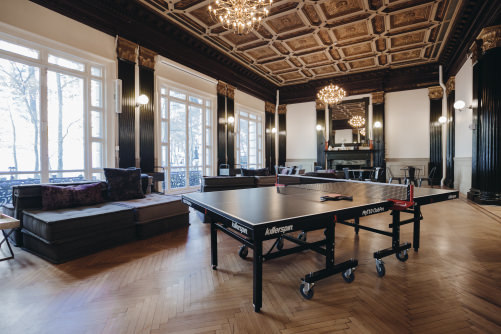 Freelancers, entrepreneurs, startup teams, and nonprofits can all enjoy the benefits of working in one of their state-of-the-art locations. Perks include arcades, screening rooms, bocce ball and shuffleboard courts, showers, and a great outdoor patio. They also host tons of informative events that are great for building your skill set.
2. Spark Labs (NYC & Worldwide)
This tech and media-centric coworking space also offers support and consulting services for entrepreneurs.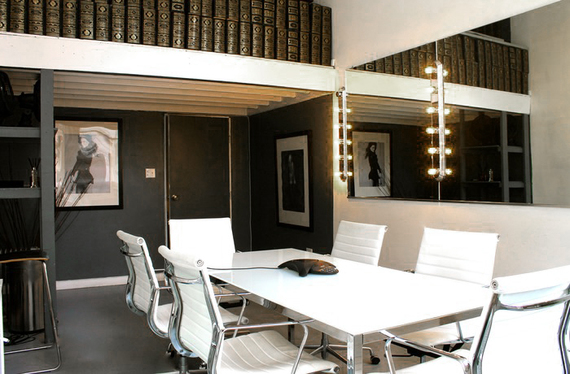 Spark Labs has a dedicated coworking space in New York City and also offers access to locations in 22 countries. There are 3 membership options (Day Pass, Flying Desk, & Dedicated Desk). Spark Labs also has partnerships with other incubators and accelerators around the world to enable its members in different markets.
Regus is huge and provides more workspaces than any other company on this list.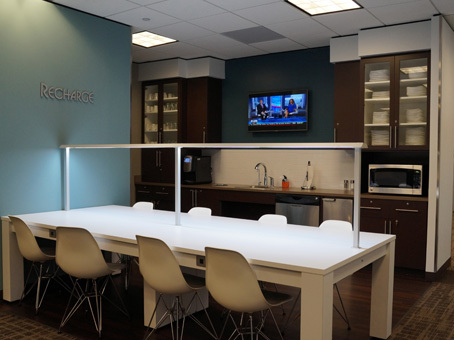 Regus is a big name in coworking. They have 3,000 locations scattered in 120 countries across the globe and make it simple to rent a desk or lounge, no matter where in the world you are. Rent your desk by the hour or day, and book your space online! Check their website for locations and availability.
4. Urban Station (Worldwide)
The environment is casual but professional; the motto is "Enjoy working differently."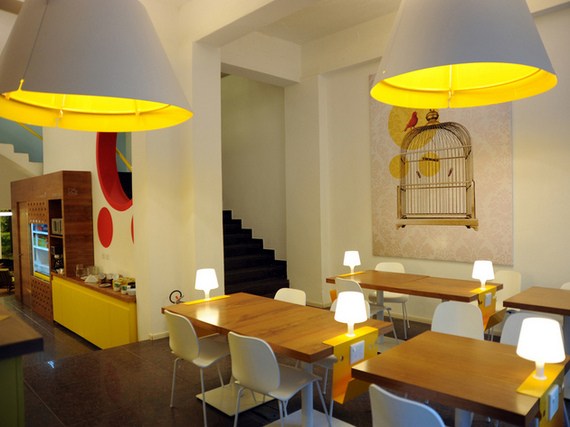 This workspace offers 17 vibrant locations in Argentina, Mexico, Turkey, Chile, and Colombia. Expect amenities like gorgeous outdoor terraces, on-site bicycles, and movie theaters. Review sites like Yelp show people raving about the design of Urban Station's workspaces. Rent a space for day, a week, or a month-whatever you need to get the job done.
5. The Surf Office (Santa Cruz California, Lisbon, & Canary Islands)
The Surf Office lets you bring your work to the beach.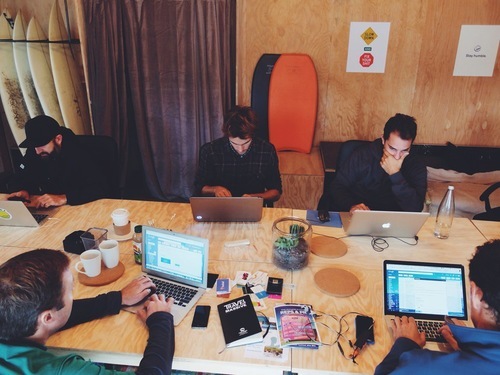 A coworking space that's this unique is worth checking out. The Surf Office lets you bring your work to the beach in a way that helps you build connections with like-minded people, get more done, and challenge the conventions of what it means to "go to work." Bonuses like group dinners, yoga on the beach, hiking trips, beach volleyball, movie nights and BBQs await freelancers and digital nomads who end up at the any of the 3 Surf Office locations.
6. Workplace One (3 Toronto locations and 1 in Kitchener Waterloo)
More than just a building with offices inside, Workplace One is a place for collaboration and creation.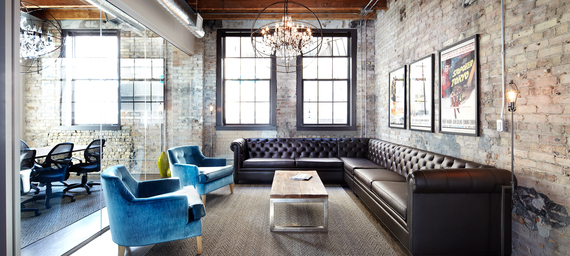 They're flexible and offer many options and a few locations (including 3 in downtown Toronto and a new location in Kitchener Waterloo) that are sure to fit your coworking needs. Rent a desk, virtual desk, or lounge and get busy creating.
7. HiVE Vancouver (Vancouver, Canada)
HiVE is focused on bringing freelancers and entrepreneurs together to create social impact.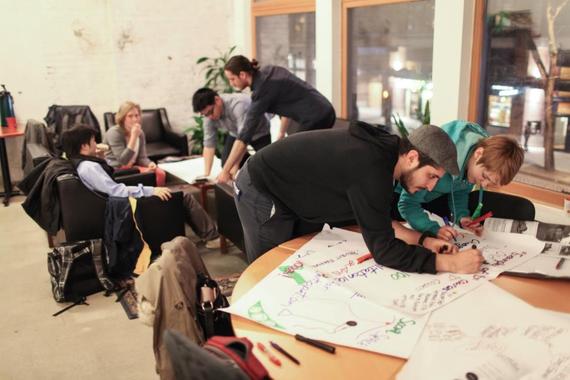 This is an inclusive, sustainability-focused coworking space that has a lot to offer. Choose from a permanent desk, 'hot desk,' or virtual desk, or forgo the desk altogether and just enjoy the community and camaraderie.
8. BoxJelly (Honolulu, Hawaii)
BoxJelly might be the only coworking space in Honolulu, but we doubt you'd want to go anywhere else.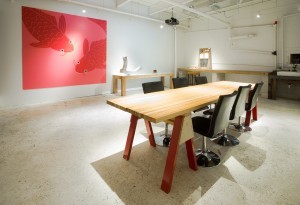 At BoxJelly, it really is paradise: Freelancers and entrepreneurs can book a workspace, attend or host meetings and events, or choose a deskless option with an address to receive business mail. Mail membership starts at $50 per month and workspaces are priced up to $349 per month.
9. Agora Collective (Berlin, Germany)
This coworking space is centered around the arts and nestled in the heart of Berlin.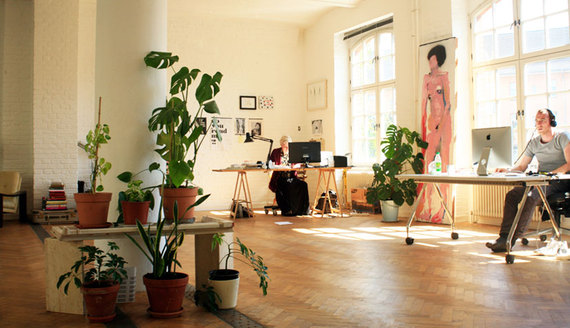 In addition to providing temporary short or long-term office space, Agora hosts exhibitions, films, live music, artist interviews, and workshops for its members. The space is filled with light colors and lots of plant life-the ideal place to get away from distraction.
If you hate everything about a traditional office but still need to get things done, Coco Vivo is the spot for you.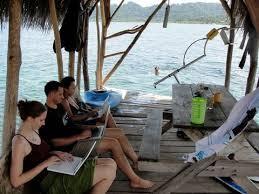 Here, freelancers can go swimming, hiking, paddle boarding, or horseback riding, then head back to use the solar-powered-Wi-Fi at a shack on a farm or in the waterfront bungalow to get some work done. Other perks: An inflatable trampoline and fruit trees on the property. Your inspiration has arrived!
These are the best coworking spaces we found across the globe. Each one brings something unique to the table. Out of the 10 coworking spaces mentioned, which can you picture yourself thriving in as a freelancer? Do you have a recommendation of a unique space that isn't on the list? Leave them in the comments!
Related
Popular in the Community