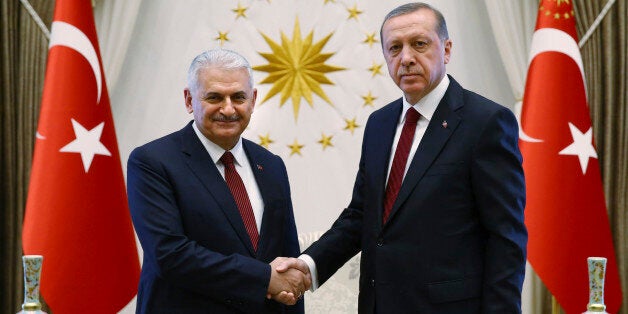 ISTANBUL -- How will the emergence of Turkey's Binali Yıldırım as the country's latest prime minister affect Turkish foreign policy? Many analysts here are focused on the domestic policy implications of Yıldırım's ascension to the prime ministerial job, but foreign policy may be the central field Turkey watchers should be looking at these days. In his first parliamentary group speech on May 24, Yıldırım announced his new foreign policy strategy. "We will increase the number of our friends; we will decrease the number of our enemies," he said.
Yıldırım, a technocrat, is replacing Ahmet Davutoğlu, a former professor of international relations whose scholarly books and articles about the Middle East had led political commentators to interpret his appointment as party leader in 2014 as indicative of a Turkish foreign policy shift in the Middle East: supportive of anti-government forces in Syria, very critical of Israel and the post-Morsi regime in Egypt and struggling for influence in the Middle East. According to what can be seen as the Davutoğlu doctrine, Turkey's inheritance of a centuries-long and continents-large Ottoman legacy made it very difficult for the country to be a passive observer of the political shifts in its former territories.
'We will increase the number of our friends; we will decrease the number of our enemies.'
"The discourse of President [Recep Tayyip] Erdoğan's inner circle reveals that, one, Syria is seen as a failure and two, that this failure is attributed to Mr. Davutoğlu," Akın Ünver, assistant professor of international relations at Istanbul's Kadir Has University, told me. "To that end, an analysis of President Erdoğan's advisors' political speeches indicate that a policy reversal may be in the books and they are searching for a 'graceful exit' from the current Syria policy. Exactly how that exit will take place and whether this implies a détente with the Assad government is currently mere speculation. However, Russia's presence in Syria seems to be weakening Ankara's insistence on the removal of Assad by force and unearthing voices that favor a negotiated Syria settlement, which includes Russian priorities."
In August 2013, as President Bashar Al Assad was fighting against the uprisings in Syria and after former President Mohammed Morsi was ousted by a military coup in Egypt, Turkish officials started talking about the "precious loneliness" of Turkey. Turkey's foreign policy discourse has since been deeply critical of its neighbors and the country has strained relations with Egypt, Syria, Iraq, Iran and others. But, at least, it was keeping its dignity, the argument ran, and Turkey could at least enjoy the pleasure of acting morally. Morsi was toppled with a coup, after all, and few could say Assad was a great political leader. And yet, the "precious loneliness" had a detrimental effect among Turkey's populace.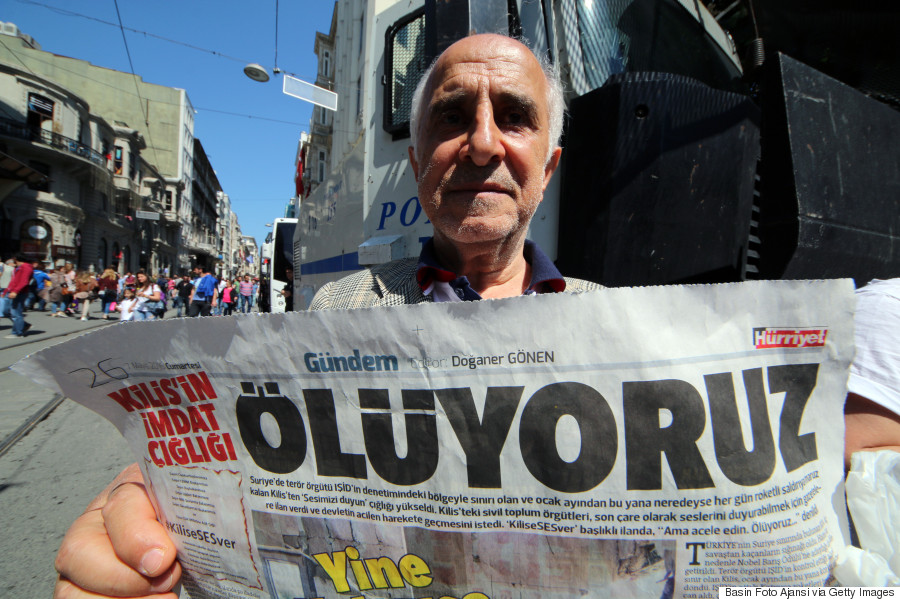 A man holds a newspaper that reads 'we are dying' as he joins protesters demonstrating against the bombing of Kilis by ISIS in Istanbul. (Basin Foto Ajansi/LightRocket via Getty Images)
According to a survey conducted by Kadir Has University, 17.9 percent of Turkey's population thinks the country's recent Middle Eastern policy is successful, 43.6 percent consider the recent Syria policy unsuccessful and nearly 43 percent believe that Turkey should have a neutral stance toward Syria and not intervene. Interpreting the survey, Verda Özer from the pro-opposition Hürriyet Daily News argued that Turks have had enough of the "precious loneliness" and that they wanted foreign policy to change. According to Özer, the results show that Turkish people desire to have Turkey's "factory settings" restored: a firmer commitment to Turkey's NATO membership obligations and to its EU membership perspective. She writes:
The more the internal and external security threats rise, the more Turkish people get afraid and insecure. And under such circumstances, they always start looking for an assurance, ending up taking shelter in the country's factory settings. ... Turkish people think that they are getting more and more isolated in foreign affairs and are therefore asking for revision. Developing new policies in the light of the changing dynamics in Syria; forming a 'regional Kurdish vision' in view of the new Kurdish reality in northern Iraq and Syria; opening the channels of dialogue with Egypt and Russia just like Ankara did with Israel... These are steps which would only strengthen Turkey's hand, clear its way for progress and expand its room of maneuver.
How the new cabinet announced by Yıldırım on Tuesday will manage this is an open question. Yıldırım is a technocrat, not an international relations expert, and his reshuffle did not replace the current foreign minister, Mevlüt Çavuşoğlu. Çavuşoğlu, who accompanied Erdoğan during his state visit to Washington in March, is seen as a figure close to the president whose foreign policy vision he shares.
When the presidency becomes de jure, Yıldırım will not be only the latest, but also the last prime minister of the Turkish republic.
"I don't think we can talk about a 'Yıldırım foreign policy' just like we did with 'Davutoğlu foreign policy,'" Ünver, the international relations professor, said. "Having a foreign policy doctrine necessitates specialization and concentration in the field with either formal training or extended in-field experience. To carry out that policy, you also need a team, including sub-specialists and policy generalists that you bring into an administration. To that end, Binali Yıldırım doesn't seem to have the required human capital or background to make his own foreign policy. Once Davutoğlu's cohort is gone, Yıldırım will inevitably become a factor of Erdoğan's foreign policy doctrine, instead of pursuing his own politics."
Yıldırım has a reputation for speeding things up. His surname, "Thunder," nicely embodies the ambitions of the man: Yıldırım has launched the high-speed rail system between the capital Ankara and Istanbul, as well as the considerably shorter Marmaray underwater rail tunnel, which has the symbolic role of connecting two continents -- Istanbul's Anatolian and European sides. The widest suspension bridge in the world, named Yavuz Sultan Selim, is also a brainchild of his. Lately, Yıldırım signed off on what Istanbul locals call "the third airport." Still unnamed, it will be the world's largest airport.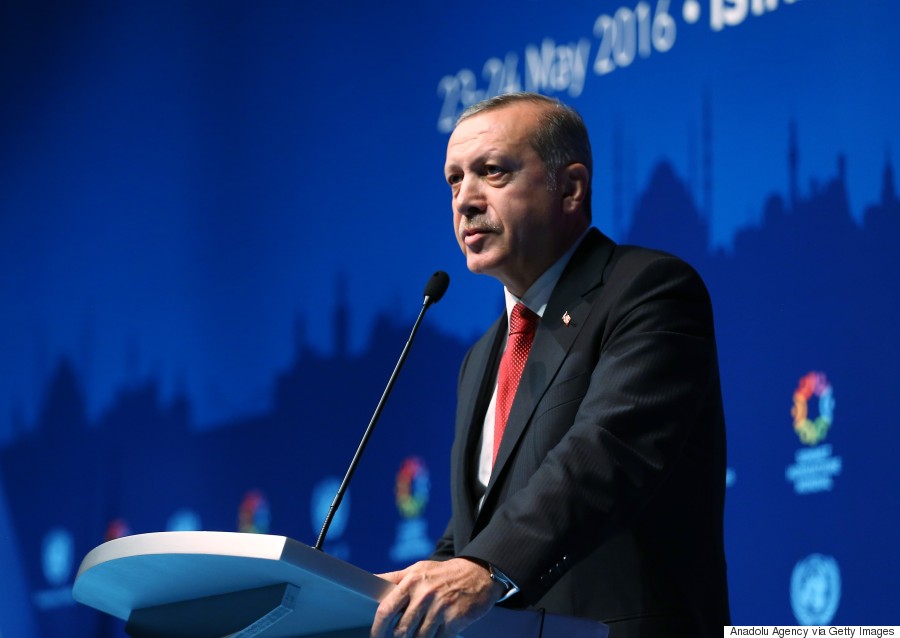 Turkish President Recep Tayyip Erdogan at a press conference at the World Humanitarian Summit in Istanbul on May 24, 2016. (Kayhan Ozer/Anadolu Agency/Getty Images)
In this role of speeder up of things, Yıldırım is expected to bring closer the political system desired by Turkey's president: an executive presidency, which most Turkey watchers agree has unofficially begun with the new prime minister's acceptance speech in which Yıldırım vowed to bring the de-facto presidency to de jure as soon as possible. When it becomes de jure, Yıldırım will not be only the latest, but also the last prime minister of the Turkish republic. Erdoğan, who won the presidential election in 2014 with 52 percent, favors an administrative system that loosely resembles the White House in the U.S., and argues that a strong prime ministry unsettles such a system shift. Used to seeing the prime minister as the country's leader for decades, Turks are debating whether such an executive presidency can work in their country. The effect of all this on Turkey's foreign policy may prove transformational: the country seems to be getting ready for a more practical, and less idealist, way of dealing with foreign policy.
"The change won't happen overnight, but the foreign policy will change," Hasan Bülent Kahraman, a professor of political and art philosophy at Kadir Has University in Istanbul who has been following the Justice and Development Party, or AKP, closely and wrote a book about the ruling party, told me. "We and the world will see how Turkey will enter a new lane. We can expect to see a more conciliatory foreign policy where Turkey will have closer ties to its partners. In the past, Turkey has gone to extremes in its foreign policy on the Middle East and on Europe. Now we will see it slowly recede."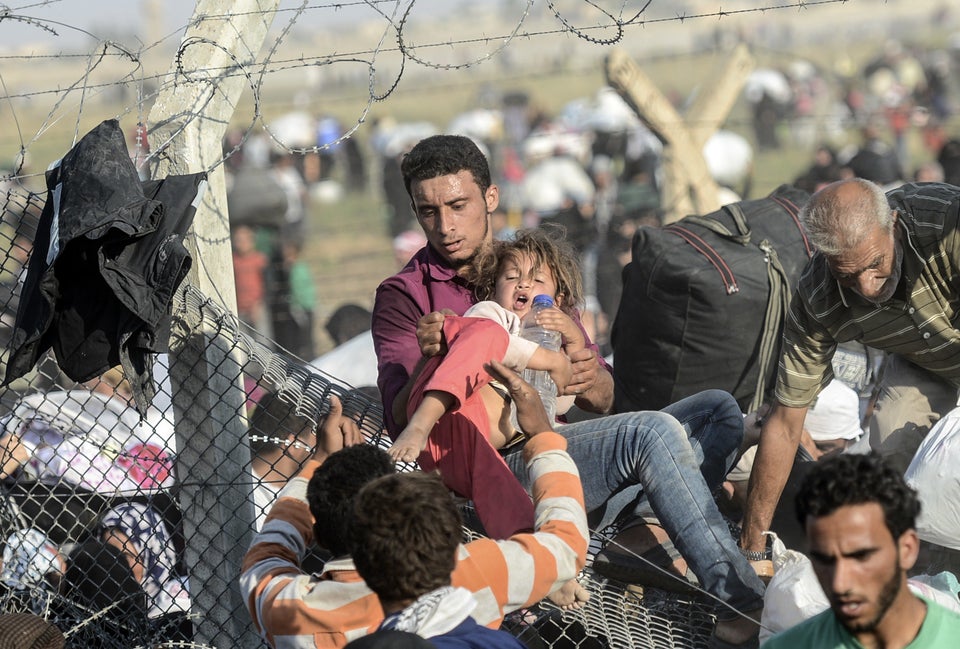 Turkey's Border Crisis
Popular in the Community