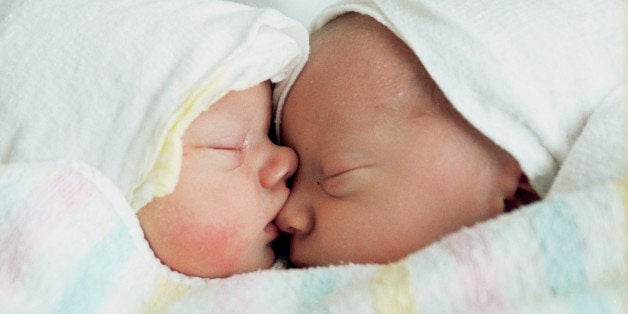 The rate of twins being delivered via cesarean section has skyrocketed in the last few decades, but new research comparing twins born by a planned C-section and those born via a planned vaginal birth found no major benefits to the surgery.
"This study is empowering," Dr. Jon Barrett, an author of the study and head of the maternal fetal medicine program at the Sunnybrook Research Institute in Toronto, told The Huffington Post. "Just because your doctor says you should have a cesarean for twins doesn't mean that's necessarily true."
Barrett and colleagues randomly assigned more than 2,800 women who were pregnant with twins to have either a C-section or a vaginal birth. When the twins were born between 32 and 38 weeks, and when the first baby had his or her head facing down toward the pelvis, there were no differences in the rates of fetal death or serious complications between the two groups. The findings were published in the New England Journal of Medicine on Wednesday.
Recently, there has been controversy over the safest method of delivering twins who are full-term or nearly full-term. According to recent U.S. estimates, the rate of C-sections for twin births jumped from 53 percent to roughly 75 percent between 1995 and 2008.
The latest report says that an influential study released more than a decade ago, known as "The Term Breech Trial," increased support for a general policy of planned C-sections for twins. The earlier study argued that C-sections result in better outcomes than planned vaginal births for babies who are breech (meaning they present with their feet or buttocks first) -- although that study looked at singletons, not twin births.
"A lot of [doctors] had been on the fence, and they kind of got scared away," said Dr. Christopher Glantz, a professor of obstetrics and gynecology with the University of Rochester and an expert on high-risk pregnancy. "It's a medical-legal issue, because if you have a paper out there that says cesarean is better, it's hard to buck the trend."
"I would say there is no benefit to doing a planned cesarean in terms of maternal or pediatric outcomes ... and that's regardless of the presentation of the second twin," Glantz said, adding that dealing with a breech second twin is very different than dealing with a breech single baby, in part because twins tend to be much smaller.
He warned, however, that the new findings apply only to doctors who are experienced in vaginal deliveries of twins. The broader trend toward planned C-sections has meant that fewer new obstetricians have been trained in performing a breech extraction and, therefore, may have avoided vaginally delivering twins.
Moreover, planning a vaginal birth does not necessarily mean that a woman will have one. In the study, 56 percent of the women delivered both twins vaginally, while roughly 40 percent had a C-section. The remaining 4 percent had a combination of vaginal and cesarean delivery.
But given that the number of twins has significantly increased -- between 1980 and 2009, the twin birth rate in the U.S. grew by 76 percent, according to the Centers for Disease Control and Prevention -- Barrett said that the new study sounds a call for doctors to be "trained and comfortable" in providing the option of vaginal birth when the circumstances are right.
"Our response as a profession should be to make sure patients have a choice," he said.
Related
Before You Go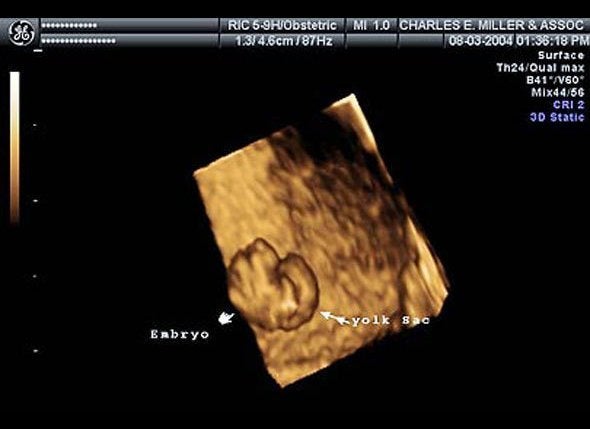 Pregnancy Week By Week