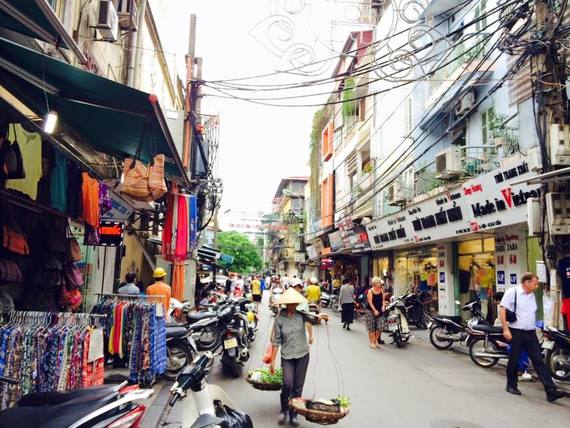 By College Tourist; Author: Nicole Darian, University of Iowa
A Look into Each City, How to Eat, Where to Stay, and Transportation Options
After spending a few months backpacking in Southeast Asia, I've concluded that Vietnam was my favorite country in the region for several reasons. I fell in love with the vigorous and hospitable locals, the hustle and bustle of each city, the flavorful cuisine, the rich - and very depressing history, and the relaxed countryside. Spending only 17 days there wasn't nearly enough time to see and do all that I wanted, but all the more reason to go back! Here is your complete travel guide of the country that stole my heart.
Hanoi - The capital, and largest city in Vietnam, is usually where backpackers first begin their trip. The colorful and rich culture here is the perfect introduction to the country as you will never run out of things to do. Stroll through the Old Quarter (and try not to get run over by motos) and engage in the street food and markets, and head to the French Quarter where you'll find cafes, shops, and local restaurants. Other key cites in Hanoi include Hoan Kiem Lake situated in the center of the city for a little quiet and greenery, the very moving Hoa Lo Prison (nicknamed the Hanoi Hilton by US prisoners of war during the war in Vietnam), and the Ho Chi Minh Complex, taking about half a day to complete, displaying emperor Ho Chi Minh's burial site, his former home, and a museum, all paying refuge to his life.
Sapa - A few hours north of Hanoi (almost bordering with China) sits a very picturesque Sapa, known for their village homestays and beautiful trekking tours. A couple days here would suffice, but you'll kick yourself for leaving this extremely gorgeous local experience. It's a winding ride up a mountain to arrive in Sapa, but scenic nonetheless. The rolling hills and rice fields are the main draw, and there are plenty of trekking, cycling, and motorbike tours to join in order to immerse yourself in the landscape. Change it up a bit and instead of booking a hostel with other travelers, it's easy to book a homestay for a more local experience. Doing this is cheaper, and you'll also learn a little Vietnamese as well as eat home cooked meals served by your eager-to-please host.
Halong Bay - There is no way to describe Halong Bay other than purely breathtaking. As a Unesco World Heritage Site and wonder of the world, the bay features thousands of limestone islands and cliffs immerging from the turquoise sea. You can easily book all kinds of tours here out of Hanoi that range from one day to much longer, booze cruises, snorkeling, and kayaking. If you want to come here solo without other tourists, be sure to take a boat tour of the bay and explore the caves and grottoes, and head over to Cat Ba Island a bit off the coast for trekking in Cat Ba National Park, kayaking, and watching some of the most amazing sunsets that you'll ever lay eyes on.
Phong Nha - Another breathtaking town located in north-central Vietnam, Phong Nha itself isn't more than a few blocks long, but it's surrounded by stunning mountains. The main draw here are cave treks, and it boasts the world's largest cave, discovered only in the 1990s. There are several other caves to explore in the area, including the very popular half day Dark Cave Experience. This includes zip lining, an amazing tour of inside the cave, kayaking, and more water activities. The caves, as well as hiking and trekking, are a bit outside of town, so renting a motorbike would be easiest to hit all that you want, and you'll also have free reign to stop and photograph all of the amazing landscapes.
Hue - Another beautiful city situated on the Song Huong River, Hue is one of the most cultural cities that you'll experience in Vietnam. There are numerous palaces, pagodas, and temples to explore which can be done in a few days. The Citadel is surrounded by moats which call for a very photogenic scenery. Once inside, the Imperial Enclosure is an enormous complex of the former Nguyen emperors which cannot be missed. Allocate up to a full day to explore the tombs, palaces, and architectural beauty inside the Imperial Enclosure. Cross the bridge to the eastern side of the Song Huong River, and you'll find gorgeous parks and a boardwalk with cafes and restaurants, boats along the river, locals selling produce, and people enjoying the greenery away from the noisy traffic of the city. A bit further east is the backpacker's district and touristy restaurants and bars.
Danang - A bit off the beaten track, Danang makes a great day trip and is home to miles of coastline and beaches that you can call your own for a day. The Han riverfront is also great for walking and enjoying the scenery.
Hoi An - Every traveler's favorite spot in Vietnam, and for good reason. Hoi An has everything you could want in a city: winding cobblestone roads with boutiques, cafes, and restaurants, a colorful night market, great nightlife, and picturesque beaches. It's another place that you'll kick yourself for leaving because of the plethora of activities. Be sure to wander through the old town which is home to hundreds of tailor shops, custom making ANY kind of clothing or shoes you would like, for amazing prices, with the option to ship anywhere in the world. There are several museums and palaces within the old town, as well as the night market, that shouldn't be missed either. If you want to head for the beach for the day, just out of town are An Bang and Cua Dai, both up and coming areas for tourism, and both great opportunities for a quiet afternoon in the sun.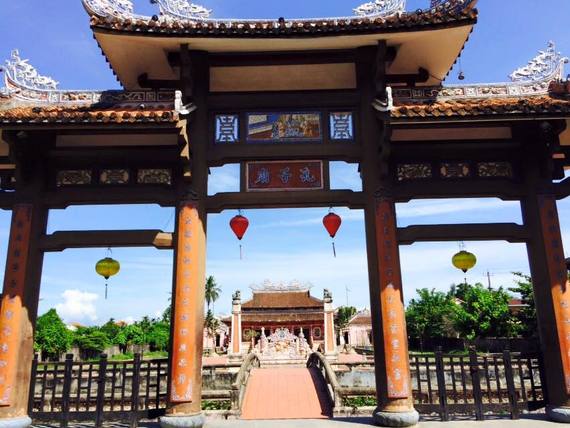 Nha Trang - This small beach town is the Miami of Vietnam, home to 5 star hotels and resorts, nightclubs, and tourists everywhere. For a relaxing couple of days, there are snorkeling tours off of the coast in the crystal blue waters, and beautiful walks along the beaches. If you want a more local experience, stay at a hostel or guesthouse, but the area in general is very built up with brand-named hotels and restaurants.
Dalat - Another picturesque, gorgeous town in the mountains that you'll never want to leave. The streets are very winding and a bit hard to navigate, but you will find your way nonetheless. The main draw here is the trekking and canyoning tours and excursions that can easily be booked through your hostel or a tour company. Renting a motorbike for the day will also give you a fabulous taste of the hustle and bustle of the city, as well as the remote parts of the mountains. Also not to miss is the Xuan Huong Lake situated in the center of town for some relaxation, Hang Nga Crazy House (you have to see it to believe it), and Bao Dai's Summer Palace.
Mui Ne - Known as the "Sahara of Vietnam," Mui Ne is a beautiful stretch of sand and dunes along the coast that is hard to miss out on. Water sports such as wind and kitesurfing are popular here, but the main draw is the quad bike tours of the sand dunes. Try to go in the early evening to catch the sunset.
Ho Chi Minh City (Saigon) - The second largest city after Hanoi and a very close look into the horrific history that the nation has faced. I was surprised at what a long way the city has come since the war - there are lots of chain restaurants, skyscrapers, and parks throughout the city. There are several districts and lots of ground to cover, but some of the best sites include the Reunification Palace, the HCMC Museum, and the Notre Dame Cathedral. Perhaps the biggest cultural draw in the city is the War Remnants Museum. The museum displays gruesome, authentic, and very biased pictures and stories against American war crimes from the war, and as an American it was incredibly hard to get through, but very informative and an absolute must-see. Outside of HCMC are the Cu Chi Tunnels which were used by the Viet Cong during the war, and also an authentic peak into Vietnam's horrid past.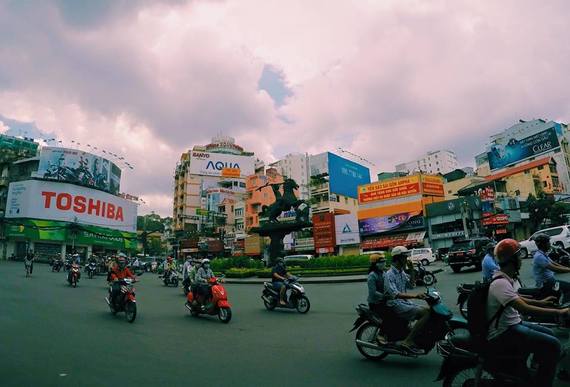 The Mekong Delta - There is also a lot of ground to cover here, but the Mekong Delta is home to beautiful floating markets and villages, local homestays, and a very local experience. There are numerous boat tours that you can take that hit all of the floating markets and beaches, and this region is an amazing look into how much of Vietnam's economy thrives on agriculture.
Buses - There are no shortages on buses and you can book transportation to literally anywhere in the country. Most hostels will work with tour companies so you won't have to go far to book your next destination. There are also tourism companies on almost every street in bigger towns, and these tend to be a bit cheaper. My best advice would be to shop around a bit to compare prices, as some vary depending on time of day of departure and type of bus. They are all very accommodating - the company you book with will more than likely pick you up from your hostel and take you to wherever the bus will be departing from. Sleeper buses are also extremely common, well-used by backpackers, and safe. Vietnam is a very long country, and the longer rides can sometimes take up to 12 hours. Don't waste a day in transit and instead consider booking a sleeper bus. They feature two levels of decently comfortable beds and storage to keep your belongings. The best part is that you'll save money on accommodation for a night, and you'll wake up in the morning in an entirely new place with lots to explore! Short bus rides will be less than $10 USD and night buses are around $15-25 USD.
Motorbikes - Vietnam is known for its organized chaos traffic because there are more bikes than vehicles in the streets, and everyone is constantly fighting for space. Experienced bikers purchase bikes for $200-300 USD in either the north in Hanoi, or the south in HCMC and drive the entire country and sell the bike at the very end. This is by far the best way to see and do everything that you want, but it requires time and patience. Another option if you still want to experience a longer bike ride is to ride from Hue to Hoi An (or vice versa) via the Hoi An pass. The ride will take 4-6 hours depending on how many times you stop to take pictures (which you 100% will, it's way too stunning of a ride to zip through quickly). If these both don't sound safe or feasible to you, a great option is to rent bikes in each town for no more than $5 USD for 24 hours and see and do all that you want. Having a bike is definitely something to check off your bucket list in Vietnam because you will have freedom to explore, and it's a great way to immerse yourself as a local.
Hostels - Hostels in Vietnam, as in all of Southeast Asia, are dirt cheap and offer you all of the features that you will want in a home. Paying around $4-6 USD per night for a dorm will give you everything you need, from a clean bed, bathroom, Wi-Fi, and usually included breakfast. If you want something a bit nicer with more features, lots of hostels have pools, a gourmet breakfast, family dinners, free laundry, and more comfortable beds ranging from $7-10 USD per night - still a bargain! I use the Hostelworld app to book all of my hostels. Here, you can see what the hostel offers, look at pictures, and read reviews. You will gain great insight into what atmosphere you're looking for just by reading the reviews; if you want a crazy party nightclub, the relaxed quiet hostel, or something in between, there will definitely be something to suite you.
Homestays - Homestays are the best option if you want to get away from Westerners and into a more relaxed and local atmosphere. Most hosts speak decent English, so no need to worry about the language barrier! Homestays are cheap as well, and you shouldn't pay more than $6 USD for one, and they'll include home-cooked meals, and a bed and bathroom.
Hotels - More expensive, but still a bargain, there are plenty of hotels and private rooms that you can book right before coming to each city. Most are very nice and include a comfortable bed, your own private bathroom, Wi-Fi, and a gourmet breakfast every morning.
I absolutely ate my way through Vietnam, and you will want to do the same, because the cuisine here is known as one of the best in the world. There are plenty of touristic restaurants all serving pizza and burgers, but that's not the reason you came to Vietnam - eat local! If you're eating at street stalls and small local restaurants, you will not spend more than $1.50 USD on a single meal - if you do, then you're either ordering several dishes or going to very touristy spots. Here are some amazing local favorites that you'll want to recreate as soon as you're home:
Pho - Pronounced "fuh" is a noodle dish absolutely everywhere, and served at all hours. You can usually choose between chicken, beef, and sometimes a vegetarian tofu, and it's loaded with vegetables and lots of noodles.
Com - Com is a popular rice dish that comes with whatever is freshly cooked that day poured on top. This can include chicken, beef, vegetables, noodles, and tofu. It's a very filling dish for very cheap!
Banh Mi - You will die over banh mi. A fresh baguette is used to create a sandwich loaded with beef or chicken and vegetables, with lots of sauces added on top. There are also vegetarian versions of banh mi with tofu and mock meats.
Coffee - Drinking coffee anywhere else in the world is now a disappointment; Vietnamese coffee is by far the richest and most fresh coffee I have ever tasted. It's very strong and thick, and a local way to drink it is by pouring condensed milk in the bottom, and doing a pour-over technique with your choice of coffee bean. Also try ordering an "egg coffee." It's essentially a thick, creamy latte and prepared with egg yolks, sugar, and condensed milk. Depending on where you buy the coffee, it shouldn't be more than $1 USD.
Beer - Tiger and Saigon are Vietnam's local beers, starting at 25 cents USD for a glass. Going out won't burn a hole in your budget as more popular licensed beers and spirits are equally as cheap.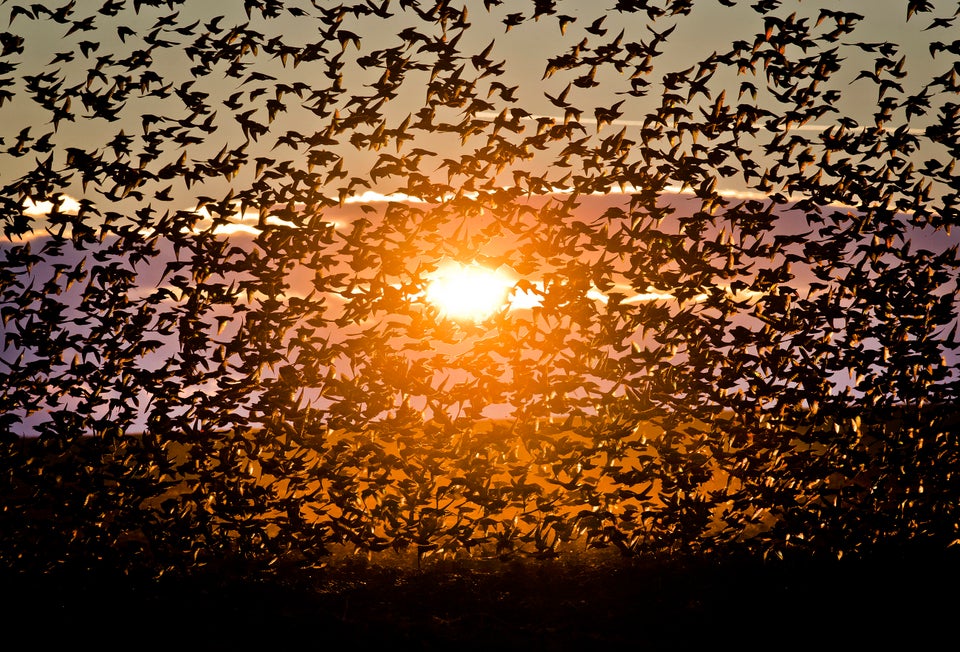 Stunning Images From Around The World
Related