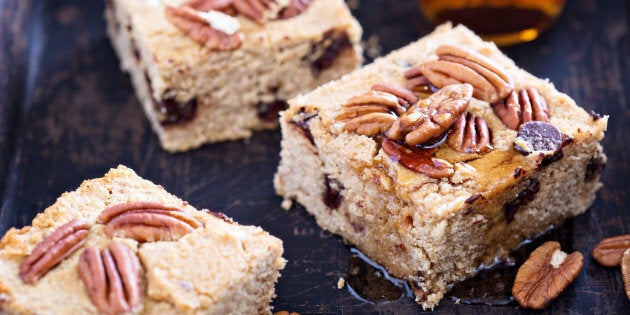 Let's talk about chickpeas. You know, those underrated little legumes that make your favourite hummus, that vegos love, are perfect for bulking up any dish -- sweet or savoury -- and add a subtle creamy, nutty flavour.
If you're reading this you're probably a huge hummus lover, and if you're not yet, these recipe ideas are guaranteed to inspire you (and make you hungry).
Seriously, the amount of meals, snacks and desserts you can make with a tin of chickpeas is mind blowing. They go well in EVERYTHING, from blondies and meringue to curry and chickpea 'tuna'.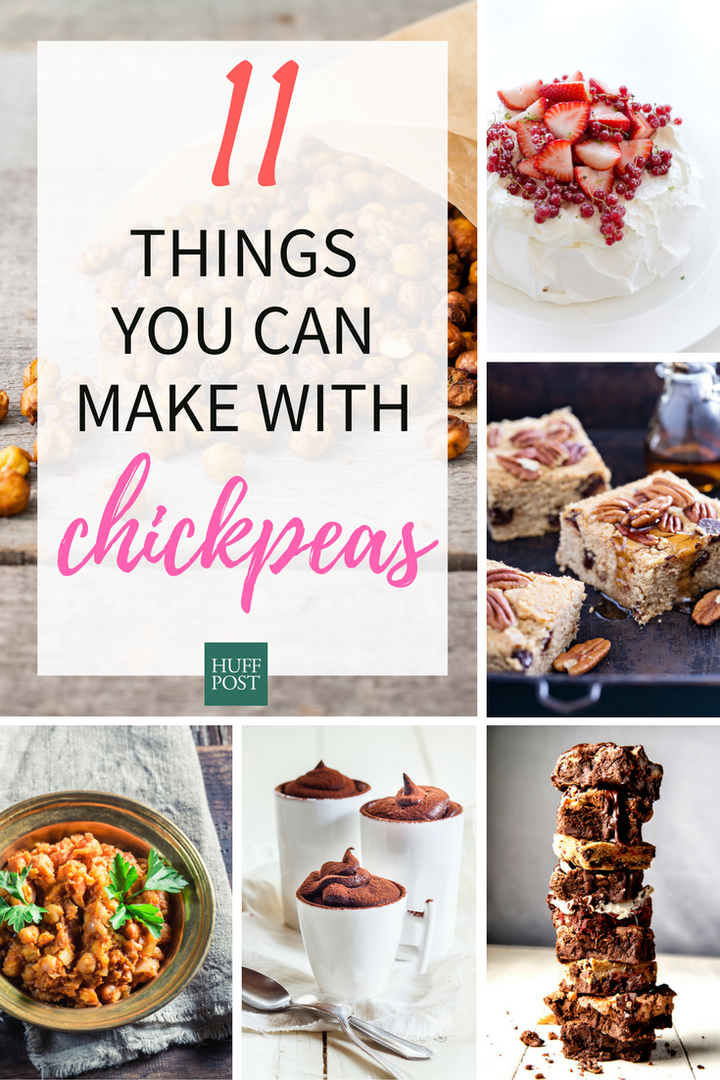 1. Hummus
Let's get the most obvious and classic chickpea recipe out of the way. Hummus is the best dip around town and, if you're serious about your hummus, you add this creamy, unique condiment to every dish you can. Salad? Yes. Roast veggies? Yes. Avo toast? Ah, yes.
You can make your very own hummus at home using a can of chickpeas, some tahini, garlic, olive oil, lemon juice, salt and pepper.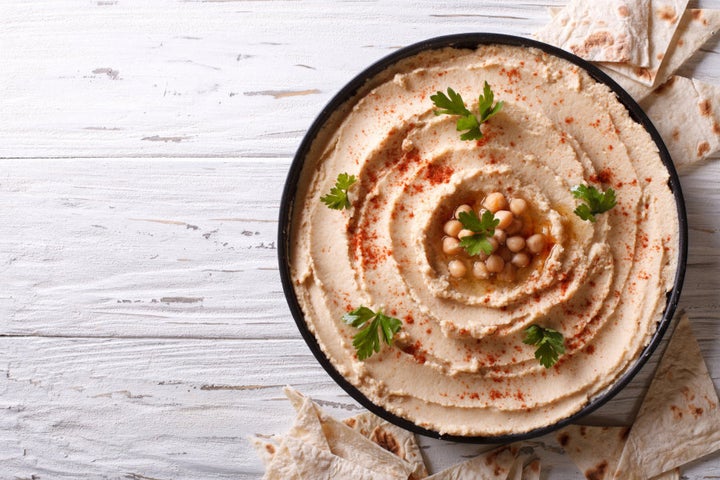 2. Blondies
If you're not yet familiar with blondies, they're like brownies minus the chocolate powder. Blondies, geddit?
Surprise surprise, you can actually make blondies using chickpeas. If we've lost you and you're thinking 'why on earth would you add legumes to a dessert?', don't worry. Chickpeas add a delightful thick creaminess and in amongst all the sugar, choc chips and nuts, you can't even taste the legumes. Promise.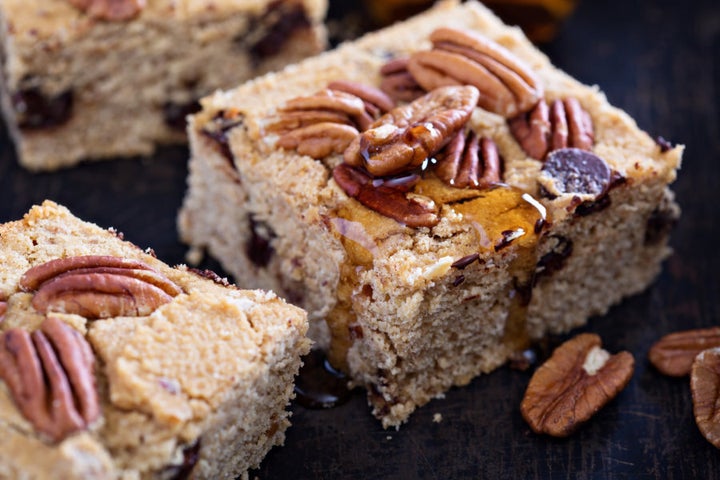 3. Meringue
Going on with the dessert theme, did you know you can make meringue from chickpeas? Well, not chickpeas itself but the liquid inside the tin, which you usually drain off.
This egg-like liquid is called 'aquafaba' and all you need to do is whip it, slowly add sugar to make soft peaks, and bake as you would a regular meringue. Mind = blown.
So if you're vegan or have an egg allergy, you can still enjoy pavlova, lemon meringue pie, meringue cookies and cakes.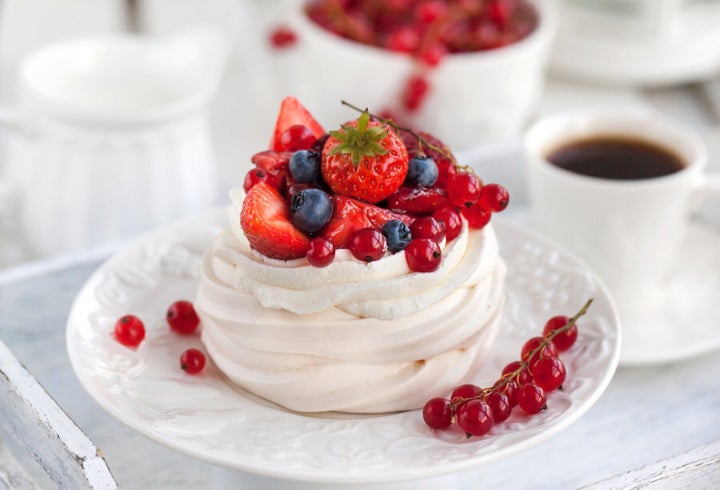 4. Mousse
Yep, you can also use chickpea water in lieu of cream and eggs to make a light, fluffy and creamy chocolate mousse. Don't worry, you can't taste the chickpeas in the aquafaba, not with all the chocolate and sugar.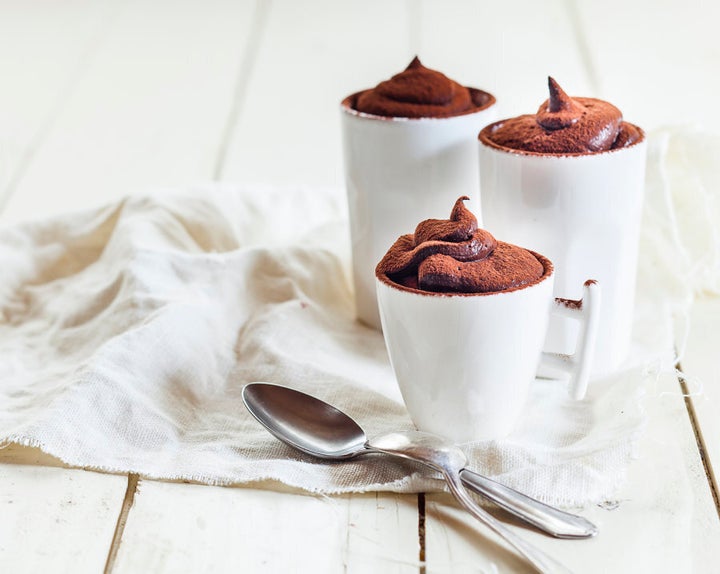 5. Curries, stews and soups
On the savoury front, chickpeas are a tasty addition to curries, soups and stews, adding bulk, texture and flavour. Whether it be Indian curries, Moroccan-style tagines and stews, or Middle Eastern dishes, you need to try adding chickpeas.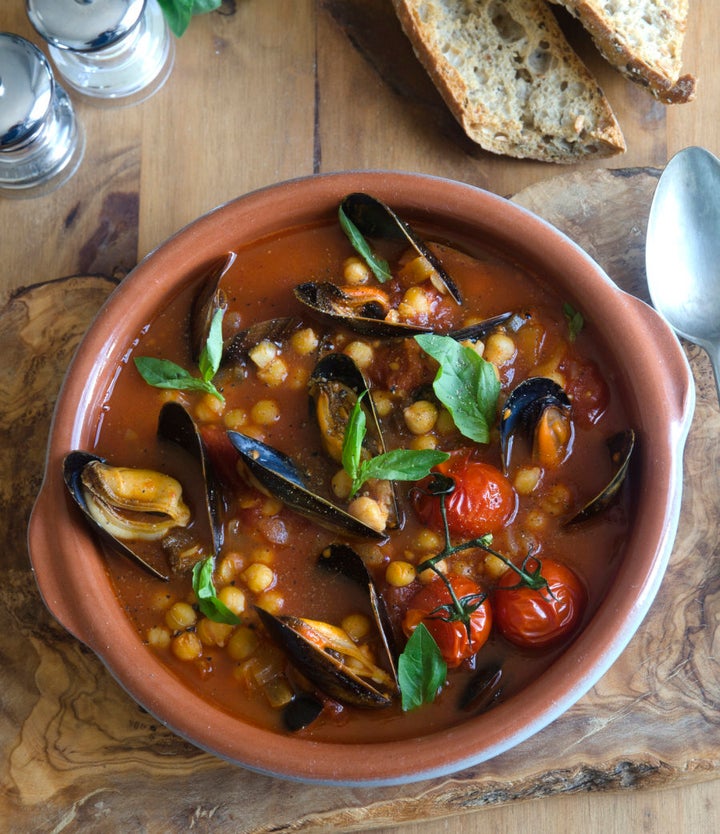 6. Roasted chickpeas
If you're a savoury snack person and you love nuts and seeds, roasted chickpeas will be right up your alley.
When roasted with spices, chickpeas become crunchy, flavoursome and incredibly moreish. They make the perfect healthy snack for on-the-go -- just fill up a zip lock bag with them and pop in your bag for when you're hungry.
You can buy already-made roasted chickpeas from the health food aisle in the supermarket, or you can easily make them yourself. Try these simple crispy roasted chickpeas spiced with curry powder, cumin, smoked paprika, rosemary and thyme.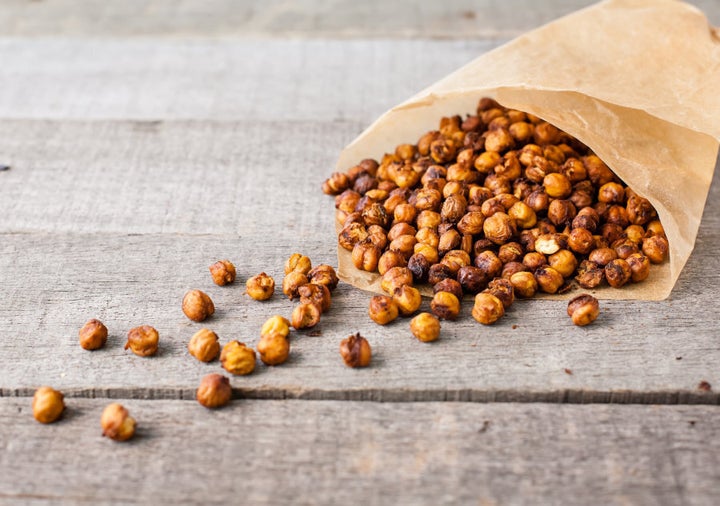 7. Falafels
What goes perfectly with hummus? Fresh, herby falafels, preferably in a warm pita pocket with tabbouleh, pickles and cabbage.
To make your own falafels, all you need is some chickpeas, fresh herbs and spices, onion and garlic. Try this traditional falafel recipe.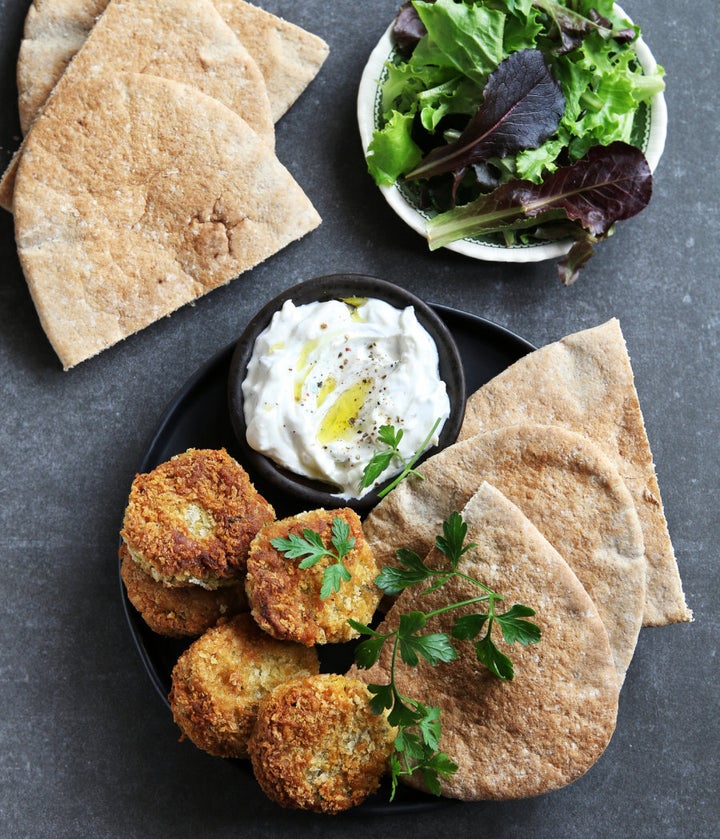 8. Chickpea tuna
If you're vegetarian or vegan, you may have been missing tuna on a sandwich or salad. Thankfully, you can make chickpea 'tuna'.
The smashed chickpeas give it that flaky tuna texture, while the celery, onion, pickle, lemon juice and mayonnaise add a tuna salad flavour. It's fresh, filling and perfect in a sandwich.
9. Brownies
Much like blondies, chickpeas are a delicious addition to brownies, lending its subtle nutty flavour to the chocolate-filled dessert. Using chickpeas gives the brownies a doughy, fudgey texture, and amps up the protein content, too.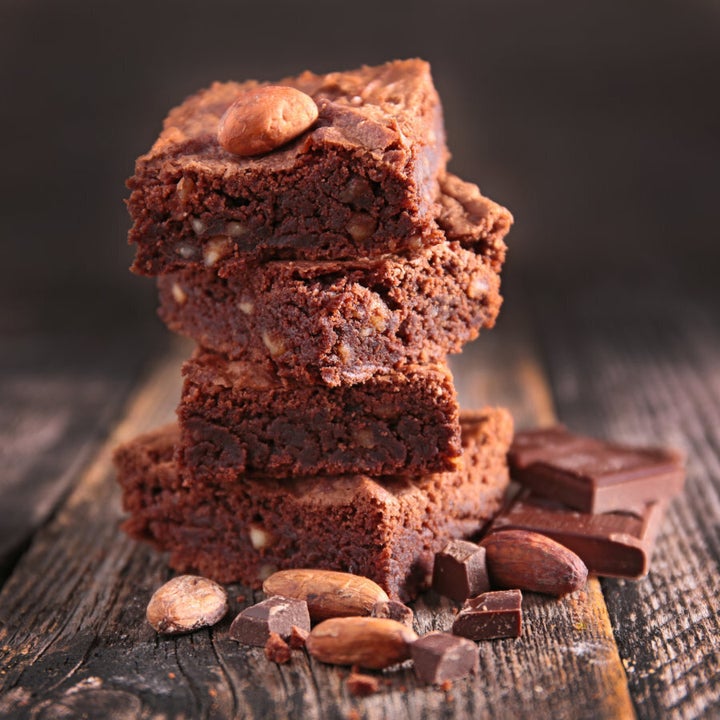 10. Truffles
Thanks to chickpeas' creamy, thick, nutty flavour, they lend themselves beautifully to chocolate truffles. The chickpeas create a nougat-like consistency, and are a must-try for anyone who can't eat regular truffles made with cream.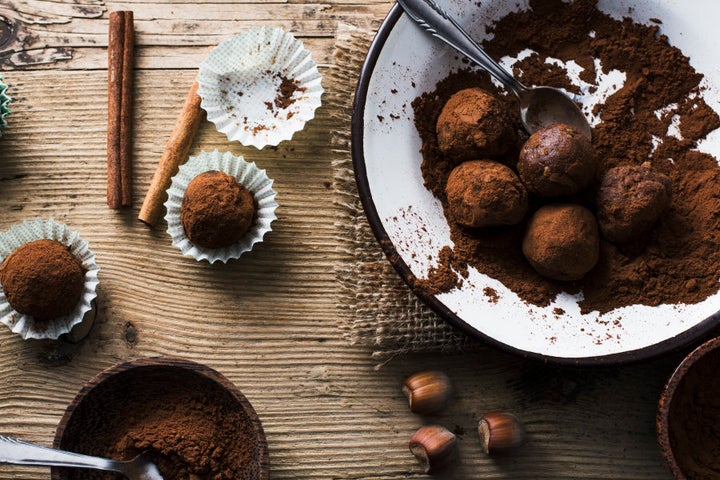 11. Cookie dough
The best part about making cookies is eating the raw cookie dough by the spoonful. But if you're living that egg-free life, cookie dough might have become a distant memory.
Well, you can make an equally fudgy, doughy and buttery cookie dough using good ol' chickpeas.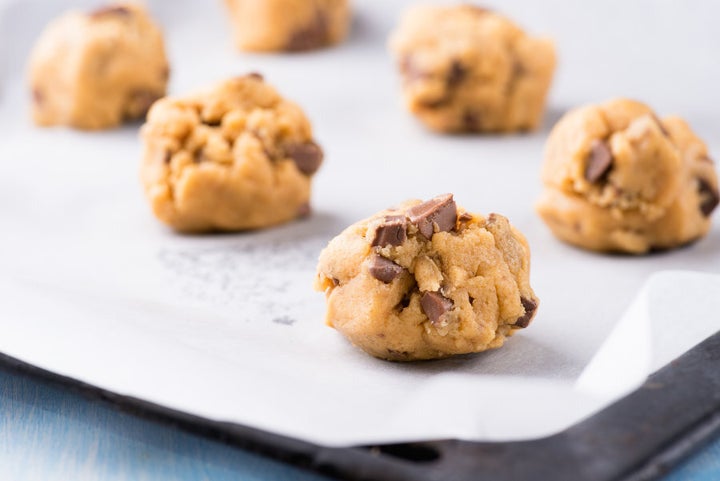 Click below to follow HuffPost Australia on Snapchat!