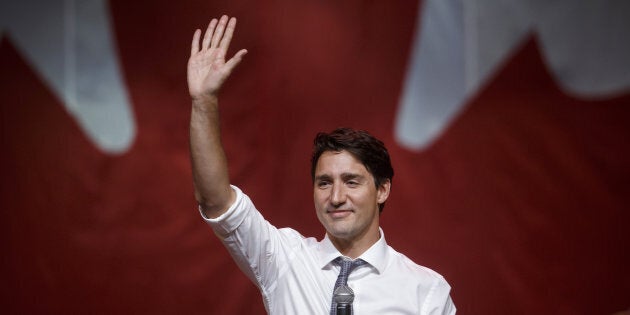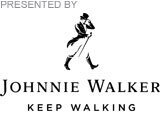 It's safe to say that Canada has always been one of the cooler countries in the world. Let's not forget they gave us poutine, which is basically just chips, cheese and gravy, so for that alone they'll always be number one.
But in recent times Canada has really stepped up its game. They're responsible for Drake and Justin Bieber -- don't pretend like you don't love him -- plus, three of their major cities regularly top 'most liveable' lists.
The verdict is in, Canada is cool. But if there was any doubt about their credentials -- along comes Justin Trudeau. Canada's Prime Minister is quickly redefining what it means to be a world leader, with his progressive views, sense of humour and award winning hair.
But Trudeau we've come up with a list of five times our favourite PM taught us some valuable life lessons...
1. Open Mindedness Is The Key To Growth
In December 2015 the Canadian Prime Minister arrived at Toronto airport with one thing on his mind. He was there to personally greet 163 refugees arriving from Syria. At a time when the issue of refuge has never been more divisive, Trudeau opted for open mindedness over fear.
"Open-mindedness is a key character strength, being able to take another's perspective and also let go of your own is crucial," psychologist Dr Suzy Green said.
So how can we take a leaf out of Trudeau's book and open ourselves up? It just requires a shift in focus.
"When you're with others, simply set the intention to focus on them rather than on yourself," life coach, Stephanie Chan explained.
"Be present, listen, and genuinely seek ways to help and serve the people you're with."
2. Speaking Up For Equality Is Important
It's increasingly common for men to identify as feminists but none -- so far -- have done it as eloquently, passionately or as frequently as the Canadian PM. Let's get one thing straight, politics is a tricky business and sometimes a 'controversial' opinion could spell the undoing of a politician in a heartbeat. You know who doesn't care? Justin Trudeau!
"Having the courage to speak up and stand up for what you believe in is an important trait," Green said.
"Trudeau's ability to stick to his message has won him fans all over the world because he's trustworthy."
So what can you do next time you find your voice being drowned out by the majority?
"It's important to be true to ourselves, even in the face of expected disagreement," Chan said.
"Let people know your opinion even when it differs with theirs, just do it nicely, it doesn't have to be confrontational, channel your inner Trudeau!"
3. Knowledge Is Power
Whether it's at work, with friends or at home, we've all been on the end of a cynical comment designed to make us feel small. Last year a reporter sarcastically suggested that Prime Minister Trudeau explain quantum computing. The crowd laughed, Justin smiled and then -- he explained it, like a boss.
The take home lesson? Arming yourself with knowledge makes you untouchable!
"Identify areas of interest and set a goal about increasing your knowledge with specific action, like reading a credible news website daily or taking a weekly quiz on the topic," Green recommended.
It also doesn't hurt to spend a little time perfecting when to use what you know.
"Invest time, not only in your knowledge and education, but in your ability to use correct information in your thinking and decision making processes," Chan said.
"Justin composed himself and calmly delivered his response, check mate!"
4. Take Time To Appreciate The People Close To You (Even When You're The PM)
Despite being the leader of the second largest country in the world, Justin Trudeau knows how easy it is to fall into the "I'm so busy" trap and drift away from friends and family. So last year, the PM took an entire day off to celebrate his 11th wedding anniversary with wife, Sophie Gregoire Trudeau.
"Knowing what you truly value in your life and keeping these priorities front and centre will ensure you have high levels of authenticity and integrity in your life," Green said.
"I recommend putting personal priorities into the schedule first and fit everything else around them," Chan explained.
"Be very clear on your personal priorities and set a 'check-up' reminder for yourself regularly to see if you are espousing those priorities or letting them slip."
5. Engage With Your Community
We all know by now that Justin Trudeau is pretty much flawless. But far from being just someone who just cheers on from the sidelines, he actively gets involved in everything he believes in.
Case in point, Canada's Pride Parade. Last year the 45 year old became the first sitting PM to take part in the march, walking with his fellow Canadians in an impressive show of community.
"Justin Trudeau marching was more than just a political moment, it was a reminder to be curious, be engaged and be available to your fellow man," Chan said.
"Put the phone down for a while and actually engage with the world – talk to people, explore places and events, and most of all – be open to what you find."
At Johnnie Walker, we love sharing stories of personal progress, innovation and spirit. And why wouldn't we? Our own story is one of a pioneering spirit passed on from generation to generation. It's this belief in the philosophy of perseverance and progress that allows us to continuously share inspiring stories to all.
In this series, we are shining a light on people who approach life with this same philosophy – one of a humane, resilient and optimistic mindset, especially in the face of adversity that enables them to Keep Walking.