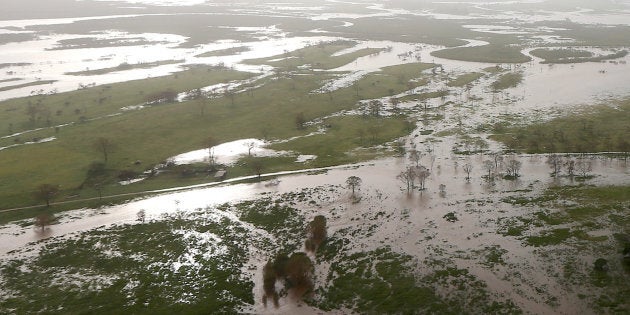 Australia is sleepwalking into a new and uniquely 21st century security challenge -- the far-reaching impacts of climate change. It is unlike any previous security challenge we've come across. We're living with this threat now, and will be for generations.
Recently, US filmmakers released an aptly titled documentary, 'The Age of Consequences', which was also aired on Four Corners in March. It serves as another reminder of how far behind Australia really is in dealing with this challenge. The film catalogues in high definition the many security ramifications of a changing climate, as told by former US military and senior policy experts from across the political spectrum. One can only hope that our local politicians digest its sober warnings.
The arguments in the film are not new. Over the past decade, the evidence has mounted that climate change is a direct threat to our peace, prosperity and health, as well as a phenomenon exacerbating geopolitical instability in our region. Australia's future is one of increasingly extreme weather and more natural disasters, both in terms of frequency and severity.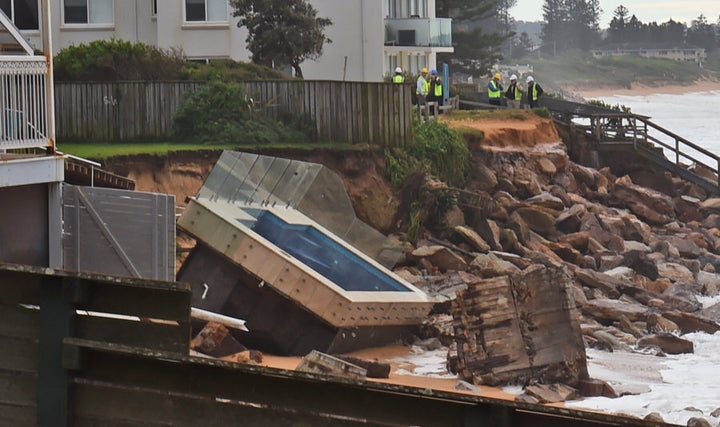 Internationally, Australia resides in the region worst affected by climate change; a region that is already facing instability due to booming populations, resource insecurity and some of the highest levels of natural and humanitarian disasters. Seven out of 10 of the world's most vulnerable countries to climate change are in the Asia–Pacific, and Asia has approximately 90 percent of the world's risk of tropical cyclones.
Our region is already adjusting to a more fluid and contested geopolitical order. This task is compounded due to the increasingly scarce food, energy and water situation aggravated by climate change. Emerging superpowers will be jostling for resource security alongside developing nations with fragile economies and equally fragile governments. It doesn't take much imagination to understand how, for example, extended droughts in wheat-producing countries could lead to supply shortages, increases in grain prices, greater food insecurity, and ultimately intensified social and political unrest in volatile parts of the world. Indeed, this has already happened in North Africa and the Middle East.
These challenges are great but they are manageable so long as Australia acts decisively and urgently.
We can add to this complex security situation the risk that international climate governance may unravel, courtesy of a retreating United States and the self-serving 'America First' rhetoric of the Trump Presidency. A vacuum on climate leadership would be a disaster for the international community. At best China will fill this breach which would, in turn, offer a new leadership dynamic in the region to which we will need to adjust.
These challenges are great but they are manageable so long as Australia acts decisively and urgently. Instead of acting as the evidence has mounted, Australia has endured a costly, lost decade of action on climate security. It's been a period of torpor created by ideological gridlock and opportunistic denialism. Ten years of federal policies totaling little more than piecemeal and low-key responses to a great and profound challenge.
Our long national sleepwalk on climate security policy must end. We are missing a singular opportunity to ready ourselves against domestic climate security threats. We must also offer to the region a strong, positive role on climate adaptation and preparation. If we do not, we leave ourselves more insecure and vulnerable as a result.
Firstly, we need a plan of action -- a comprehensive climate security strategy from the Federal Government. A genuine bright spot in recent years was the acknowledgement of climate security concerns in the Defence White Paper 2016. However more sophisticated policy must build upon the White Paper's foundations. The US Department of Defense has done the hard work of producing detailed strategies and roadmaps over recent years. They empower the public service and armed services to plan and prepare for their coming security environment with confidence. In our Federal Government, a climate security strategy should be put together via an advisory council comprising the Departments of Foreign Affairs, Environment and Defence.
The next decade of climate security policies must be a vast improvement on the previous one.
Australia also has a constructive role to play in collaborating within our region on building climate resilience. Utilising the ADF, Australia can offer leadership that encourages cooperation on defence preparedness for climate-induced crises. This includes identifying likely humanitarian flashpoints in the region, such as population displacement in Bangladesh or extreme heat fatalities and power outages in India and Pakistan. Executing effective joint responses to humanitarian and natural disasters will be pivotal in coming years. Australia should be at the forefront of this preparatory work.
Finally, Australia should work closely with its neighbours to invest in their climate adaptation capacity, such as improving the resilience of communities particularly vulnerable to climate change. Australia has large reserves of soft power, and could better utilise these reserves by addressing climate change through well-financed aid and development programs. Australia improves its own security position by making the region more able to withstand incoming climate security threats.
For all our sakes, the next decade of climate security policies must be a vast improvement on the previous one. Otherwise the consequences of our inaction will be measured not just across years, but generations.
ALSO ON HUFFPOST AUSTRALIA