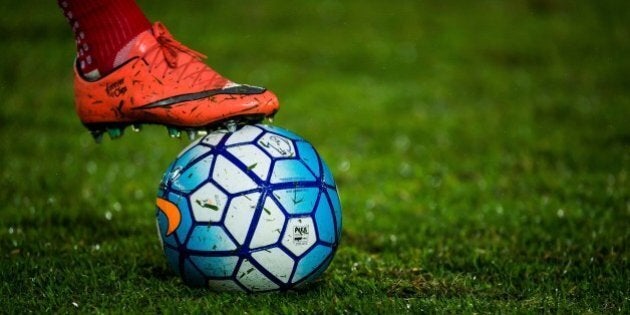 Australia's a sport-loving nation, unless that sport is happening mid-week, then you're pretty much on your own.
It's been more than a decade since Australia was admitted into the Asian Football Confederation and, during that time, despite a fleeting moment of enthusiasm during the Asian Cup last year, football supporters haven't really bought into the Confederation.
Nowhere is this more evident, in cruel arithmetic, than during Asian Champion's League play.
In two Champion's League matches to date, Melbourne Victory has managed to attract a crowd of just 9,071 and 7,060 spectators. It boasts a membership of over 27,000 people.
Similarly, the one match Sydney FC played against glamour club Guangzhou Evergrande attracted 18,149 people. That seems like an outstanding result, but the cashed-up Chinese club bought 9,200 tickets for the local Chinese community, which takes a bit of the gloss off the final figure.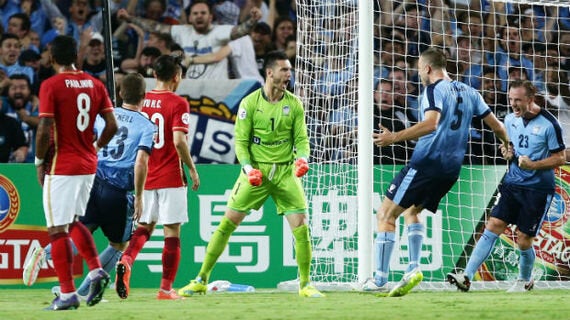 The question is whether the hesitance of punters to turn up has more to do with the fact that matches are mid-week, or whether they don't turn up because of the opposition.
Australia isn't alone in the Confederation for this, but the fact that more than 90,000 will turn up for a glorified training run when the likes of Real Madrid and Roma come to town, but a tenth of that will turn up for genuine continental play speaks volumes.
More than a year on from the Asian Cup final in Sydney, it is abundantly clear that it perhaps wasn't quite the breakout moment those advocating for closer football ties to Asia were hoping it would be. The Western Sydney Wanderers' ACL title march in 2014 didn't do a lot either.
Trying to find an Asian match on TV which doesn't involve an Australian side remains impossible -- even last year's ACL final wasn't broadcast.
You can't put the blame on the broadcaster, as if there's no demand for it there's very little reason to screen it. To expect the average Australian football follower to all of a sudden take an interest in the J-League akin to their interest in the English Premier League is perhaps more than a touch fanciful.
The question, however, needs to be asked about whether football powers that be have done enough to pick up the Asian Cup momentum and run with it. There are spots here and there which suggest this is happening, but it remains a piecemeal effort rather than a substantive and deep engagement.
It's worth asking what would happen if ACL ties were held on the weekend.
Despite (or perhaps because of) matches starting at 8 pm on the eastern seaboard -- could one make the argument that it's simply down to the fact that mid-week matches in any code simply aren't part of the Australian sporting DNA?
It's hard to think of a single occasion in Australia's sporting past, excluding the Olympics, which has seen a stadium packed on a Wednesday night.
For generations, sport has been the sole domain of the weekends, so asking people to go to sport during the middle of the working week is perhaps a bit of a stretch.
Whatever the case may be, more work needs to be done to promote Asian football and the ACL more broadly. Those who actually turned up to the ties were treated to some wonderful football (especially Victory's tie against Shanghai SIPG) -- the trick is bringing it to a wider audience and letting the product speak for itself.