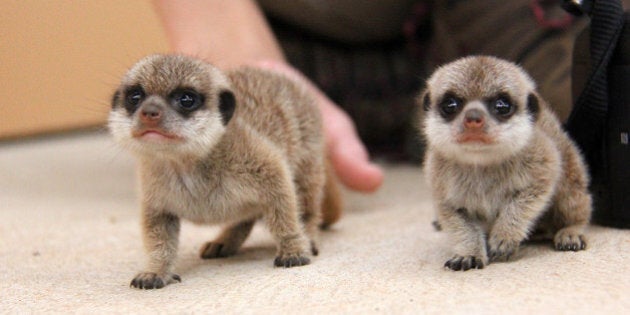 You guys. In the first time in seven years, Taronga Zoo has welcomed the birth of not one, but two, baby meerkats.
And it was totally worth the wait because they are BLOODY ADORABLE.
Though the pups were actually born on January 7, 2016 to first-time parents Nairobi and Maputo, they have only just begun exploring outside of their nest box.
Keepers suspect they are a male and a female, though their actual sex will be determined when they have their first vaccinations and veterinary examination later this month.
"They were initially a little wary of this big new world outside, but with a bit of encouragement from mum and dad they started to explore," keeper Courtney Mahony said.
"They may be young, but they're already showing signs of their own little personalities. Our [suspected] male is the bigger of the two and he's more adventurous and inquisitive, while the female is quieter and prefers to stay close to mum."
For those keen to catch a glimpse of the little pups, they will be able to be viewed at Taronga Zoo for short periods each day, as they are slowly introduced to the outside world.
In the meantime, try not to squeal when you check out the ridiculously cute photos below.
For instance, look at this little tacker going for an explore.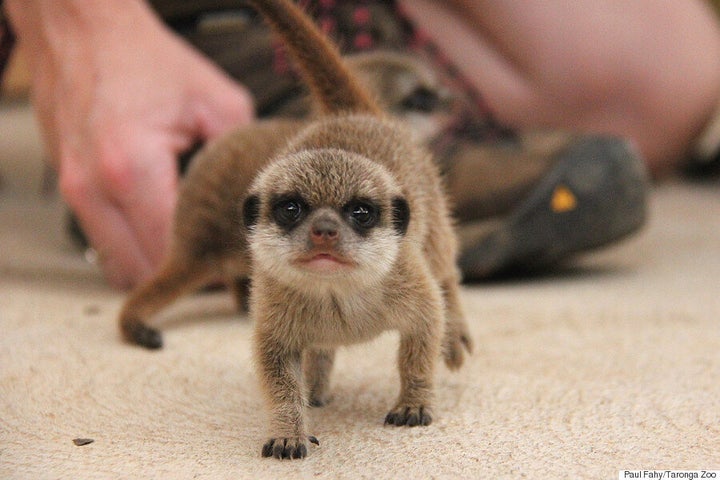 Or this pup getting ready for a close up.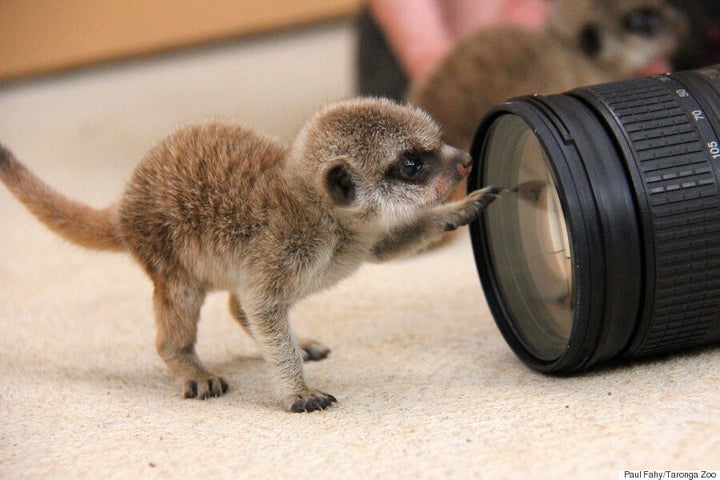 And this loving human/meerkat interaction.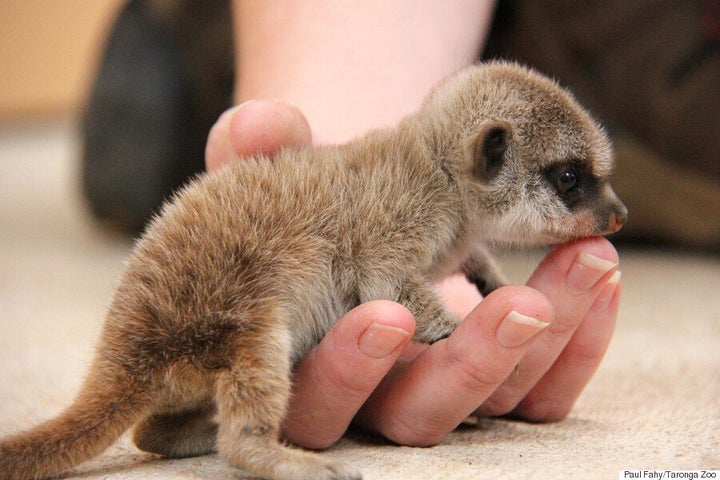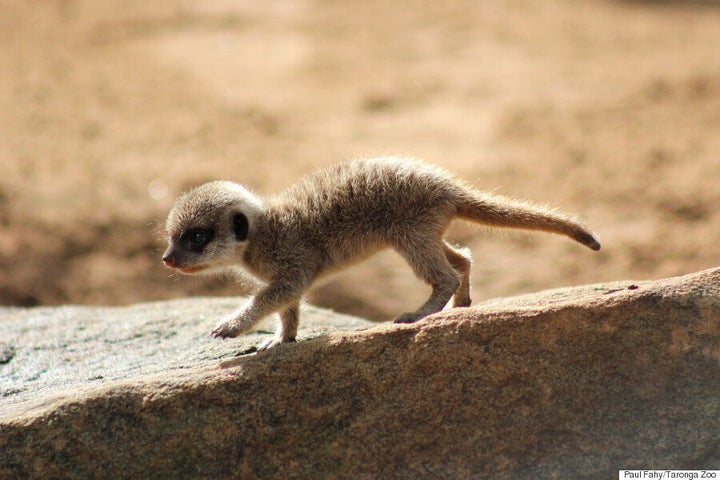 And this adorable sibling excursion.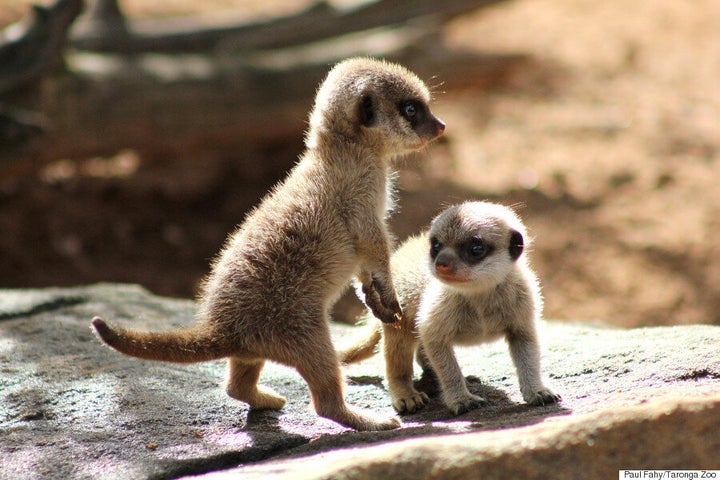 Say hello to your new favourite Taronga Zoo residents.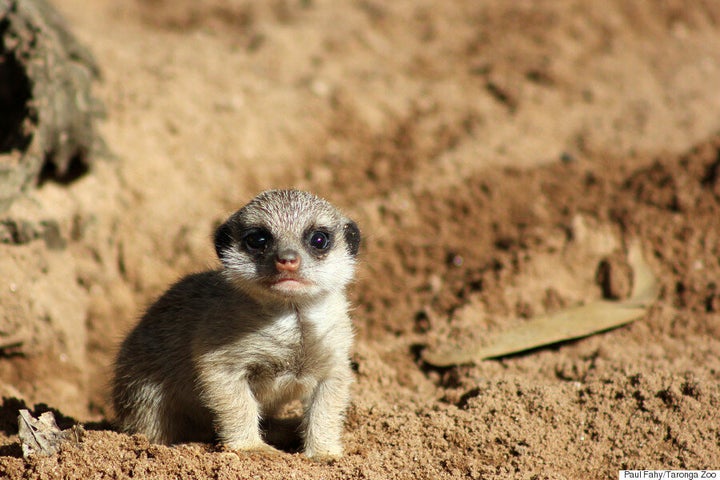 Who, it seems, can't wait to meet you either.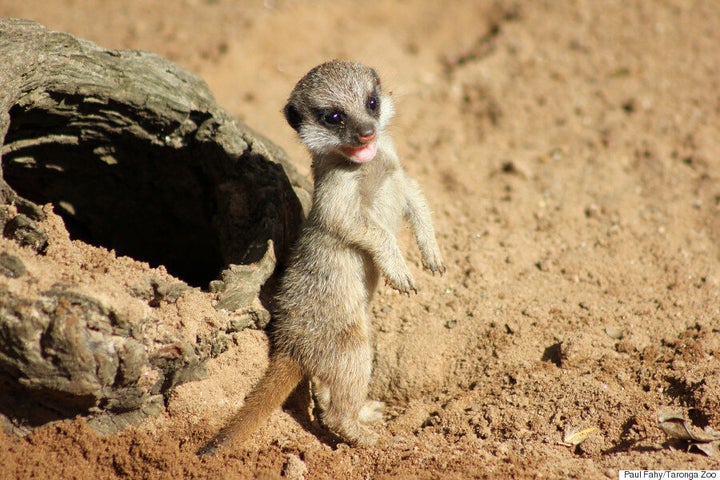 And just so you don't waste any valuable time when you meet the meerkats, here's how to find them immediately: