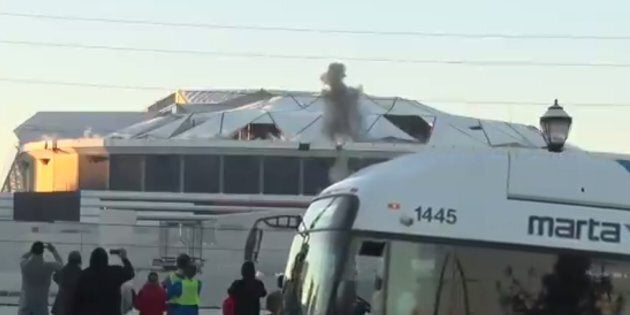 The stadium hosted over 1000 events including the basketball tournament at the 1996 Summer Olympics and it was the second-largest completely covered stadium on the planet when it was built. Sadly, when the Mercedes Benz Stadium was opened right next door earlier this year, the Dome's future was not bright.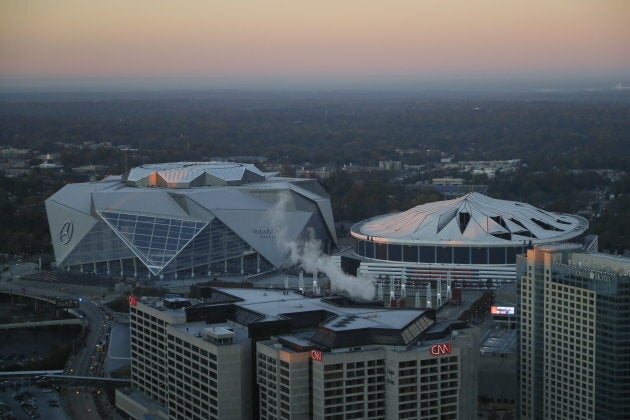 As the Dome was well-known in its prime, everyone in Georgia wanted to a get a shot of the moment it was destroyed forever. Everyone, including the not-so-lucky team from The Weather Channel.
The Weather Channel's perfectly prepared shot of the Dome's demolition was obstructed by a passing bus just as the explosives detonated. The bus not-so-conveniently stopped right in the centre of the shot, presumably to watch the explosion, just like The Weather Channel team had intended to do.
The camera crew can be heard yelling "No bus! Get out of the way," expressing their frustration at the sheer misfortune of experiencing such unlucky timing.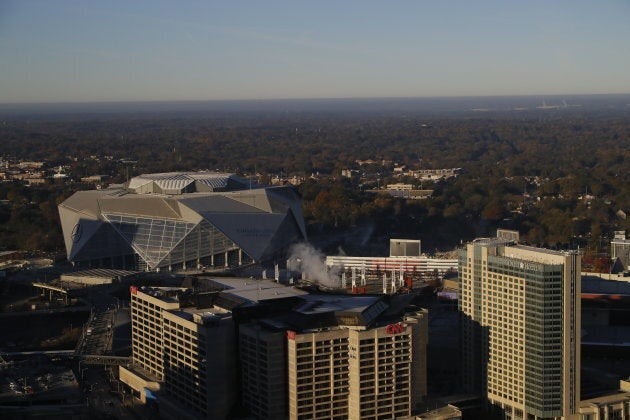 The explosives bought the Georgia Dome to the ground in just 15 seconds, and luckily some other people managed a better shot.