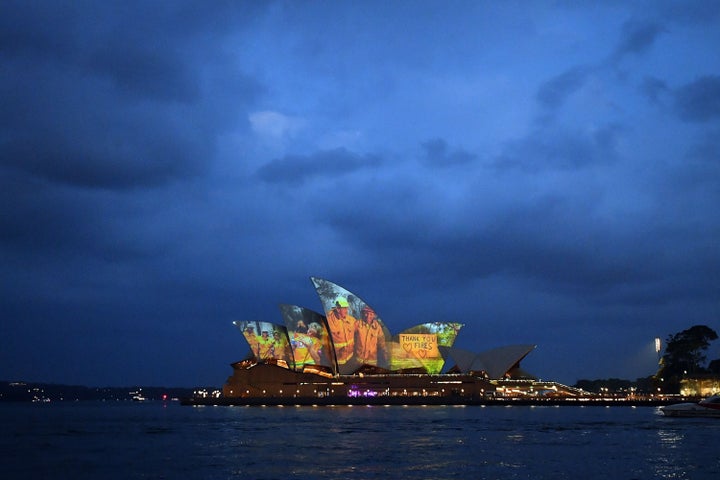 The sails of the Sydney Opera House were illuminated with images on Saturday to support those who have been affected by Australia's ongoing bushfire crisis.
The display is a gesture of gratitude from the Opera House to emergency services, volunteers and firefighters who have been battling Australia's worst fire season in living memory.
Saturday's light installation focused on hope and support, with bright images from photographers who have been on the fire ground.
"We are lighting the Opera House sails to show our collective support for everyone affected by these devastating fires and to express our deepest gratitude to the emergency services and volunteers for their incredible efforts and courage," Opera House boss Louise Herron told SBS.
Twenty-seven people have been killed and thousands subjected to repeat evacuations as monster - and unpredictable - fires have scorched through more than 10.3 million hectares of land, an area the size of South Korea, since the start of October.
Australian authorities urged nearly a quarter of a million people to evacuate their homes on Friday and prepared military backup as soaring temperatures and erratic winds fanned bushfires across the east coast.