Unfortunately stress is a part of our daily lives, but there are certainly things we can do to combat its effect on us.
We all have different methods to manage and deal with stress -- maybe it's a slow walk, hot bath, yoga class, reading a book, pamper session, fast bike ride or run, or even just laying low and having a good sleep.
On top of these, herbal teas can help us to unwind and de-stress, as well as aid sleep and digestion.
Herbal teas tend to work in two ways: providing a mix of calming ingredients, and simply giving us room (or permission) to slow down and relish the present moment, nutritionist and celebrity chef Zoe Bingley-Pullin explained.
"The type of herbs can exert an effect on the nervous system, and the ritual of making a cup of tea and sitting down to sip the tea can be a form of relaxation in itself," Bingley-Pullin told HuffPost Australia.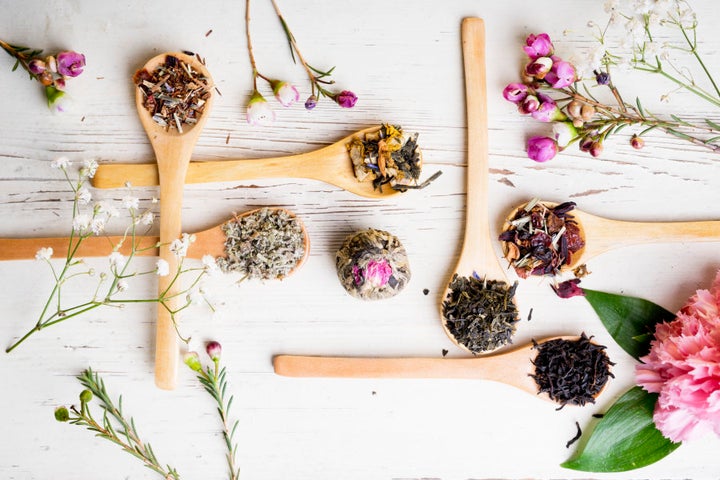 One major feature to look for in herbal teas for stress, sleep and digestion are those which are caffeine-free.
"The majority of herbal teas are caffeine free, but not all of them, so don't over-stimulate the nervous system with traditional caffeinated tea," nutritionist Fiona Tuck said.
Calming teas for sleep
Getting a good night's sleep is easier said than done, but certain herbal tea blends can help our bodies to calm down in preparation for sleep.
"Herbal teas containing lavender, valerian, passionflower and chamomile soothe and calm the nervous system," Tuck told HuffPost Australia.
The herb valerian has been found to interact with gamma-aminobutyric acid, a chemical messenger which helps regulate nerve impulses in your brain and nervous system. This can result in feelings of calmness and reduction of anxious behaviour.
"As different herbs have different effects on the body and can interact with medications, consult your healthcare professional prior to consuming," Bingley-Pullin said.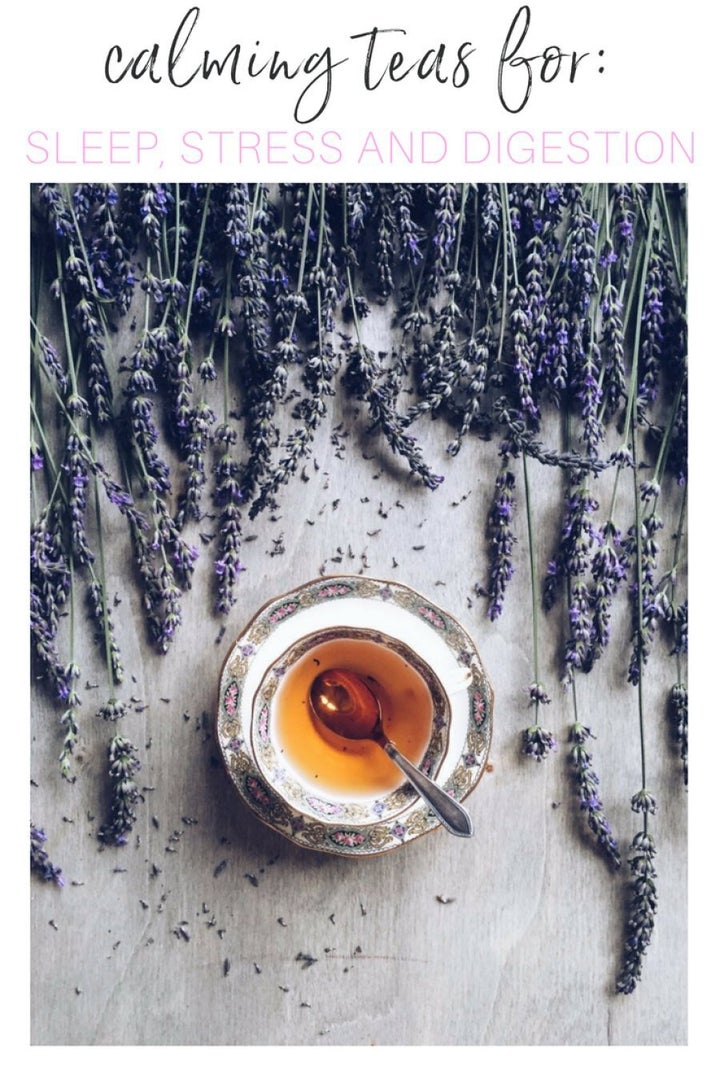 Calming teas for stress and anxiety
Herbal teas designed for sleep (as above) may also help with stress and anxiety symptoms, and those which contain chamomile can be particularly helpful to unwind in times of stress.
Green tea is another tea which may be helpful for stress -- however, this tea does contain caffeine so it's a good idea to limit green tea consumption to during the day and not drink too much.
Calming teas for digestion
Whether it's because you've eaten too much, too quickly or something new -- or it's simply a side effect of stress -- digestive issues such as bloating, wind and nausea can be a burden.
"Ginger has an anti-nausea effect, so it's a good choice for upset stomachs," Bingley-Pullin said.
"My favourite digestion blends contain ginger, cardamon and fennel to have after meals. Peppermint tea can also be used to assist digestion, so if you're feeling bloated this can be a good option."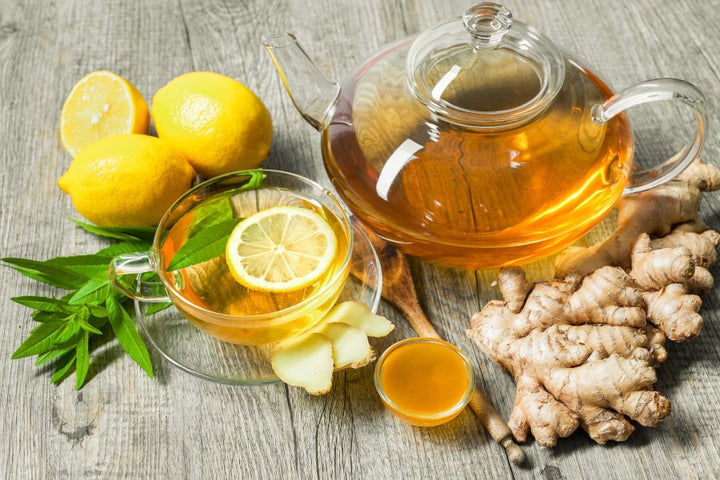 Teas for energy
On the flip-side, some herbal teas can provide an energy boost, without the stimulating effects of caffeine.
"Lemongrass and ginger gives a refreshing, zingy kick to the taste buds," Tuck told HuffPost Australia. "Peppermint is also good to refresh and uplift the mood, without relying on caffeine."
Can I make my own herbal teas at home?
While you can make your own herbal tea blends at home, Tuck recommends having teas professionally blended as "a herbal tea is like a fine wine or French perfume, in the way that it is expertly blended using a variety of notes, flavours and benefits".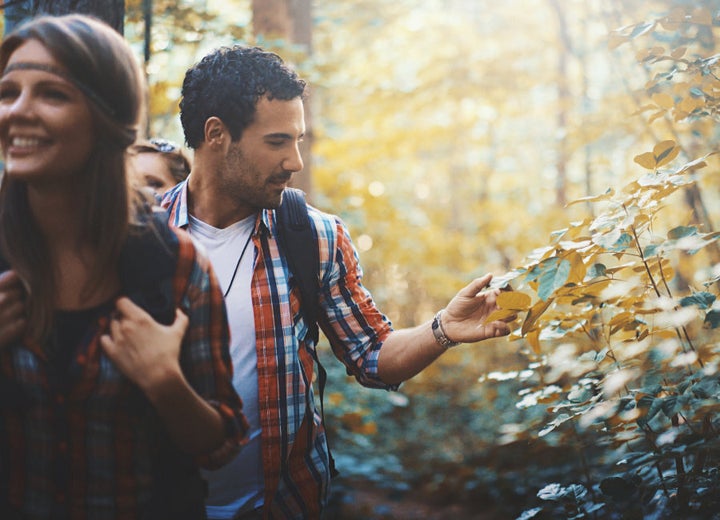 What other strategies can we employ when we're feeling stressed?
10-20 minutes of meditation and/or deep breathing daily;
Daily exercise -- especially exercise focusing on breath, such as yoga, Pilates and long walks;
Limit phone use -- "turn off'"for a few hours daily and especially 1-2 hours before bed;
Reach out and talk to a family member or friend -- go for a walk or grab a cup of tea together;
Look after yourself by eating well -- prioritise meal times and eat a source of healthy fats, protein and complex carbs at each meal, in addition to vegetables.
"Basically, take time out to stop and refresh," Tuck said.
If you need help in a crisis, call Lifeline on 13 11 14. For further information about depression contact beyondBlue on 1300224636 or talk to your GP, local health professional or someone you trust.
ALSO ON HUFFPOST AUSTRALIA