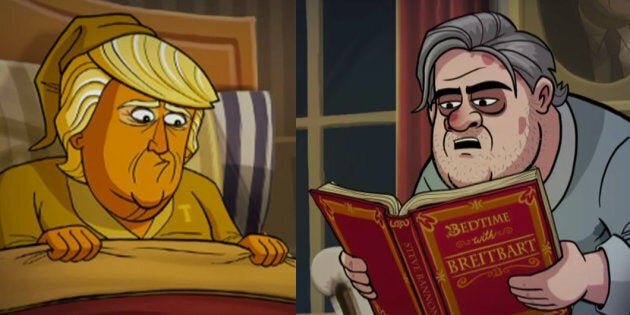 President Donald Trump's pre-sleep rituals have received a cartoon makeover.
The "Late Show" imagined on Friday what POTUS does before drifting off inside the White House each night. Just don't let it give you nightmares.
This article exists as part of the online archive for HuffPost Australia. Certain site features have been disabled. If you have questions or concerns, please check our
FAQ
or contact
support@huffpost.com
.