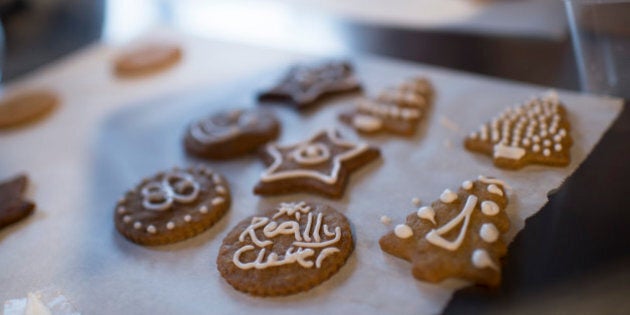 Getting your bake on during the festive season is fun, but is also a clever way to create a delicious and unique gift.
Follow this super easy recipe by Julie Goodwin, then pop them in a tin, box or large jar and decorate with ribbon.
3 cups plain flour
1 ½ cups caster sugar
1 tablespoon ground ginger
2 teaspoons cinnamon
1 teaspoon bicarb soda
200g butter, melted
1 tablespoon golden syrup
1 egg, lightly beaten
Preheat oven to 180*C.
Combine dry ingredients in a large bowl.
Combine wet ingredients in a small bowl. Stir the wet into the dry ingredients. Wrap in glad wrap and refrigerate for 15 minutes.
Roll dough out between two sheets of baking paper to a thickness of about 3mm. Cut out with Christmas-shaped cookie cutters and lift with a palette knife onto lined baking trays.
Bake for 10 minutes or until golden brown. Remove from the oven and cool on a wire rack. Biscuits must be completely cool before icing.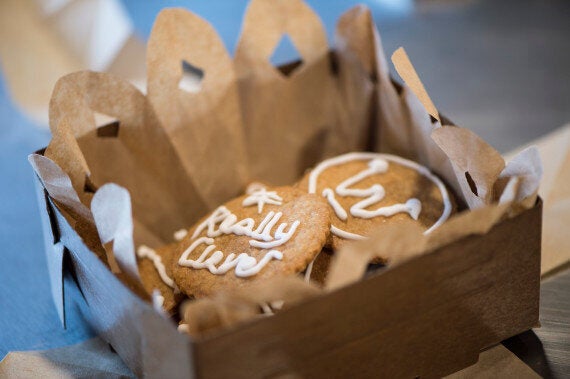 Makes about 36 medium sized gingerbread shapes. Prep time: 10 minutes. Cooking time: 10 minutes per batch. Julie Goodwin, owner of Julie's Place cooking school, has teamed up with Westinghouse to share some easy and delicious holiday recipes.