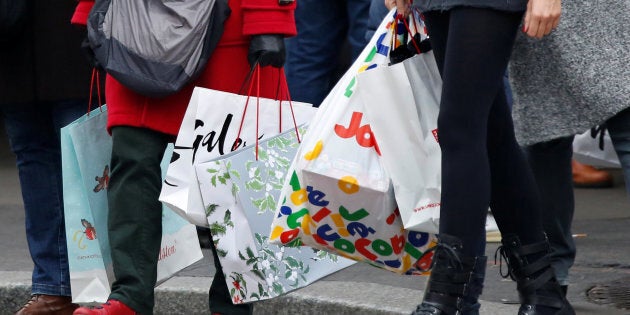 Confidence about the Christmas shopping season has slumped among Australia's retailers as cost of living concerns keep consumers' wallets shut, a survey has found.
The annual Deloitte Retailers Christmas Survey, released on Sunday, found 70 percent of Australian retailers expected Christmas sales to beat 2016's result, a six per cent drop from last year.
It also found retailer confidence about growth over Christmas had slipped from last Christmas, falling 12 percentage points to 42 per cent.
Forty-two per cent of those polled expected consistent margins, while 15 per cent were gearing up for a tougher profit outlook, the survey also found.
Deloitte's head of retail David White said it was a worrying result for the nation's embattled retail sector.
"A number of retailers haven't survived the year and there is a concern amongst respondents that weakness may continue throughout Christmas 2017," White said.
"With so many new and expanding competitors in the market combined with price deflation and rising electricity costs, it will be a challenge for retailers in the apparel, footwear and department store sectors to maintain margins over Christmas in the face of these headwinds.
"Food and grocery may find the going easier with price inflation providing a boost to margins."
The survey result is another body blow for the nation's struggling retailers after a series of disappointing sales figures.
In September, Australian retail sales again missed expectations again, following a steep fall in August.
According to the Australian Bureau of Statistics (ABS), nominal sales growth was flat at 0.0% in seasonally adjusted terms, short of forecasts for a gain of 0.4 per cent.