Today in wince-inducing news, the most dangerous sex position for men has been revealed as 'doggy style'.
A study published in the journal Nature discovered this particular position, where a man penetrates a woman from behind, was the worst for causing penile fracture, closely followed by missionary or 'man-on-top'.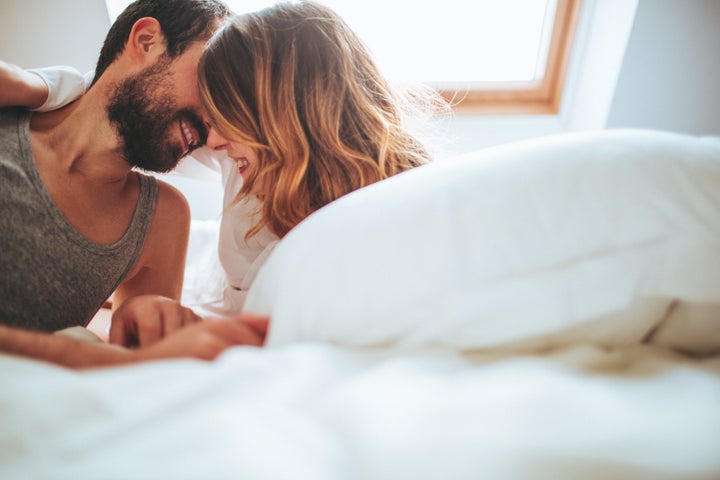 For the study, researchers looked into the sex lives of 90 patients, aged 18 to 66 years old, who had suffered penile fracture.
They split injury origins into the following groups: masturbation or penile manipulation, 'man-on-top' position, 'doggy style' position, 'woman-on-top' position, blunt trauma and 'rolling over' fracture.
It became clear that sex was the cause of penile fracture in 69 cases, with 'doggy style' causing 37 cases, 'man-on-top' causing 23 cases and 'woman-on-top' causing nine cases.
When it came to severity of fracture, researchers found there wasn't really a difference between 'doggy style' and 'man-on-top'. However 'doggy style' definitely caused more severe fractures than the 'woman-on-top' position.
Researchers concluded: "The 'man-on-top' and 'doggy style' positions showed more associations with bilateral fractures of the corpus cavernosum and urethral lesions." Ouch.
To prevent such injuries from happening during moments of passion, Relate's sex and relationships therapist Ammanda Major said it's best to be mindful of problematic positions.
"It's important to have an awareness of which sex positions could potentially cause problems," she told HuffPost UK. "And you should go at them a bit easier - although in the heat of the moment, it can be hard to remember that."