All eyes were on Donald Trump's signature hairdo on Friday as the US President observed Bastille Day celebrations in Paris, France.
A marching military band performed classical pieces including a tribute to the city of Nice, struck last year by a terror attack, and 'Nissa La Bella', according to The Local, before bursting into a melody of hits by native electronic duo Daft Punk.
And it was a flurry of the pair's mega-hit 'Get Lucky' that sent observers into frenzied delight - as it appeared Trump's whispery golden locks bobbed perfectly in time.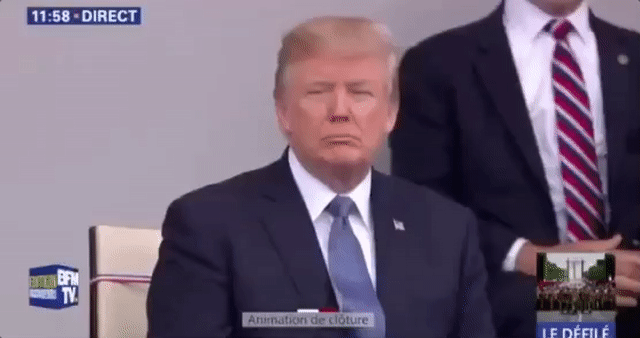 But despite the apparent follicle enjoyment - and others breaking into joyful applause at the performance - Trump remained stoic.
Watch the full clip, below.
People were quick to react on Twitter.