As Australia debates its responsibility to take in refugees fleeing war-torn Syria, migrant Alex Ryvchin is calling for compassion as he remembers his own family's journey from Kiev to Sydney.
"Having come to Australia as a refugee I certainly sympathise very greatly with the plight of people who have been persecuted," Ryvchin told The Huffington Post Australia.
"I feel there is a duty there for those more fortunate to show compassion to people who are fleeing war, terrible atrocities and persecution -- a paramount duty to immediately alleviate their suffering."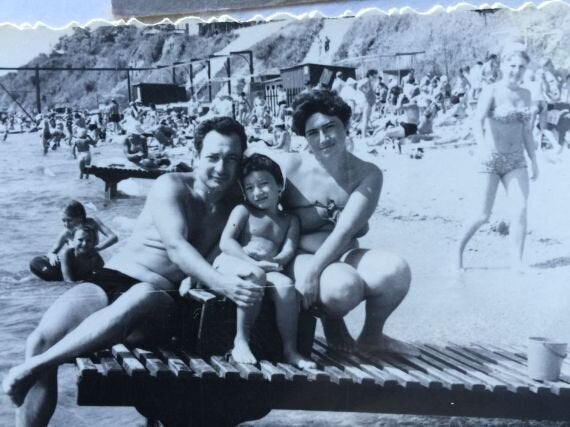 Ryvchin is one of 26 people in the Jewish community who have shared their stories of post-War migration in Waverley Council's project Eat, Pray, Naches (joy).
Ryvchin and his family was part of the "persecuted, despised Jewish minority" in Kiev, which was part of the Soviet Union at that time.
"We were always viewed as an inferior race," Ryvchin said.
"Regardless of where you were born, your nationality was always stated as Jewish and ... you were subjected to different treatment.
"My family knew my brother and I couldn't have an ordinary life."
After trying for years, the family was granted approval to leave -- but they didn't know where they were going.
"We left the country knowing we were going somewhere else and that was good enough for us," Ryvchin said.
"It turned out we were going to come to Australia."
They were penniless, didn't know a soul, and spoke little English but as Ryvchin says in his video: "we were together as a family."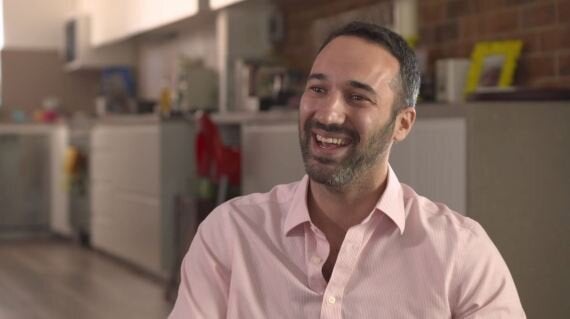 He said he stood out at school in Sydney's eastern suburbs.
"Everything we had was handed down so I would go to school in stockings and black, tassled loafers that had been handed down from an old grandfather and even my underpants -- I had this pair of huge, orange boxer shorts that were so large, they hung below my school shorts," Ryvchin said.
"There I'd be with my tassles and pickled herrings rather than Vegemite sandwiches."
Today, Ryvchin said he cherished his culture and made sure his daughter Lilah had a connection to it.
"I only speak Russian to her," Ryvchin said.
"She will know English fluently but it's important to me that she can also speak the language of her grandparents.
"When I think about the decisions I face as a father about how I want to raise her, I'm cognizant of the fact that at the same age, my parents were deciding to flee the Soviet Union.
"They moved somewhere where they didn't know a soul and couldn't speak the language so their children could have a better life."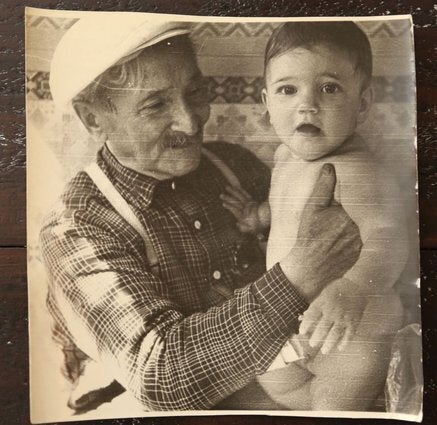 From Kiev to Sydney: Alex Ryvchin's journey