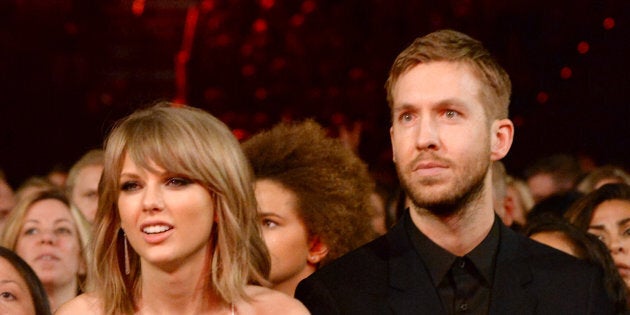 Calvin Harris' new song, "My Way," has only been out for a few hours, but there's already speculation that the song isabout his former girlfriend Taylor Swift.
With lyrics like "Why wait to say, at least I did it my way / Lie awake two-faced, but in my heart I understand" and "You were the one thing in my way," it's clear why Swift ― Harris' ex of nearly four months ― is an easy target.
Harris also provided the vocals for the new track, adding weight to the argument that he is singing directly to Swift. Further, when the DJ opened up about the meaning of "My Way" in an interview with iHeartRadio on Thursday, he stated the song could be about a relationship. (Obviously, he learned something from his time with Swift, and that is to be intentionally vague with the media.)
"[The] song's kind of about breaking out of a situation that you thought was a good thing. Then, you're way more comfortable out of it," Harris said. "And it could be anything. It could be a job, or it could be a relationship. I had kind of the idea for the concept for a few years, but I didn't know how to work out how it sounded."
Twitter went crazy over the idea that the DJ turned the tables on the singer, writing a song about their relationship.
"I would very much like to be excluded from this narrative," says Swift, probably.