Amid the absolute devastation of Tropical Cyclone Winston, paramedic Abigail Trewin led an emergency team into a Fijian village that lost everything -- and they were met with smiles.
"People often think responding to disasters is doom and gloom but its not," Trewin told The Huffington Post Australia in Fiji.
"It's a terrible situation and you see the loss up close but you also see this incredible human resilience.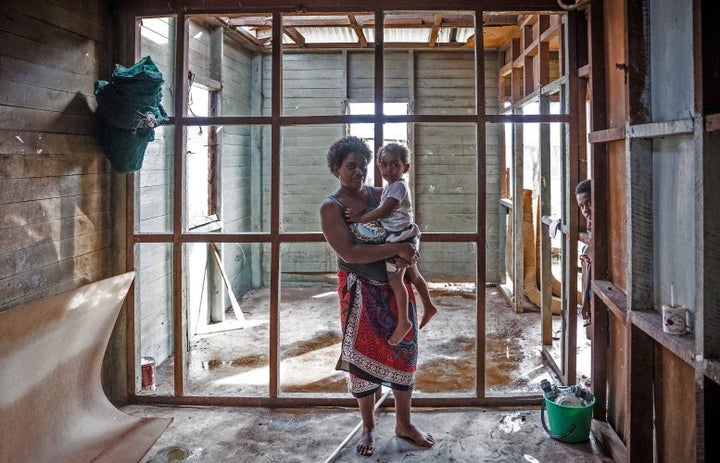 "We had Australian teams in the field in Fiji who were arriving in villages who had lost everything. Nothing left. Yet they're trying to cook the team lunch with what little food they had left.
"It's quite extraordinary when you see that level of resilience and I guess the humbleness of these people."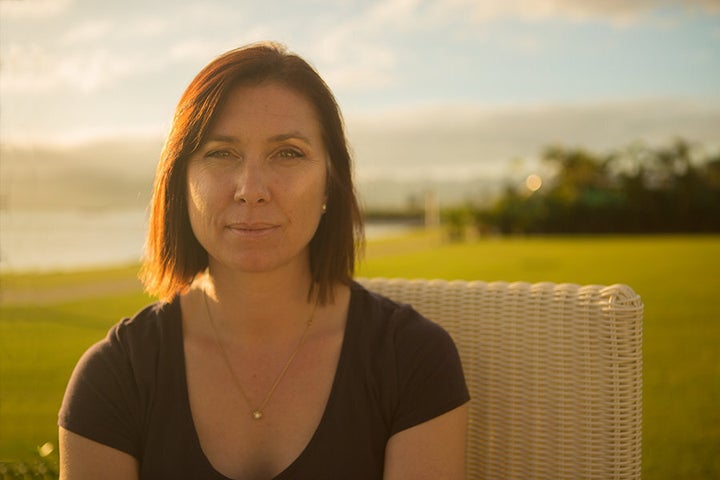 In other words, when there's a tsunami, cyclone or bombing in the Asia Pacific region, she and her team are ready for an invitation to get the next plane in.
The centre, which was created in the aftermath of the Bali Bombings and based in Darwin, is capable of building its own fully functioning field hospital with surgical abilities in six hours. Teams are also trained to assist local medical and emergency staff as well as commissioning research.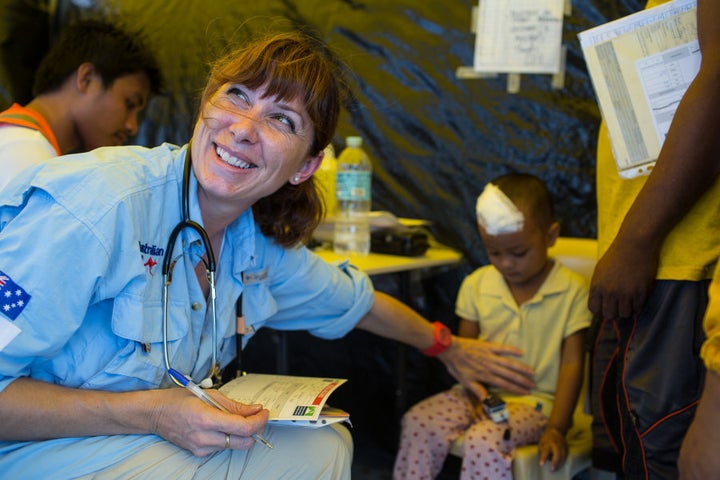 But it's not all aftermath action.
Today Trewin is back in Fiji three months after the category 5 tropical cyclone to deliver disaster preparedness training, sharing the knowledge they've gained assisting after the Pakistan Floods, Typhoon Haiyan in the Philippines, Cyclone Pam in Vanuatu and more.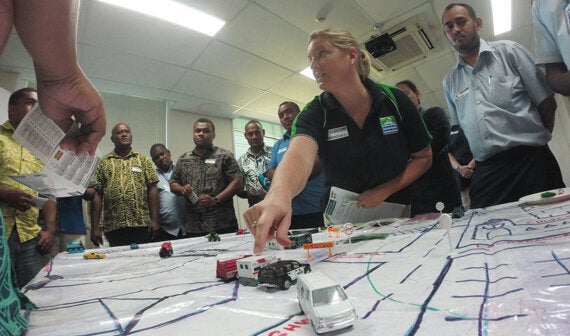 Preparing For The Unpreparable
Cars are strewn across the road, casualties are walking to a hastily erected emergency point and the ambulance is nowhere to be seen.
This is a drill in the Major Incident Medical Management Support (MIMMS) course, delivered by the same Australian Medical Assistance Teams that were here after the cyclone.
If the participating Fijian doctors, nurses, policemen and firefighters look a bit serious for a drill involving a bunch of toy cars, it's because they saw it all when the worst cyclone in the island nation's history blew through killing 42 people and affecting 40 percent of the population.
Fijian emergency doctor Vivek Lal told HuffPost Australia there was one thing on his mind while working through the cyclone.
"Here in Suva, the cyclone didn't hit but many of us had family in regions that were very badly affected.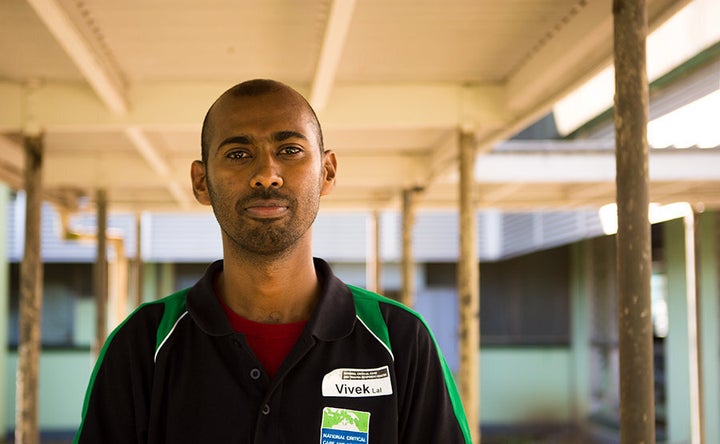 "There are a lot of emotions -- a lot of death and destruction. It was with a very heavy heart that I heard what had happened as the days went on.You just need to focus on your job, be calm, and do the best job you can.
"This training definitely prepares us for disasters and major events. Some of us, we've been through it. Some of the younger ones haven't yet, but this helps."
Local champions of Australia's training model
Teaching alongside the Australians is Fijian Mamatuki Sosefo.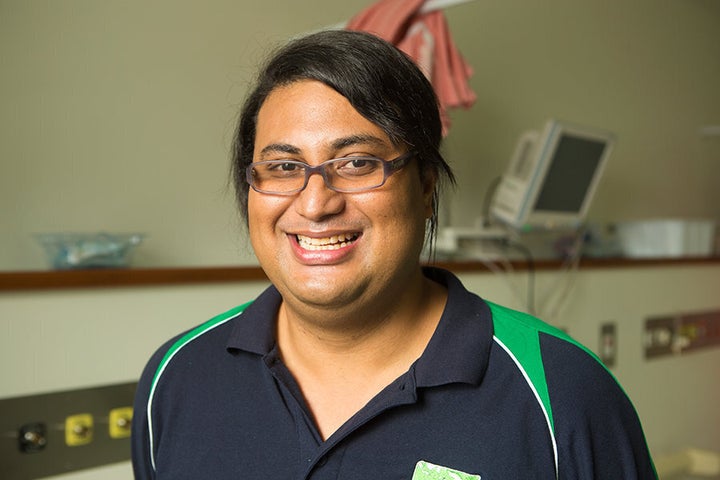 He's one of three locals being trained by the Australian team to eventually deliver the course himself.
For Sosefo, the chance to further his training means better life-saving systems for day-to-day operations as well.
"It's all about saving lives and this is what the MIMMS course is teaching us," he said.
"Disaster preparation is a whole new perspective. We look at the bigger vision."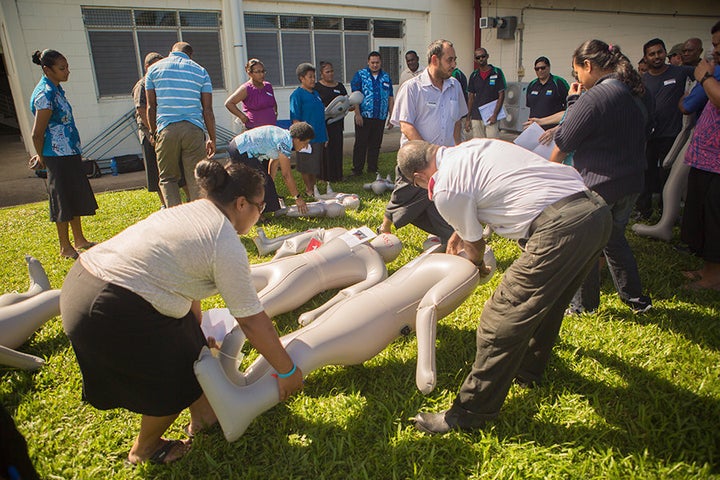 Watching on proudly is Trewin, who sees Sosefo's role in building the nation's resilience.
"It's important to have local champions," Trewin said.
"Especially in the Pacific, everything is built on relationships and while we hope another disaster doesn't occur, we know there's a good chance that it will and when it does, we'll have that mutual respect and understanding in place so we can figure out how we can best assist as quickly as possible."
Afterwards, driving through the resort town of Suva, she gestures at the idyllic setting -- that's where the helipad was. That's where the armed forces were. That's where we were sleeping four to a room with the air con blasting because it was doubling as a pharmacy.
It's been a return to paradise.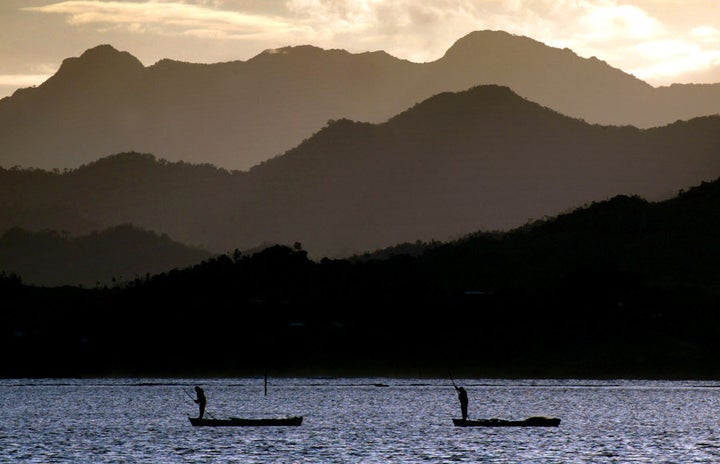 The Australians ready to help
This life-saving program of disaster assistance and training is run on the dedicated Australian doctors, nurses, paramedics and logisticians who are prepared to deploy to a disaster zone at a moment's notice.
Trewin said it wasn't for everybody.
"The people we bring have to be passionate and they have to be prepared to live in pretty awful circumstances," Trewin said.
"We work alongside -- sleep alongside -- colleagues for days on end. It gets very personal, so we look for the people that are flexible, that have that sense of humour, that are able to cope with different environments but still be highly professional and provide excellent standards of care."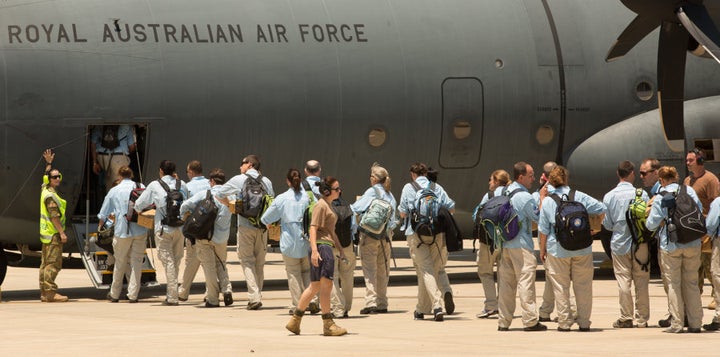 She said they also looked for people who respected emergency teams and customs.
"Our responsibility is to ensure we meet the need that's identified by the country that we're arriving into -- they're in the lead, it's their place, their home, their family," Trewin said.
"If you can be respectful of that, even though it's a disaster, it can be an enriching experience for both teams because there is mutual respect. Relationships grow from that and excellent healthcare grows from that."