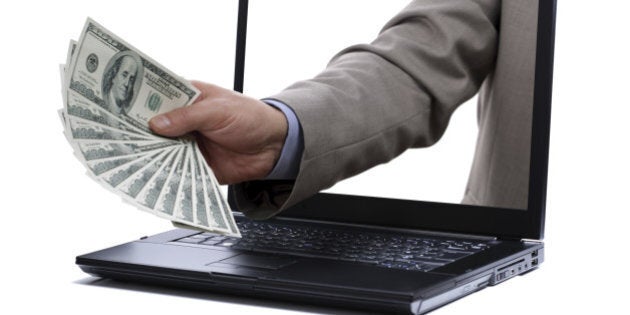 Small business owners are increasingly abandoning long-term relationships with their traditional bank in favour of alternative finance providers.
Australia is following the trend set in the US where online lenders have grown 175 percent a year, as business owners create demand for a more personalised approach to finance, greater flexibility and more support to access the working capital they need to grow and expand their business.
Despite the big banks offering small business more love than ever before, it seems it's a case of too little too late, with small business now able to choose from a swag of providers that may better suit their needs.
And the need for these alternative players is definitely there with a study by Digital Finance Analytics finding that 65 percent of SMEs are less than satisfied with their current banking provider, and 75 per cent are willing to switch banks for a better proposition.
The Scottish Pacific SME Growth Index found similar results with a 34.8 percent jump in the number of small business owners planning to leave their main relationship banks and use specialist non-bank providers, or other banks, to support business growth in the next six months.
It also found that the proportion of growth SMEs basing their funding plans on moving beyond their main relationship bank increased from 11.2 percent to 15.1 percent from 12 months ago.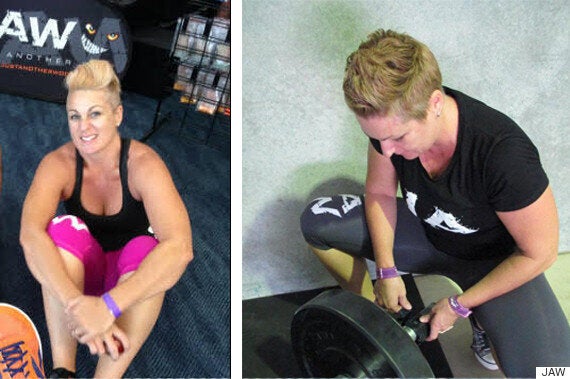 Entrepreneur Kym Rayfield built her sports grip business up from being a hobby to an international marketplace leader.
Sunshine Coast small business owner Kym Rayfield told The Huffington Post Australia that she was forced to look for an alternative funding source after her long-term bank declined her request for an overdraft loan.
Rayfield said JAW was a successful global business that she founded in 2011, that manufactures handgrips for sport, predominantly crossfit.
"It's all been self-funded from when it was just a hobby of mine," she said.
"I was still working part-time at the time it started and whatever money we've made from the business was put back into it.
"Late last year we went to the bank to obtain an overdraft so if we did have a quiet time, the overheads for business continue to get paid, so that it didn't hold us back if we were looking to launch a marketing campaign or a new product into the market.
"We'd been banking with them since 2009 for personal banking. We had been using Paypal as our checkout, but it got to the point I thought we could have a better deal, and (the bank) would give us a better look-in if we gave them our merchant facility as well. It was a $600,000 account to them and they turned us down.
"I didn't even ask them for a particular amount, I left it up to them to do an assessment on the business and give what they thought. But they said no."
Rayfield said she applied through a broker, on top of solid and consistent business growth.
"My accountant said it might be better if we sought the assistance of a broker, which we did. And even having a broker working on our behalf didn't secure the overdraft," she said.
"There's no question how successful the business is, they had all of the information, access to my accountant -- there was nothing withheld. When we started it was a hobby; our first comp that we went to we had a pop-up shop and for the whole weekend of trade we took in $3000 which I thought was fantastic.
"For a big comp now, for three days of trade we can take in anywhere up to $30,000. It was a bit of a slap in the face really."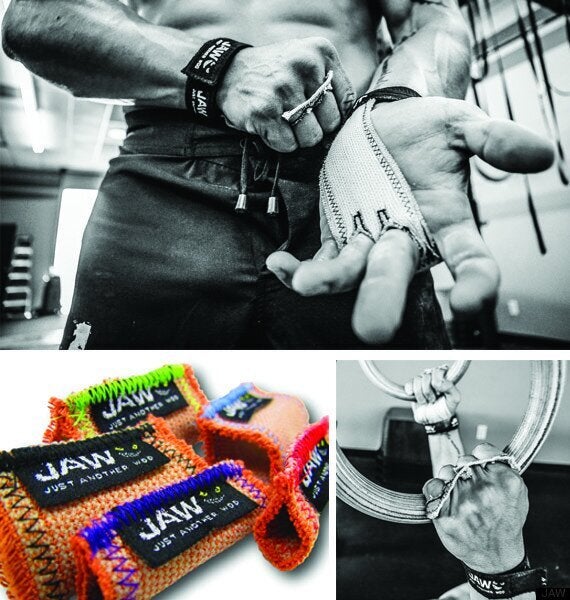 Despite the demand for JAW's world-class sport grips, Rayfield's bank declined her overdraft application.
Rayfield said that when the bank turned her down she went online to look for options and found Spotcap.
"I was upset and disappointed obviously, but I was embarrassed because we'd done so well on our own two feet -- we hadn't incurred any debt," she said.
"It was a cash business and for them to turn around and not even look at us as a serious business, I probably lost confidence in the brand a bit. But doing a bit of research online on secondary lenders like Spotcap, it reassured me for the big four banks, it's all black and white, they don't look outside the box. And they shouldn't have even needed to look outside the box for our business, it's all there."
She said after the experience she would never go to a bank for finance again.
"I'd prefer to give my business to the likes of Spotcap now, the service they're providing is fantastic," she said.
"When it comes to businesses like mine, the big banks don't' deserve the business. With Spotcap, it took 24 hours to get approved. I linked in my Xero and they accessed all my information and it was all done online.
"I honestly wasn't expecting to be approved, after what happened. And when they came back and said yes, we're approved, it was so great. I took on a $30,000 overdraft and it's been such an easy process -- there's been no headaches."
Spotcap managing director Lachlan Heussler said companies such as Spotcap were growing in popularity as small businesses became aware there were alternatives to the banks on offer.
"Our business is growing astronomically quickly," he said.
"We keep having record months in terms of the amount of credit that we're issuing to small business. Aside from Spotcap specifically, the industry as a whole is growing dramatically and the amount of awareness is starting to increase.
"The big thing that's changed is the level of acknowledgment from the traditional finance sectors that we are actually here to (stay), and not a fad and they're starting to pay attention to what we're doing."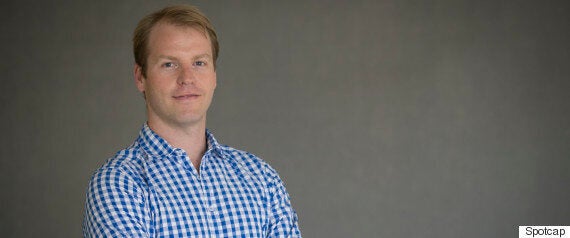 Spotcap MD Lachlan Heussler said Spotcap has grown as awareness increases about alternative lenders.
Heussler said he believed there were four mains reasons small businesses were breaking up with the banks.
They're not feeling the love
It's difficult for banks to profitably serve SMEs, globally they only account for 20-30 percent of total revenue and SMEs are beginning to notice they're not a priority.
Our customers tell us they have had to wait up to eight weeks for a response to their application for finance. The application process in itself is also tedious, cumbersome and time consuming.
They're sick of hearing 'no'
Australian Bureau of Statistics data indicates that small business loan applications are rejected at roughly twice the rate of medium-size businesses.
They've met someone younger and more attractive
Technology has changed the business lending game and banks are no longer the only option for SMEs. Alternative lenders have sleek and efficient online application processes that take the hassle out of applying for a loan. They also have innovative credit assessment models so they say 'yes' more often.