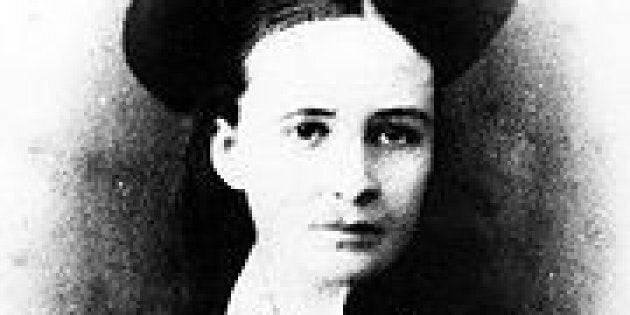 Grace Bussell is a famous name in Western Australia for becoming the nation's youngest heroine; her picture splashed across newspapers around the world. Most West Aussies have been told the story, either at school or when they're holidaying in the Margaret River region.
But the rest of the nation is not well-acquainted with this uplifting story which is not only a tale of bravery but also one of equality.
The sixteen-year-old, along with Sam Isaacs, an Aboriginal stockman on Grace's family farm, rode her horse into fierce surf, rocks and crashing waves to rescue people from the wreck of the SS Georgette. For anyone who has been to the Redgate beach, (including this journalist), it is quite astounding to imagine two people on horseback riding down the rocky cliff face to get to the ocean, where the scene would have been pretty horrific -- screams of sheer terror, bodies desperately trying to stay afloat.
The ship had left Fremantle for Adelaide on November 29 1876, with a cargo of jarrah and fifty passengers and crew. But, in the middle of the night on December 1, a leak developed and the ship's pumps were failing. Lifeboats were put out to sea but this proved to be a disaster. The waves were so ferocious that those onboard were quickly flung into the water.
Ross Anderson from WA Museums told The Huffington Post Australia 12 people lost their lives but, if it wasn't for Bussell and Isaacs, the devastation would have been a lot worse.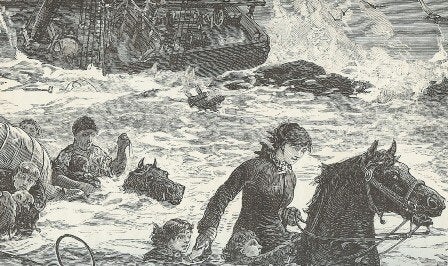 "Sam had noticed the shipwreck when he was riding by and went back to the homestead to let everybody know. Grace wanted to see and, as soon as they realised there were people on the verge of drowning, they rode down to rescue them. They got people to safety by riding their horses into the surf and getting people to hold onto their horses," Anderson said.
"When Grace was interviewed later, she told the media they rode into the waves several times until everybody was rescued. It really was a pretty incredible thing to do and, due to Grace's young age, she was the one who featured heavily in all the media reports of that time."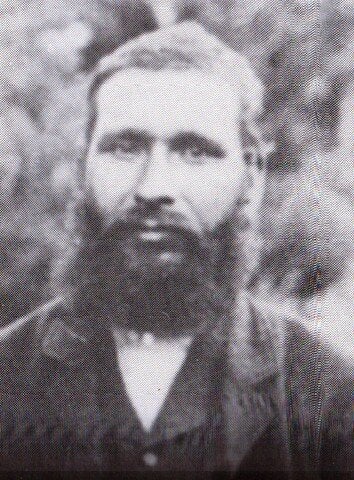 Grace's story made newspaper headlines around the world. In England she was known as 'Australia's Grace Darling' after another teenage Grace who had lived at a lighthouse and helped rescue five people from a shipwreck.
But the story of Sam Isaacs was barely mentioned. Both Sam and Grace were awarded bravery medals but there was an uproar when Grace received a silver medal, while Sam was given bronze. People argued that Sam deserved the silver medal too because he, as well as Grace, risked his life to save others. The authorities rectified their error, realising that it was an issue of equality, and Sam was also given 100 acres of crown land. Sam's descendants are, understandably, still incredibly proud of him.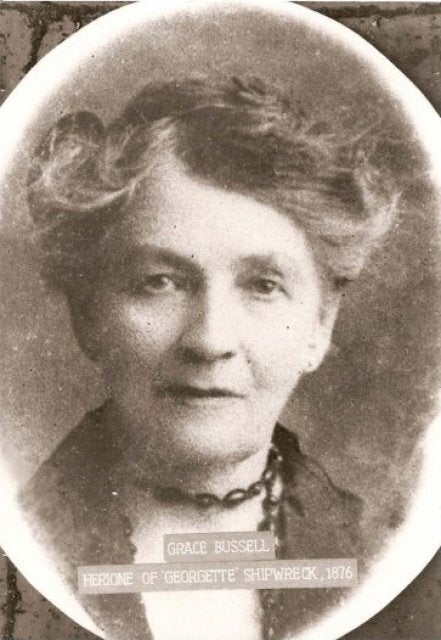 "People felt strongly that both Sam and Grace be given the same reward. It all worked out well in the end," Anderson said.
Sam chose a plot of land in Margaret River, near Prevelly, where he lived for the rest of his life and raised a large family.
As for Grace, the coastal town Gracetown was named in her honour, as well as the town Lake Grace. There's a love story too: a young surveyor, Frederick Drake-Brockman read about Grace's bravery and rode from Perth (a 300 kilometre ride) to meet her. He later married Grace and the couple had two sons. Grace lived until the age of 75, forever known as a national heroine.
Today, at the site of the dramatic rescue at Redgate Beach, there's a plaque to commemorate Grace and Sam's bravery. From the plaque, if you look carefully down at the water during low tide, you can just make out the wreck of the Georgette, sitting quietly just beneath the surface.