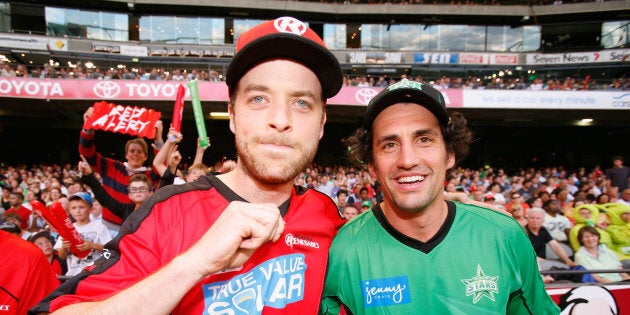 Popular Aussie radio hosts Hamish and Andy are calling it quits, revealing that they'll be hanging up the headphones at the end of 2017.
Hamish Blake and Andy Murray reportedly made the big announcement in Byron Bay, where they wrapped up a series of east coast live shows on Friday.
According to Mumbrella, the pair agreed with Southern Cross Austereo's Hit Network to do eight more months for the network first. The duo have been associated with the Hit Network for 13 years.
"It feels a bit like we're making a big deal about dessert when we haven't finished eating our entrees yet. For whatever reason there's so much speculation about whether we're leaving radio.
"This has been the first time we've known for sure what we want to do. So we wanted to let out listeners know so they can come on the ride together and it and be a really fun celebratory year and we can go out with a bang."
The pair are said to be keen to focus their attention more on TV, and will reportedly spend several months filming a new show for the Nine Network, which launches mid 2017.