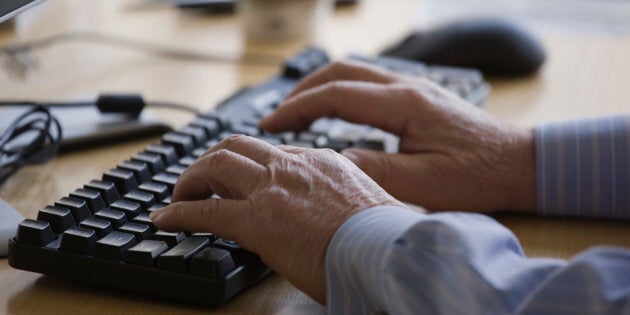 In 1970, there were 7.5 people of working age supporting each Australian over 65. If forecasts are accurate this will fall to just 2.7 by 2050. This dramatic change in demographics presents both opportunity and risk. With fewer people in the workforce, skills shortages are likely to impact many industries. But, with a higher average age in the workforce, there comes a depth of experience that employers would be wise to leverage.
Despite the growing need to attract and retain mature workers, they remain underrepresented in the workforce and overrepresented in the joblessness rate. Unfounded assumptions such as 'older people are stuck in their ways and don't want to learn' stand in the way of fair assessment and equal opportunity.
All too often people are confronted in the workplace with limiting beliefs and unconscious bias regarding their age. Some employers, for example, inaccurately assume that with youth comes stronger desire to learn and ability to adapt in a dynamic world. Sometimes, however, people are their own worst enemy, undermining their own success with a pessimistic view of their ability to learn.
The truth is, however, that old dogs can definitely learn new tricks, and typically need to. The ability to learn has less to do with age, and far more to do with desire. Of course, with age typically comes a decline in cognitive abilities that are important for learning new skills, however, with interest, focus and patience many of these barriers can be overcome.
So why does it matter that we keep learning? Here are four reasons to reflect on:
Whether you want to advance your career, change direction altogether or simply ensure greater job security, continuing to learn is essential. Keeping pace with the demands of your role, profession or your industry requires that you take deliberate steps to learn the skills and gain the experience needed not only today, but also into the future.
The strength of our spirit is typically influenced by the extent to which we find purpose and meaning in our work. It's common for people to change career paths multiple times in a year. Taking those steps successfully, always takes learning more.
Many people choose to continue to contribute to their profession or community well beyond retirement; whether that be, for example, through volunteer work or mentoring. Continuing to learn is key to our ability to play these roles well and gain a sense of achievement through the experience.
Be energized and maintain engagement.
Mastering topics or roles we enjoy unquestionably influences the strength of our spirit. Developing the skills needed for your current role matters, but so too does investing in areas you enjoy. Disinterest is unquestionably among the biggest obstacles to learning. Any parent of a teenagers is likely to understand that.
With age can come a more fixed mind-set or approach. Reflect for a moment on the extent to which you have become 'stuck in your ways'. Sometimes experience tells us that certain decisions are best but when we close our mind to new insights or ideas, we stop learning. Maintaining a desire to grow and choosing to have an open mind are key to learning at any age.
While challenging our beliefs and assumptions is essential, the wisdom we gain through experience is invaluable to not only ourselves but the people we work with. When we reflect on the past and share our lessons learned, the whole team benefits.
Here are some steps you can take to ensure you keep learning throughout your career and life:
Know what you want and why.
Having a clear view of your goals and aspiration will allow you to see the ways in which you need to grow in order to get there. Understanding why you want to achieve what you do, will make a big difference to your ability to stay the course and keep moving forward when things get difficult.
If you're unsure what the future might look like for yourself, seek the guidance of a coach or mentor. A coach will help you to think through the issue and reach decisions that work best for you. A mentor on the other hand, will share their lessons learned along a similar journey. Talk to friends and family who have experience they can share, or observations of you that may help you to gain greater clarity.
Look back on your past experiences and understand what you would now do differently. Reflect regularly on what is working well and how you still need to learn and grow. Consider how you can become a better version of yourself or achieve improved outcomes.
All too often people focus on justifying their position rather than listening to the insights people offer. We can all learn from the people around us if we are willing to listen and seek to understand. That is, understand not only what they are saying but also why.
Just as important is your ability to listen the conversations happening in your own mind. Recognise for example when you are talking yourself out of putting your hand up to learn a new skill, because you fear failure.
Spend time with people who share your interests or objectives and are willing to learn together. Look for peers across your industry or profession that you believe will challenge your thinking and deepen your insights.