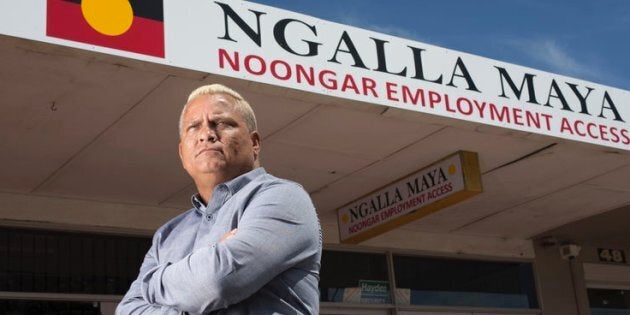 Mervyn Eades was worried.
For three years his not-for-profit, which mentors former prisoners back to work, had been running off a shallow well of money -- and the well was nearly dry.
The not-for-profit, based in the Perth suburb of Belmont, is called 'Ngalla Maya' -- a Noongar phrase meaning 'our place'.
Ngalla Maya had had its phones disconnected and electricity wasn't far behind when Eades received a phone call from one of his former clients, a young man who'd gone from prison to Ngalla Maya to a job that earned him -- in Eades' words -- good money.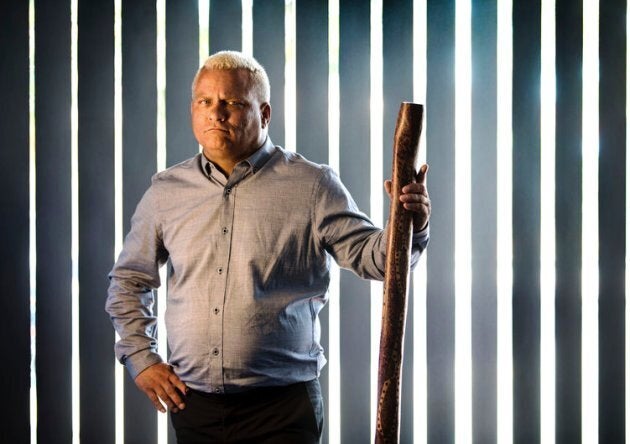 The man returned to Belmont with an offer to pay 18 weeks' rent for the premises.
"He said 'unky... you turned my life around'," Eades told HuffPost Australia.
It's a story Eades tells with pride. This young man was one of the 140 ex-offenders he and his supporters had gotten across the line through training to full-time work in the two years Ngalla Maya operated without significant funding.
Because of these outcomes Ngalla Maya was approved for Federal Government support in the form of a community-led outcomes based grant from a $1.7 million.
Since the federal funding came through in April, the program has helped a further 40 people into full-time work.
Aboriginal and Torres Strait Islander prisoners accounted for just over a quarter (27 percent) of the total Australian prisoner population and it increased in every jurisdiction except South Australia in 2016, according to the Australian Bureau of Statistics.
Georgatos estimates that by 2025 three-quarters of the state's prison population will be made up of Aboriginal people. Nationally, that figure will jump to more than one in two by the same year.
It's one of the reasons why Georgatos is such a big backer of Ngalla Maya.
"Each year more are incarcerated," he told HuffPost Australia.
"Ngalla Maya works with people who others have given up on."
Eades works with released offenders, both male and female. And while the program is geared towards Indigenous Australians, he has non-Indigenous clients as well in a variety of counselling and practical classes.
"When we say mentoring, we mean our people mentoring our people," the Noongar man said.
"I tell them, no matter what is going on at home, you have to put that aside cause there's a bigger picture here."
And that bigger picture is creating opportunities and options, breaking the cycle of recidivism and finding employment.
"Children will see their mums and dads working and say that's the norm," Eades said.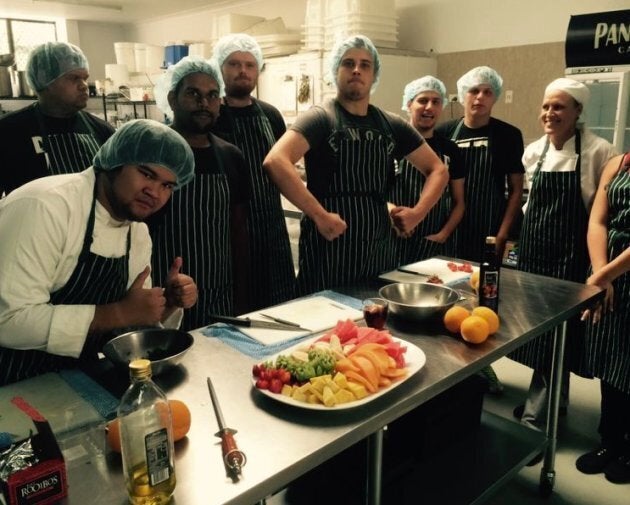 Eades helps non-Indigenous offenders who've found themselves in the system. One man who had spent 28 of his 47 years in and out of prison is now being helped by Ngalla Maya.
"We all knew him growing up," said Eades. "Twenty-eight years inside. He's 47.
"Our boys spent half their lives in prison. Seventy percent have done 20 years' jail by time they're 40."
"Coming from a life of incarceration myself, I saw a gap in the community," Eades said.
"Getting them across the line into employment was something that was very needed for our community. Getting a job, being able to be financially stable.
"I know that coming out to nothing, not being able to support your family, your children and missus, it creates a helplessness."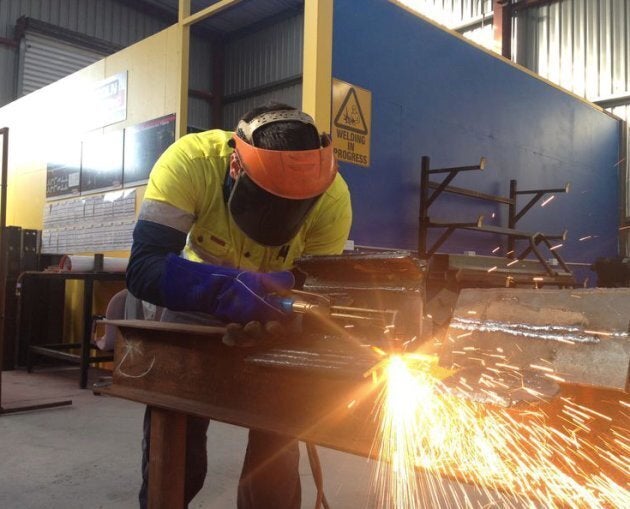 Under the community-led grant, the government will pick up the tab for 80 people, while Ngalla Maya will pick up the tab for a further 120.
"We have two-and-a-half years to get 80 people across the line," said Georgatos.
"Half have to be ex-offenders released within the past 12 months."
Both Georgatos and Eades have vowed not to earn a cent as a result of the funding, "meaning that we will be able to get around 40 more former inmates into training and full-time employment," Georgatos said.
"We're spending everything we've got getting people across the line.
"We just can't turn anyone away."
We just can't turn anyone away. This is the only way to make sure broken lives do not become lost lives.Gerry Georgatos
Labor Senator Sue Lines is a supporter of Ngalla Maya and Eades' work.
"It's 100 percent the work of Mervyn and his supporters," she told HuffPost Australia. "He's a no-nonsense kind of person."
When Lines first encountered Ngalla Maya they were "getting by on the smell of an oily rag" and good will, she said. She's since seen the program flourish.
"If it lessens the overall incarceration rate then it's a success," she said, adding that "early intervention programs were still needed".
It's a program that's worth the grant, Lines said.
HuffPost Australia contacted Indigenous Affairs Minister Nigel Scullion for this story.