With more than 27 million buyers on the platform, Etsy is a retailer's dream.
The global community has experienced huge growth since its inception in 2005, no thanks to the rapid developments in e-commerce and online marketing tools available to the regular person at home.
In Australia, 94 percent of Etsy sellers are women and globally approximately 30 percent of its gross merchandise sales (GMS) come from international transactions, that is outside the U.S.
Linda Kozlowski, Etsy's newly appointed Chief Operating Officer (COO) explains now more than ever, Etsy is focused on building a global community.
"I believe very strongly that the future of business is global business," Kozlowski told The Huffington Post Australia.
So how do you build an online store that will attract somebody in Alaska or Aberdeen, for instance? Ahead, Kozlowski delves into the behaviours of the platform's best sellers including how they reach buyers outside their community.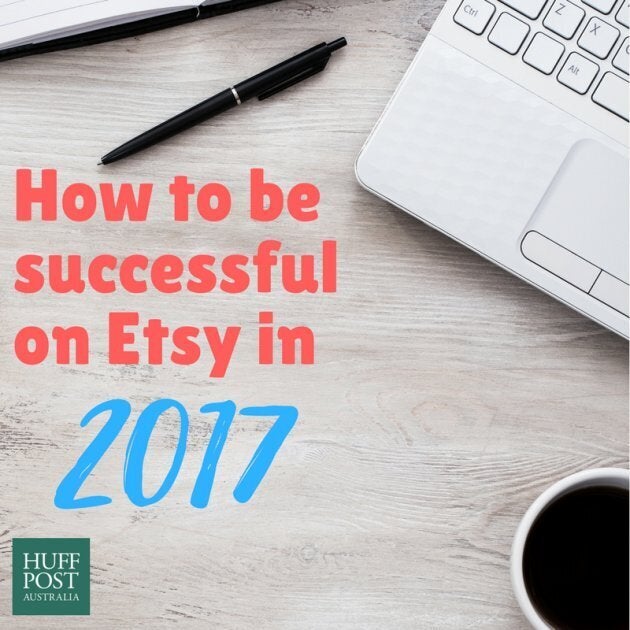 Build your brand
You've heard it before, now hear it again: your brand is everything.
"The number one thing that our top sellers do is focus on being very intentional about how they want to express their brand to their buyers," Kozlowski said.
At the end of the day, your brand is what you'll be known for. "Think about the image you want to project, and what you want that brand to stand for," Kozlowski said.
It's in the details
Sometimes the minor details are the most important.
"How you name your shop, how you photograph your product and how you change your assortment are all things to consider," Kozlowski said.
And how could we forget social media! "Top sellers spread word of mouth about their shop by using contextual information and photography which compliments the story they are trying to tell," Kozlowski said.
Be consistent
"When it comes to the product assortment that you're actually offering alongside that brand, it's important to have a consistent theme and understanding about what customers are looking for and how products relate to each other," Kozlowski said.
Chances are if your buyer is purchasing rose gold candlesticks, they might be interested in rose gold cutlery, too.
"This really helps increase sales, because it helps people understand how to tie together multiple products from your shop and as a result, let's you get more than one sale," Kozlowski said.
Now what are you waiting for? Go get those creative juices flowing.
ALSO ON HUFFPOST AUSTRALIA