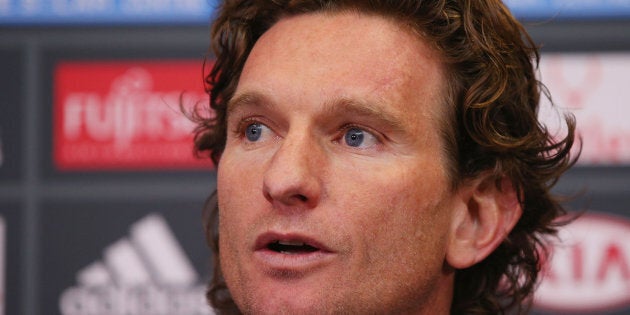 James Hird will present the Norm Smith medal for best on field on AFL Grand Final day on September 30. The news was confirmed by AFL chief executive Gillon McLachlan on Thursday afternoon, and it could hardly have come at a more ironic time.
On Wednesday, Jobe Watson, champion Essendon player and former teammate of Hird, announced his retirement. Watson originally won the 2012 Brownlow Medal, then later had his award stripped because of the 2012 Essendon supplements scandal.
The supplements program was put in place while James Hird was coach of Essendon, and Hird was suspended from the game in 2014 after the AFL charged him for bringing the game into disrepute.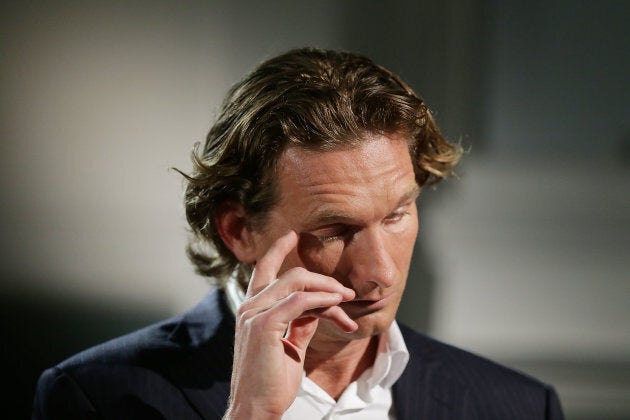 Essendon chairman Linday Tanner on Wednesday said Watson would be fondly remembered for "his dignity, courage and forebearance during a crisis entirely not of his making".
It was a clear nod to Hird and others.
If social media is any guide, then it's felt by many in the broader football community -- and we're talking average fans here, not footy identities -- that allowing Hird to present an award is hypocritical, perhaps even a little distasteful.
Hird was always next in line to present the Norm Smith. Last year's medal was presented by 1999 medallist Shannon Grant. Hird won the honour in 2000, so he was next up.
He formally formally accepted the offer this week and we now know that AFL CEO Gillon McLachlan -- an old uni friend of Hird's wife Tania -- has given the green light.
"We look forward to welcoming him back into the fold," McLachlan said.
"We have got a mature football industry. I know there will be mixed views and I hope that on the day, in the moment, people will be accepting."