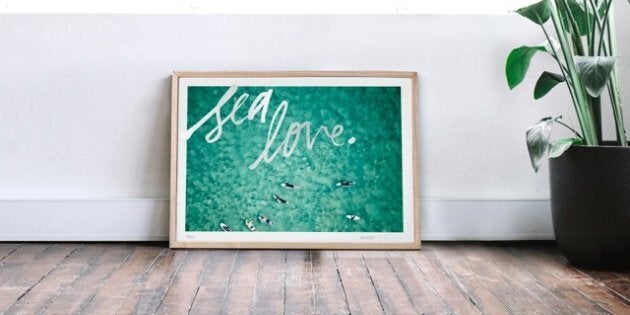 When you picture Australia it's highly likely you get visions of long, hot summer days and blue oceans.
But despite our beaches being a huge part of our culture, not every Aussie can get to one on a whim -- and with the thick of winter upon us ocean swims seem a distant memory.
The good news is that water babies can bring the sea inside, by way of art.
Aquabumps, iconic beach photographs shot by Eugene Tan, has partnered with Blacklist, a design studio based in Sydney, to create a limited edition print. The collaboration sees an aerial image of Bondi Beach paired with silver foil printed typography.
The hand numbered limited edition print of 300 units only will be released at the end of June.
"I have been a big fan of AquaBumps and followed Eug's photos for years, so this was a bit of a dream in the pipeline, and something that I always wanted to do. My brother Matt actually shot Eugene and Deb's wedding a few years back, so he introduced us and I thought I'd pitch him the idea which they both loved. I really wanted to expand Blacklist to work with some great photographers and expanding into different areas of creativity, so AquaBumps being such an icon, it was an easy choice," Nathan Johnson from Blacklist said.
"We both work across different audiences in a way, so we were excited to push that boundary. I knew that one of his photos and my type would work so well together and it would be quite a natural collaboration of ideas. It all happened so well and was such an easy process. Hopefully the first of many with AquaBumps."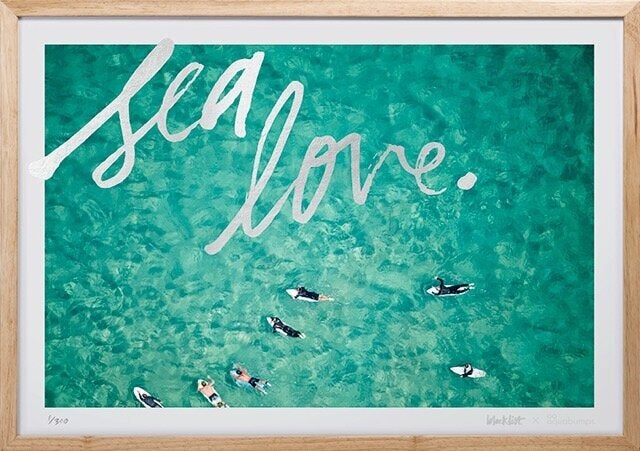 Another artist who uses the sea as inspiration is Jennifer Lia. The Sydney based artist creates works that are 100 percent Australian made and eco-friendly.
Lia got first class honours in textiles from The University of New South Wales School of Art and Design.
And now her quality originals, prints, cushions, scarves and plates are stocked by Zanui, an online interior marketplace.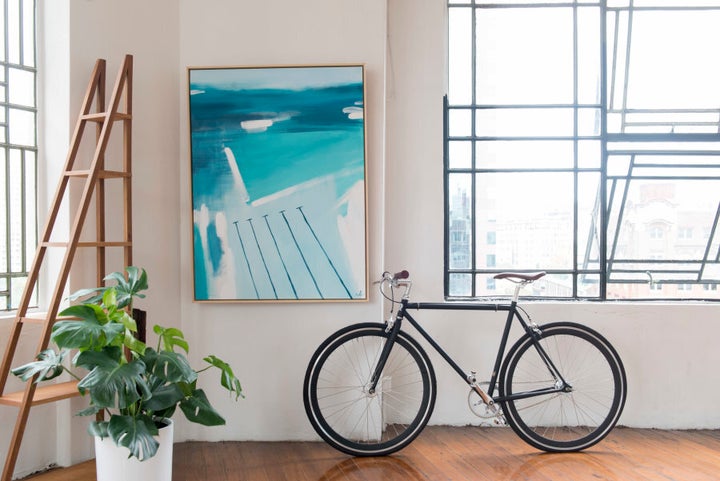 "Painting brings so much joy and happiness. I had dedicated a decade of my life in the corporate world to be fortunate enough to be able to then become a full-time creative. Travel, music and the ocean are all very much healing, cathartic and magical in their own special ways. The sea and its awe-inspiring power, fragility and raw beauty are a constant inspiration to me," Lia said.
A major private commission for six original pieces also saw her work presented to United Nations staff.