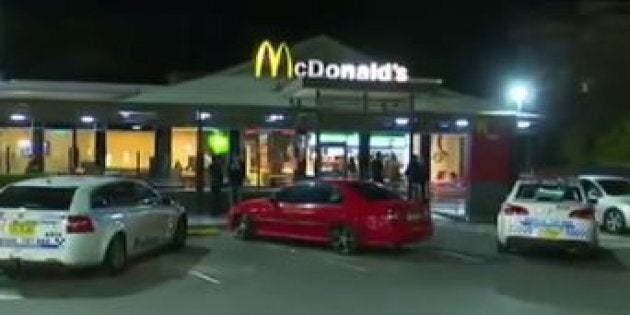 Police are hunting a man who attacked a McDonalds' manager with an axe in Sydney.
The 19-year-old victim is recovering in hospital after being attacked with the axe at the McDonalds restaurant in Croydon.
The manager has a wound to the back of the head after being struck with the axe, police said.
Paramedics treated the injured man at the scene on Parramatta Road at Croydon.
Police believe the attacker had been involved in a dispute with staff earlier and returned armed with the axe.
Detectives are searching for the attacker who's described as being of Pacific Islander or Maori appearance.